IDX Broker Review

IDX Broker's IMPress Overview
IDX Broker provides a family of plugins that is one of the default choices for many developers and brokers due to their MLS coverage and deep relationships with several marketing agencies. As we'll discuss below, there are better options for many real estate agents and marketing agencies.
The company was founded in 2003 and is located in Eugene, Oregon. We were unable to verify that all of their technology is Made in USA.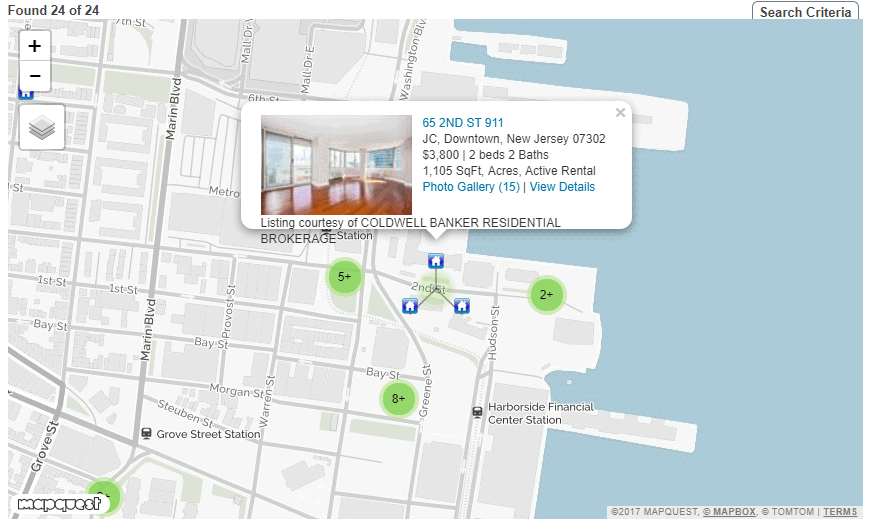 Pros & Cons of IDX Broker
The four big IDX plugins (IDX Broker, Showcase IDX, iHomeFinder, and Diverse Solutions) all offer many of the same features. In this review and section, we'll highlight the differences agents need to know about and the results from our 2020 IDX Study, the largest real estate marketing study ever that used deep analytics to review 25,000+ real estate agent websites and studied 135,000 qualified buyers/sellers interacting with those sites and large portals.
IDX Broker Pros:
MLS Coverage: IDX Broker has the largest MLS coverage of any of the IDXs in the United States. 
Agent Roster: If you're a broker or team leader and want to have a directory of your agents without having to create manual pages in WordPress, the IDX plugin provides this for an additional fee.
Multiple Plugin Options: They offer a Lite and Platinum version of the product with agent, team, and office plans. You can also upgrade to add WP Listing, IMPress IDX plugin, and others.
Easy to Setup: You can set up your home search by yourself or have a web developer do it for you in as little as one day. Because the IDX and listings work primarily through subdomains, it is not integrated as deeply into your site which can be an easier initial setup.
Integrations: They have direct integrations with CRMs like Top Producer, Wise Agent, Infusionsoft, Follow Up Boss, Contactually, and LionDesk, as well as integrations with many other applications through Zapier.
They now offer websites: Need a website built? IDX Broker now also builds websites using their IMPress IDX plugin so agents do not have to work with a website developer. 
Use With Any WordPress Theme: Because the IDX plugin primarily works with a subdomain, you can use it with almost any WordPress theme.
Largest IDX Company: The company received a large investment from private equity and debt provider Main Street Capital in 2013. This allowed the company to expand its team and make several acquisitions, including Agent Marketing which is a technology and print services company. 
IDX Broker Cons:
Subdomains and SEO: The plugin works on subdomains. Ever see a website URL that looks like https://search.cityrealestate.com instead of just https://www.cityrealestate.com or https://cityrealestate.com? That's search is a subdomain. Google will consider your search and the real estate data on it different than your main website. It will be extremely difficult to rank any real estate website using a subdomain for local terms without spending tens of thousands of dollars extra per year. Here's more info from Search Engine Journal why to NOT use subdomains on your website.
Pricing: We'll cover this more in the pricing section. 
Lower retention of your clients: We compared IDX Broker, iHomeFinder, Diverse Solutions, and many other home search providers in our 2021 IDX Report and found that of the qualified leads going to a site powered by IDX Broker that only 9.7% stayed on the site. This is even lower than the results in our 2020 research.
Plain Design: While they have invested in updating the home search, the ability to customize the design is still lacking. You are able to select one of about nine different mobile-friendly designs for your listing search and displays. You are then able to add a dynamic wrapper to match your site's colors, style, them, and headers. This cannot compare to the stunning home buyer search experience of Showcase IDX or all-in-one buyer tools like Ylopo or BoomTown.
Lack of Support for Creating Neighborhood Maps: There is a polygon search but you are unable to display that search on the front end. This means you are unable to create a boundary for the listing search and have that display on the map for community pages.
No Free Trial: There is no free trial to setup your site and try the plugin. If a free trial is important to you (or your clients if you're a developer), then try another IDX vendor.
Support: We heard from numerous agents that it can be hard to speak to anyone and they sometimes do not receive a solution to problems for weeks. This is not always the case but worth making note of if you like to speak to your support team.
Uncertain future: Elm Street Technology announced the acquisition of IDX Broker on June 24, 2020. Past acquisitions for Elm Street have included companies such as eMerge, AgentJet, Listingbook, RLS2000 and Consolidated Knowledge. Will the new owners keep the IDX offering, make it part of their other services, how will this impact resellers and web designers? Only time will tell.
Borrows Messaging from Other IDX Vendors: Starting in 2019, we saw the company shift the wording in their ads and some of the wording on their website to copy the claims of Showcase IDX. This can be seen using one of the many tools, such as Spyfu, that allow you to view a company's Google and Facebook ad copy from previous months and years. The biggest issue with this is that the product does not provide the same results.
IDX Broker was acquired in 2020 by Elm Street Technology, which provides real estate technology and marketing services competing with some former partners. Elm Street "provides a single vendor and point of contact to maximize real estate professionals' business efficiency".
IDX Broker Competes with Website Developers: If you run a marketing agency, this should be a BIG one! First, IDX Broker is now selling real estate agent websites directly on their website. They may be simple sites that do not perform well but you'll have to explain that to your clients. Second, they acquired Agent Evolution, a WordPress theme developer and large marketing agency in 2014. Are you comfortable using a technology provider in the marketing stack you provide to agents that is offering services similar to you? You'll never hear of that in other marketing technologies (e.g. Hubspot, Infusionsoft, Salesforce, Liondesk, etc.).

From their home page, "Website Solutions: IDX Broker HOME – A personalized WordPress website powered by Platinum!"
IDX Broker vs iHomefinder
iHomefinder performed better than IDX Broker in terms of both the percentage of home buyers that wanted to use a website with the IDX and in terms of organic traffic. However, Showcase IDX is the clear winner when looking at the three and even at all IDX plugins. Showcase IDX retains 9.8x more clients than IDX Broker and 4x more clients than the typical iHomeFinder website, in our study. They do not have coverage of every MLS though.
What makes IDX Broker unique?
Their MLS coverage and use of subdomains.
IDX Broker Pricing
While the company used to have a $39.99/month option, that has now increased to $50, most agents paid significantly more.
Be careful of sites like FitSmallBusiness that are written for traffic and advertising dollars, not by people that use the products or by data evaluating thousands of users. They claim for example that IMPress pricing starts at $50 per month but that is not an accurate view of what you will actually pay.

IDX Broker Lite
Agent plan: starting at $50 / month
Team plan: starting at $70 / month
Office plan: starting at $100 / month
IDX Broker Platinum
Agent plan: starting at $70 / month
Team plan: starting at $90 / month
Office plan: starting at $120 / month
Additional fees:
There is a $100 setup fee
MLS Pass-Through Fees. All home search and IDX brokers will have a fee that passes through the additional access fees the MLS's charge for access to the MLS data feed. These could be as low as zero and as much as $500 per year for a few MLSs. Where there are fees, they'll typically be between $5 and $20 per month. Note that this fee is not a profit to the IDX as it simply covers their costs to the MLS for pure access, not counting the large amount of work that must be done to normalize and work with the data from each MLS.
Ask about additional fees. There are multiple additional fees you may end up paying, such as $20 – $25 per month if you want to have two MLS feeds. That adds up when you consider you pay it each month.
Sold data, if your MLS allows it, is an additional $9.99 / month. We have seen ZERO impact on SEO or consumer experience in having sold data on your site but many agents still look for this feature to "check the box".
IDX Broker Summary
IDX Broker and Agent Evolution (their marketing agency) have invested heavily in recent years to try and update their product and in marketing. With that said, unless you are an MLS not covered by one of the better IDX or home search providers, there may be better options for you to consider for your business.
If you don't want to spend a bunch of time playing with your IDX settings and features, consider a website provider from our list of the Top 17 Real Estate Marketing Agencies in the United States.
Want an IDX with higher consumer retention, better SEO, and that our test show is the only home search chosen over Zillow, consider Showcase IDX.
Looking for in-depth reviews on