5 Things I Wish I Knew When I First Started: Ahmet Abaci, VP Brand Strategy & Product Marketing – Spalding, AAI, Dudley Brands
I had the pleasure of interviewing Ahmet Abaci, a global marketing and strategy executive, who has worked with large, blue-chip brands as well as smaller, challenger companies, leveraging the best from all to drive business growth. His approach to work is "to champion a collaborative culture where everyone approaches business with curiosity, strives for excellence in things that matter, works with a sense of urgency and has fun along the way".
Thank you so much for doing this with us! Can you share a little of your backstory?
I consider myself a very fortunate person for having received support and love from many people throughout my life. I grew up in Turkey, in a family with very limited means, but a family that always had hope, emphasized good education, hard work, and integrity. I tested into a very reputable American boarding school after fifth grade where I learned to question the status quo and aim high in everything I do. After college and some work, I came to the USA for my MBA where I would meet the love of my life and start my marketing career. Throughout my career, I have had the fortune to work on brands that have a role in people's lives at key life stages, like entering adulthood, being a parent, and aging. While I feel proud that the brands I worked on have improved people's lives, I feel that I have personally benefited more from this experience. I am a better person overall because of my career.
This obviously is not easy work. What motivates you?
I was born in central Anatolia, current land of modern Turkey, but also home to many civilizations in history. My birthplace is about sixty miles away from where Rumi, the 13th-century famous Persian poet, and philosopher lived part of his life and is buried. In my view, Rumi exemplifies the power of compassion that we are all born with. As humans, in our pure state, we don't limit our love to certain people. Compassion transcends all boundaries. If we can keep this compassion alive, I believe it's the most enduring motivator. Doing hard work needs compassion as fuel but it starts with little steps. I think Francis of Assisi said it really well: "Start by doing what's necessary; then do what's possible; and suddenly you are doing the impossible". In the end, I want to leave it better than how I found it, whatever that may be. I believe we owe that to the next generations. In Rumi's words: "When we are dead, seek not our tomb in the earth, but find it in the hearts of men"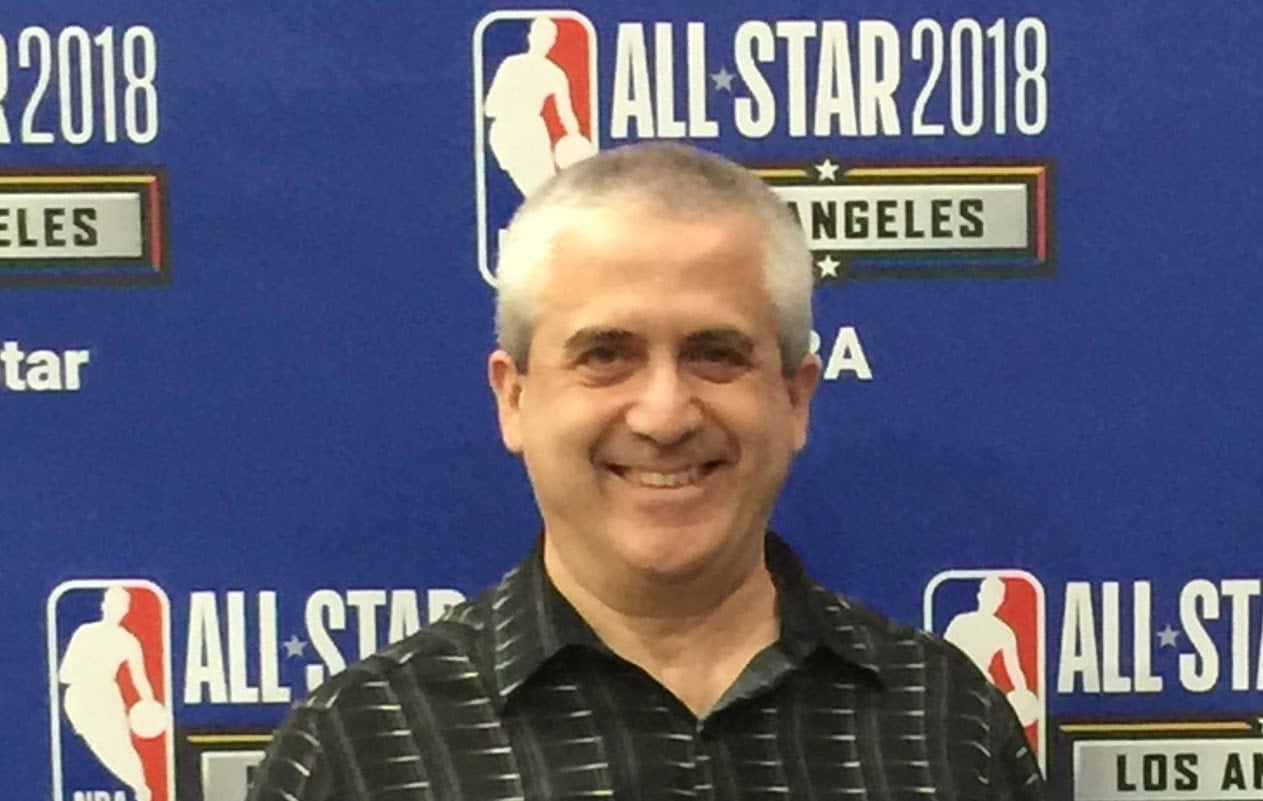 You've worked with some great brands and helped guide their messaging through several major technology trends. What do you think will be the next opportunity for established brands
There is a long-term trend in the USA that is not discussed very often. It is the erosion of trust. People trust institutions, media, and brands much less than they did 20, 30, 40 years ago. Several organizations like Gallup have documented this trend very well. A key driver of this is the transparency and lightning speed of knowledge sharing technology has brought to our lives. In today's world, if your actions and words are not aligned, people will find out quickly. Brands are all about trust. Unfortunately, many companies treated marketing as a "front" that would either cover up the brand's inconsistencies or make it look better. Marketers created brands that existed in our minds, but some of those brands' actions did not match our mental image. So, the next big opportunity for established brands is to cover that gap: Be completely authentic, personal and transparent. EverLane, with their radical transparency, is a very unique example of this. Make sure everything you do match your values and what you say. The consumers, powered with technology, are watching you 24/7/365.
None of us are able to find success without some significant help along the way. Is there a particular person you are grateful for that helped you get to where you are?
Every person needs a strong grounding, a solid foundation to stand on. My parents, sisters and extended family gave me that and I am forever grateful to them. But, I have to give special recognition to my wife whose heart is so full of compassion that she starts crying when she sees a rodeo rider fall off. I have known her for almost twenty-five years. She and I couldn't be more different in some ways, but we make a good team in trying to raise good kids and in helping each other with whatever we face. In my professional life, my first boss, who was my district manager when I was a store manager, really helped shape my approach to work. Whenever he saw me working on something that would not leave a lasting impact, he'd ask "Ahmet, is this what you want to be remembered for?" That has stayed in my mind to this date.
What are your "5 things I wish I knew when I was just starting out" and why? Not in any particular order.
It's about how you make others feel. I wish I had seen Maya Angelou's quote "I've learned that people will forget what you said, people will forget what you did, but people will never forget how you made them feel." Here is a funny and embarrassing story. The first time I was given advertising and creative review responsibility as a junior marketer on Huggies, I was really excited and I wanted to do a great job. So, I immersed myself in many advertising related books including David Ogilvy's "Ogilvy on Advertising". A few weeks later, when our agency, Ogilvy, presented new print creative to us, I went through my notes from David Ogilvy's book and gave them "constructive criticism" referring to the same book. Sure enough, I found out in my performance review that year while my point was right on, quoting David Ogilvy to our partners at Ogilvy was not a good idea. On the flip side, years later I met Laurel Richie, who used to head up the Kimberly-Clark account for Ogilvy. As we talked about the good old days, she remembered how sweet it was for me to bring to them a box of Turkish delight candy from Istanbul. Small gestures obviously leave a long-lasting impression.
Always look beyond the obvious. When evaluating an opportunity, especially something you don't have much experience with, it is always better to look beyond what is first obvious. To achieve this, you need to have a network of trusted friends with different backgrounds. With a new perspective, you can sometimes turn small opportunities into really big ones.
Humility is the secret weapon in the long run. Many of us, especially when we first start out, are easily awestruck by charisma, status. Eventually, I have learned that people who sustain long-term performance are some of the most humble you can meet. Humility allows knowledge, debate, ideas to take front stage, not opinions. People who lead by charisma, many times unintentionally, suffocate change and innovation.
Purpose over ideas. Or why over what. Early on in my career, I was full of ideas that I believed my company should focus on. Many times I got the response back "we are not there yet", "this is ahead of us". It was disappointing to know others did not see the potential I saw. Later on, I realized they were responding to the specific ideas without understanding the purpose behind them. Personally, I always enjoyed work and did a much better job when I knew why we were working on something. That was true for everybody. A clearly defined purpose unleashes the creative potential of organizations. At Mizuno, our purpose was to transform the world through the unmatched power of sports. Ideas alone don't motivate nearly as much as a purpose can.
It has to be fun. Because of my jobs, I have spent time with professional athletes. And now that my kids are turning out to be talented musicians, I am learning from professional musicians. In sports and music, if you are a professional, you have to consistently perform at the highest level. This is a lot of work that most of us don't want to deal with. However, professionals don't see it as work; to them it is fun. No matter what you do, if you don't enjoy it, you can't be great at it in long term. Life is too short; either learn to have fun with what you do or go find what you will enjoy. Be like Dizzy Gillespie or Miles Davis on stage! I am trying.
The Made in America Movement represents 20,000 American based companies that build their business in the USA. Why do you personally care about the Made in America Movement?
I am a naturalized citizen of this great country where I have spent now half of my life. One of the things I noticed and really appreciated when I first came to the USA was the hardworking and honest people who always looked to improve their productivity. New technology and the global economy have created opportunities for many Americans, but many more have not been able to pursue their dreams because of these trends. While the answers to this problem are not clear and the potential solutions are not easy, we need to first pay attention, second develop alternatives and finally work together to implement changes to ensure we move forward together as one society, without leaving people behind. For this reason, I care about the Made in America Movement.
What are you currently reading?
Lately, my interest is in the area of decision making, more so in the psychology of it. Currently, I am reading Predictably Irrational – The Hidden Forces That Shape Our Decisions by Dan Ariely. As a marketer, I believe understanding the intricacies of how consumers make decisions is foundational to building strong brands.
Note to our readers: If you enjoyed this interview, please click on one of the share buttons to post to your twitter, facebook or pinterest.