Jobless Benefits Bill Stays Alive Amid Talks on Offsets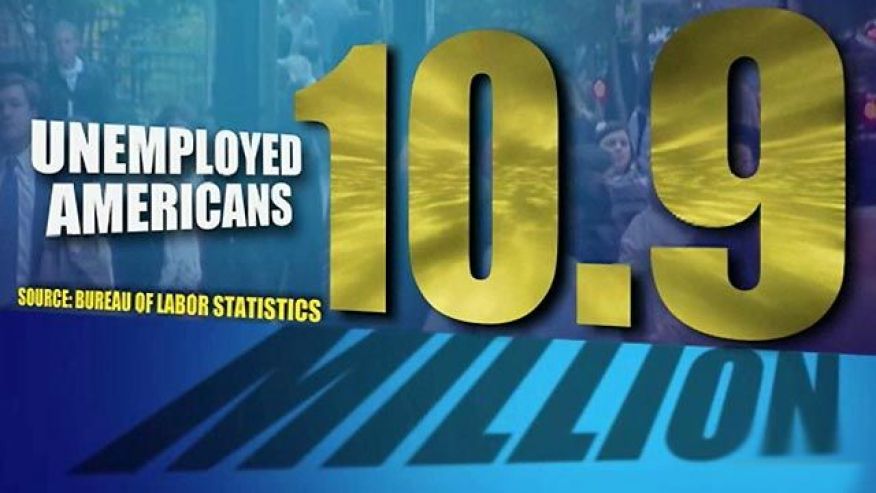 The fate of Democrats' effort to revive long-term unemployment benefits that expired Dec. 28 will hinge on meeting Republican demands to cover the bill's $6.4 billion cost.
A small group of Senate Republicans are seeking a bipartisan compromise to pay for the benefit extension, the opening bid in Democrats' 2014 election-year agenda focused on helping low-and middle-income Americans.
A three-month extension proposal survived yesterday when, in a surprise 60-37 vote, six Republicans joined with Democrats to provide the 60 votes needed to advance the bill. Several of those Republicans said they may vote against final passage without a way to cover the price tag.
Maine Republican Senator Susan Collins said she told President Barack Obama, when he telephoned to court her vote on Jan. 6, that the "bill would definitely pass if there were a pay-for."
"We need a concerted effort to find an offset," Collins said in an interview at the Capitol yesterday.
Senate Majority Leader Harry Reid, a Nevada Democrat, told reporters that if Republicans "come up with something that's serious, I'll talk to them."
The emergency jobless benefits expired for 1.3 million Americans. The push to extend them marks the start of the party's election-year focus on income inequality, in which Democrats also will push to raise the minimum wage and increase spending on infrastructure projects to create jobs.
'Way Forward'
Republican House Speaker John Boehner of Ohio hasn't said his chamber will take up the measure, though he said any extension of the jobless benefits must contain financing. Senate Republican Leader Mitch McConnell told reporters yesterday that if both parties can agree on a way to fund the extension, "there may be a way forward."
In a sign that House Republican leaders are wary of potential political ramifications, they sent a memo to members yesterday urging them to be careful about how they talk about jobless benefits. "For every American out of work, it's a personal crisis for them and their family," read one of the talking points in the memo received from a House leadership aide who requested anonymity.
The expanded program started in 2008 and at one point provided as many as 99 weeks of benefits for the long-term unemployed. At the end of 2013 the maximum was 73 weeks, including 26 weeks of state-funded benefits.
11 Renewals
The emergency benefits have been renewed 11 times since President George W. Bush put them in place in 2008, when the U.S. jobless rate was 5.6 percent. All extended benefits are covered by federal dollars, while initial jobless insurance comes from federal, state and employer funds.
Besides casting the measure as a moral imperative, Democrats are stepping up efforts to demonstrate the economic benefits of restoring the weekly payments. After yesterday's Senate vote, Obama emphasized that argument in a speech at the White House.
"There's a whole lot of people who are still struggling," Obama said. He was joined by a group of 20 people who the administration said were affected by the expiration of the extra benefits. "This is not an abstraction."
Democrats say extended jobless benefits are an emergency measure that doesn't need funding. "Congress has done this before, many, many times," White House spokesman Jay Carney told reporters yesterday.
Six Republicans
In addition to Collins, Senate Republicans who supported advancing the legislation were Dean Heller of Nevada, Dan Coats of Indiana, Kelly Ayotte of New Hampshire, Lisa Murkowski of Alaska and Rob Portman of Ohio.
Collins is the lone Senate Republican seeking re-election this year in a state Obama won in 2012. Coats, Heller and Portman all represent states where the November jobless rate was higher than the nationwide rate of 7 percent.
Coats said his vote on final passage will depend on whether the bill is amended to offset its cost.
"Why end the process before it's even started?" he told reporters in explaining his vote to advance the measure.
"I would like to see offsets, yes," Murkowski said, adding that she voted to take up the bill because it's "an important issue" to Alaska.
Ayotte and Portman are among Republican senators planning to announce today an amendment to pay for the jobless benefits extension by requiring those who seek additional child tax credits to have Social Security numbers. The measure is aimed at stopping undocumented immigrants from collecting the credits.
Finding a way to cover the benefits' cost may be difficult. In a conference call last week, Representative Steny Hoyer of Maryland said last year's budget compromise left few options on the table.
'No Secret'
"There is no secret back-pocket" way to offset the cost of extending benefits, Hoyer said.
Heller said Republicans haven't determined what they might ask for in exchange for an extension. Options may include restrictions on collecting disability and unemployment benefits at the same time, or reallocating money from funds that federal agencies didn't spend before the end of the year.
South Dakota Senator John Thune said he would back a payroll tax break for businesses that hire long-term unemployed workers. Thune's proposal would include low-interest loans to long-term unemployed workers who would have to relocate to take a new job.
None of those proposals have gained much support so far, and neither have ideas from Democrats. New York Senator Charles Schumer, the chamber's third-ranking Democrat, has floated paying for the benefits by ending a tax break that lets U.S. companies deduct expenses when they move operations overseas. Republicans have opposed that idea.
Subsidy Cuts
Maryland Representative Chris Van Hollen has suggested paying for the plan with cuts to agricultural subsidies.
Many Republicans say the expanded benefit program is a disincentive for those without jobs to gain long-term employment and that it feeds a culture of dependency.
Before the Senate's procedural vote, McConnell proposed paying for the extended aid by delaying for a year the 2010 health-care law's requirement that most individuals obtain insurance. Reid told reporters that was "a non-starter."
McConnell faulted the economy during Obama's presidency, saying "record numbers" of poor and working-class people "have been having a perfectly terrible time."
Democrats are seeking to help U.S. workers weather the longest period of high national unemployment since the Great Depression, and if they fail, to put Republicans on defense before the election. Amid talks, Jobless Benefits Bill stays alive.
For every dollar the U.S. government spends on unemployment insurance, $1.55 returns to the gross domestic product, said Reid, citing an analysis by Mark Zandi, chief economist
of Moody's Analytics.
To contact the reporters on this story: 
Kathleen Hunter in Washington at khunter9@bloomberg.net; 
Heidi Przybyla in Washington at hprzybyla@bloomberg.net
To contact the editor responsible for this story: Jodi Schneider at jschneider50@bloomberg.net
---
https://www.themadeinamericamovement.com/wp-content/uploads/2017/08/Made-in-America-Movement-Logo_340x156.png
0
0
MAM Team
https://www.themadeinamericamovement.com/wp-content/uploads/2017/08/Made-in-America-Movement-Logo_340x156.png
MAM Team
2014-01-09 11:42:01
2014-01-09 11:42:01
Jobless Benefits Bill Stays Alive Amid Talks on Offsets