5 Things I Wish I Knew Before I Founded My Company: John Duisberg, Co-Founder of Cooleaf
I had the pleasure of interviewing John Duisberg, Co-Founder of Cooleaf, an Atlanta based technology startup where he leads strategy and customer growth. John has a background in new product development and B2B sales. He has worked in a Fortune 500 company and a startup that ultimately became a billion dollar unicorn company ("left that one too soon", he says!). John is also a leader in Atlanta's High Tech Ministries.
Keep reading for John's tips that keep businesses growing, for executives, rising stars, founders, and team members. I know you'll find a wisdom nugget that will have an impact on your life.
Thank you so much for doing this with us! Can you share a little of your backstory?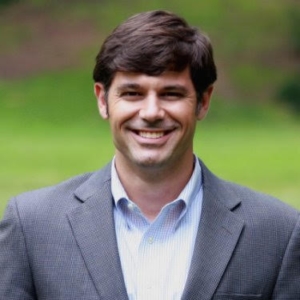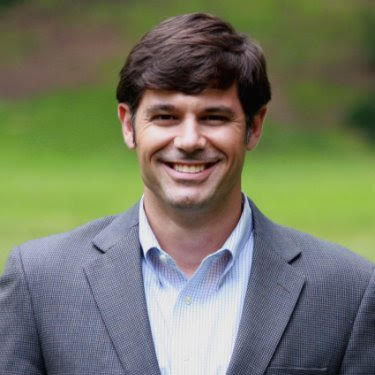 It has been a journey and the cool thing is that I feel like I'm just getting started. I can share one story about an early experience with entrepreneurship that helped lead me to running my own company today.
I got my first taste of entrepreneurship as an intern for the company then called, Football Fanatics (later changed to just Fanatics). At the time, the founder had started an online retail store for sports apparel in the back room of their physical retail store inside of a mall in Jacksonville, Fl. I got the internship position while attending the University of North Florida. After a couple months, I was offered a job mostly fulfilling online orders. I remember the founder coming to me one day saying, 'John, we need to create a shipping department so that we can keep up with the growing orders. Go do it.' I was like, what?!? I had no idea how to do that. Soon after, I found myself on the phone with UPS and Pitney Bowes and other vendors figuring out the logistics. After some hard work along with trial and error, we got it going. I remember the awesome feeling I had from seeing the shipping department in action and working. It was such a fulfilling experience to create something that did not exist before and seeing the value it can bring to others, in this case, my team at Fanatics.
I didn't know it at the time, but this early experience at Fanatics was the hook for my future entrepreneurial journey. The incredible sense of fulfillment you get from creating something that has never been created before drives me and is a big part of why I've chosen to be an entrepreneur. The idea of having a vision that others may not see and then working really hard to put the pieces in place to bring that vision to fruition inspires me every day. There are many other experiences that have shaped my path but this early encounter with entrepreneurship made a lasting impact on me.
Tell me a bit more about your company?
I've co-founded a company called Cooleaf. We are passionate about improving the employee experience at their workplace while doing it in a way that benefits the business. Cooleaf helps organizations achieve business outcomes by maximizing the engagement of its people through a rewards and recognition strategy, executed through our technology platform. We've learned that when you measure something and incentivize it; you tend to get more of it. We simply help companies identify actions that their employees can take to generate an ROI and we design a micro incentive plan around these actions to generate more of them consistently. Examples may be generating customer referrals, having employees share marketing content such as blog articles on LinkedIn, employee referrals, continued education and knowledge sharing, wellness, team-building, etc… We've developed a unique methodology of campaign challenges to maximize engagement through team competitions that are published on a specific schedule where employees are rewarded for their contributions and participation.
We've had the opportunity to work with some great clients including large enterprises such as Turner Broadcasting and Westrock along with mid-sized organizations such as Rubicon Global, Aprio, and many others in a variety of industries.
This obviously is not easy work. What motivates you?
I have to admit, I had friends that thought I was crazy when I left my corporate job and started my own company. It certainly did not happen overnight and there were some long looks in the mirror where I would question myself if it was the right decision. I've found that when you go all in on something, work hard, and are humble enough to listen and learn, you will usually figure things out. Growing this company has been the hardest thing I've ever done. But when you get that 'win', it feels so good because you know how hard you've worked for it. There is an incredible sense of fulfillment I receive by creating something new and then seeing how others gain value from it. It happens one step at a time. Each product release, every new customer, and with each new employee, you start to build something special. Every now and then you look around and it's an awesome feeling to see what has been built which ignites a fire in me to keeping going because I know what is possible.
None of us are able to find success without some significant help along the way. Is there a particular person you are grateful for that helped you get to where you are?

My grandfather, Peter Duisberg was a person I looked up to and respected very much. I learned from him to be a person of action. He didn't just talk about doing things. He actually did them. Even though we were different in many ways, I think I was most like him in my family. He had an incredible drive to do things beyond himself and to leave the world a better place. I wrote a short article about what I learned from him here.
What are your "5 things I wish I knew when I was just starting out" and why?
Great question. I have made many mistakes, haha. However, I've learned that most of the time, anyone mistake won't crush you if you learn from it and get better. Here is a list of lessons learned that I hope helps others.
It will take 4X longer than you think and will cost you 5X more than you expect. Make sure to give yourself more runway than you think you need because you will definitely need it!
Go for a market with lots of momentum. I got advice once that you can be the best surfer in the world but if there are no waves, it doesn't matter. However, you can be just an ok surfer but with lots of good waves, chances are you will catch one and have a good ride.
'Positive feedback' is not validation. Paying customers are real validation. Get to paying customers as fast as you can. This is how you will truly learn how to create value.
Focus on getting to 'Ramen Noodle' profitable, i.e. become cashflow positive while operating with minimal costs. Many entrepreneurs think the only way to grow is through investors but customer funded growth has many advantages.
Start a company to fulfill a big vision, not just because you want to be an entrepreneur. I wanted to run my own company and looked for a problem to solve. I believe having a compelling problem to solve or vision comes first rather than becoming an entrepreneur and then looking for a problem to chase after.
The Made in America Movement represents 20,000 American based companies that build their business in the USA. Why do you personally care about the Made in America Movement?
I believe the battle for jobs and the world economy will be won through entrepreneurs and innovation. I'm a huge advocate for technology and entrepreneurs in local communities. The question is who will lead the way? I believe through entrepreneurship, America has the opportunity to create jobs that never existed before and the new intellectual capital that will propel our economy to new heights. I'm optimistic about the future and support creating an environment that fosters more entrepreneurs across America.
Any sites/people/articles or books that have inspired you lately?
I recently read the book, More Than A Carpenter. I recommend this book to anyone who is curious about faith in God or even questions Christianity. This book provides an evidence-based faith in Jesus. It has helped me reconcile some of my own thoughts and questions about my faith and how I live my life. I've found many entrepreneurs always searching for fulfillment. They are always chasing more money or a bigger deal, only to find they still feel empty. My faith in God has given me a sense of peace, purpose, and happiness that I hope others find as well.
Note to our readers: If you enjoyed this interview, please click on one of the share buttons to post to your twitter, facebook or pinterest. 
Which entrepreneur or founder do you want us to interview next? Let us know in the comments below.