94 Percent Of American Flags Imported Into The U.S. Last Year Came From China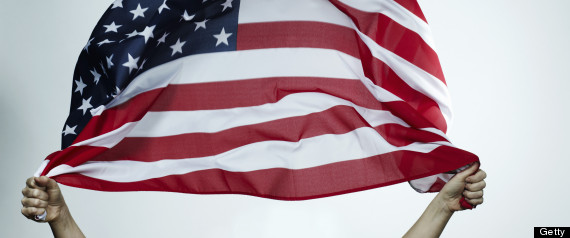 Millions of Americans showed their patriotism on the 4th of July by waving a product that may have come from China.
Ninety-four percent or $3.6 million worth of the flags imported into the U.S. last year came from China, according to data from the U.S. Census Bureau. American manufacturers still make up the bulk of the business — they produced more than $300 million worth of American flags, banners and similar items in 2007, the latest year for which data is available. Still, foreign-made flags present "a serious threat," to the industry Chris Binner, the vice president of marketing and sales for flagmaker Valley Forge, told The Huffington Post.
"Honestly I think it's growing every year. We see the trend primarily happening with online businesses," Binner, whose company is a founding member of the 
Flag Manufacturers Association of America
, said. "It's understandable. A flag and stick flags in particular are very easy to ship."
Is your flag Made in USA?  Read the rest of this article at Huffington Post: http://www.huffingtonpost.com/2013/07/03/american-flags-china_n_3540287.html?utm_hp_ref=business&ncid=edlinkusaolp00000008

https://www.themadeinamericamovement.com/wp-content/uploads/2017/08/Made-in-America-Movement-Logo_340x156.png
0
0
MAM Team
https://www.themadeinamericamovement.com/wp-content/uploads/2017/08/Made-in-America-Movement-Logo_340x156.png
MAM Team
2013-07-06 11:52:07
2017-09-03 16:46:27
94 Percent Of American Flags Imported Into The U.S. Last Year Came From China