National Manufacturing Day Highlights Challenges and Opportunities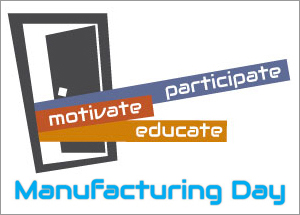 Today, October 4, is National Manufacturing Day. With events scheduled in communities throughout the country, National Manufacturing Day highlights the importance of the sector to the U.S. economy and affords businesses an opportunity to highlight the numerous career opportunities that exist for skilled individuals across a variety of manufacturing trades.
But as important as it is to celebrate the contribution manufacturing makes to a vibrant U.S. economy, the day should also recognize the significant trade barriers U.S. manufacturers continue to face in global markets—especially as a growing number of countries have resorted to embracing a particularly pernicious form of trade barrier known as localization barriers to trade (LBTs), as Information Technology and Innovation Foundation (ITIF) writes in Localization Barriers to Trade: Threat to the Global Innovation Economy.

Localization barriers to trade pressure foreign enterprises to localize economic activity in order to compete in a country's marketplace. Essentially, LBTs force U.S. manufacturers to produce locally in order to serve certain countries' markets in sectors ranging from life sciences, clean energy, and automobiles to information and communications technology (ICT) products. LBTs include policies such as local content requirements (which mandate that a certain percentage of goods sold in a country must be produced using local content); local production as a condition of market access; forced technology or intellectually property (IP) transfer as a condition of market access; and forced offsets.

For example, India's Preferential Market Access Mandate would require that at least 25 percent of the ICT goods sold in Indian public procurement markets be produced from local content by 2014, with this requirement rising potentially to 100 percent for some ICT products by 2020. Argentina, Brazil, Indonesia, Malaysia, Russia, and Vietnam are among the many additional countries that have introduced local content requirements seeking to force manufacturing activity from the United States to their nations. These policies affect as much as $1 trillion in total global trade and reduce the amount of global trade by almost $100 billion annually. Meanwhile, China has mandated joint ventures and technology transfer as a condition for U.S. enterprises to compete in its high-speed rail, steel, auto, and wind energy markets. And many countries, including Argentina, Japan, Israel, India, and Turkey, mandate "forced offsets" stipulating local production as a condition of both public (e.g., defense) and private (e.g., civil aviation) procurements.

The effects of these practices inflict significant damage on the U.S. economy, particularly to the U.S. manufacturing sector. LBTs raise production costs for the manufacturers affected by them (for if it made economic sense to localize production in the destination country, companies would have already done so) and this leads to lower profits for these enterprises and less investment in their home nations. Moreover, by forcing businesses to manufacture abroad instead of in the United States, LBTs lead directly to facility closures, cutbacks, or diminished expansion for U.S. manufacturers, and this can and has stifled economic and employment growth in the United States. Finally, these practices further the movement of IP and technical capacity out of the United States, which only enhances the deterioration of the U.S. industrial commons and inhibits domestic innovation.

Unfortunately, countries' have been introducing LBTs with general impunity, while the global trade community has lacked the proper tools—and will—to combat the practice. It is incumbent upon the United States to take a leading role in countering the global spread of LBTs and to make clear to trade partners that continued use of such policies will not be tolerated.

First, the United States should bring more trade disputes before the World Trade Organization regarding LBTs, while making it easier for U.S. manufacturers to file such cases. Second, the United States should begin to review countries' rights to participate in trade-preference initiatives such as the Generalized System of Preferences (GSP). This program benefits developing nations by allowing thousands of products to enter the United States duty free, but it's not a right and this privilege should be revoked for countries that persistently use LBTs. Finally, in negotiating trade agreements such as the Transpacific Partnership (TPP) and Transatlantic Trade and Investment Partnership (T-TIP), the United States must lead by example and push for the inclusion of strong and enforceable provisions against LBTs. 

Localization barriers to trade represent one of the most insidious forms of protectionism in the modern global economy, and they are doing substantial damage to U.S. manufacturers and the broader U.S. economy. The U.S. must act or risk losing more manufacturing to our global competitors. The barriers American manufacturers face in global markets should not be forgotten on National Manufacturing Day.
---
https://www.themadeinamericamovement.com/wp-content/uploads/2017/08/Made-in-America-Movement-Logo_340x156.png
0
0
MAM Team
https://www.themadeinamericamovement.com/wp-content/uploads/2017/08/Made-in-America-Movement-Logo_340x156.png
MAM Team
2013-10-05 11:53:26
2013-10-05 11:53:26
National Manufacturing Day Highlights Challenges and Opportunities