Top 4 Manufacturing Issues in America – Part 1 of 2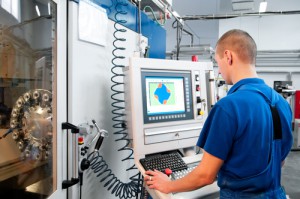 We are at an interesting time in American Manufacturing. There are so many manufacturing issues in America which should be on the forefront of every manufacturing executive. We felt compelled to compile the top 8 pressing manufacturing issues and trends in American manufacturing to share with you. Awareness of these various and extremely important topics will aid in the 
sustainability and growth of American manufacturing, which in turn will allow our economy to grow and thrive
. This post is the first of two, covering the first 4 top manufacturing issues in America.
Top 4 Manufacturing Issues in America
Closing the Manufacturing Skills Gap
Manufacturing has evolved far beyond the days of the moving assembly line when thousands of factory workers labored side by side in repetitive motion. The "Skills Gap" is one of the most talked about manufacturing issues in America, with most of the major news outlets covering the issue over the last year in great detail.
Today, manufacturing is highly technical and requires understanding and proficiency in a wide variety of competencies. However, this demand for highly skilled workers comes at a time when the industry is facing the retirement of a large percentage of its workforce and an incoming generation of workers who lack the skills and technical knowledge needed for U.S. manufacturing.  The oldest baby boomers turned 65 on Jan. 1, 2011, and every day thereafter for about the next 19 years, some 10,000 more will reach the traditional retirement age, according to the Pew Research Center.  Many manufacturers are seeing an advantage to "reshore" their production back to North America, but they can only do this if they have access to skilled workers.

A key component has been the development of the (National Association Of Manufacturers) NAM-Endorsed Manufacturing Skills Certification System—a system of stackable credentials applicable to all sectors in the manufacturing industry.

Additionally, in June 2011, President Obama announced that the Skills Certification System was the national talent solution for closing the skills gap addressing this top of many manufacturing issues in America. In addition to supporting and advancing the Certification System, the Society of Manufacturing Engineers (SME) Education Foundation encourages youth to get involved in manufacturing technologies through STEM-related activities in the K–12 levels.

Reshoring/Insourcing Manufacturing to the United States for Increased Quality

Now in 2013, another major of the manufacturing issues is reshoring and insourcing. More companies are moving their services and manufacturing operations back to the United States. Caterpillar moved operations from China to Mexico and the US.  Dell moved its customer support from India to the US.  K'Nex Brands moved manufacturing from outsourcing in China to the US. K'Nex said, 'by moving production closer to the US retailers, K'Nex can react faster to fickle shifts in toy demands and deliver what is needed faster'. It also has greater control over quality and materials, which is crucial to product safety.

The common factor of reshoring is quality. When you have lack of control or visibility of your suppliers, partners or the supply chain, you will end up with inferior products while suffering from reliability and safety issues. There needs to be consistent processes, a harmonized approach to safety and risk based management of issues, suppliers, standards and collaboration.  Quality is touted as a competitive advantage – look at the number of TV commercials with the J.D. Power & Associates quality award, or Malcolm Baldridge Quality award. Number 2 in our top manufacturing issues blog, reshoring, is still an ongoing debate, and time will tell if this trend continues, or if offshoring will cycle back in the next 20 years.

Trends in Manufacturing Fuel: Oil vs. Natural Gas

Always one of the manufacturing issues manufacturing executives must consider is fuel and energy use. Oil has always, and currently still is, the most prevalent form of fuel and energy used in both the shipping of manufacturing products and in the process of manufacturing. Oil has also made the American manufacturing community, and thus the economy, quite dependent on foreign importing, thus driving up manufacturing costs.

However, with the recent advent of manufacturing natural gas from shale, such as from the Marcellus Formation in the Appalachian Basin, in Corpus Christi, and other parts of America, many manufacturers are finding alternative and cheaper ways to procure fuel for production and decrease transportation costs as the use of LNG (liquefied natural gas) motor carriers increase. Currently, the procedure to extract this natural gas is known as Fracking.

With this decrease on foreign oil dependence, and the increase in supply of natural gas, Economists foresee a potential rebirth of American manufacturing including such basic industries as steel and plastics that had gone overseas and that many Americans thought they would never see again.

General Electric Co. chief executive Jeff Immelt is one captain of industry who is convinced that American manufacturing can rise again, thanks to the natural gas shale revolution.

According to Immelt, "The availability of shale in the United States and around the world has to be one of the biggest game-changers I've seen in my career." It is not doubt that fuel is a one of the top manufacturing issues on all American manufacturing leadership's minds.

"Made In America" Is the New Black (Again)

Finally, in this first part of pressing manufacturing issues in American Manufacturing, we close with the Rise of Demand of "Made In USA" as of late. "Made in America" was seen with great prominence around the mid-1990s when the FTC updated it's labeling requirements, originally in stated in 1938, and then with more stringent "Made In USA" rules amended in 1996.

American manufacturing in certain areas is on the rise thanks to increasing Chinese wages and crowdfunding fueled new production startups.    Although there was some weak manufacturing data out just as recent as May of 2013, the demand for American made goods seems to be increasing. At least that is the case when it comes to goods with the "Made in America" or "Made in USA" labels and this is especially true in the apparel industry. Indeed, many consumers like the quality perception boost associated with
lab
els serving as certificates that these goods were in fact made in America. Strangely, American made items are also growing in popularity because our production costs are declining while Chinese labor is actually seeing wage increases and surprisingly in some cases U.S. shop owners couldn't afford to go with the Chinese manufactured options.

We highly suggest you follow the Alliance for American Manufacturing on Twitter for information and news on the "Made In America" or "Made in USA" movement.

Make sure you read tomorrow as we cover the rest of our top manufacturing issues in American Manufacturing. What other trends would you add? Let us know your thoughts on these 4 trends as stated above in the comments below!

---
https://www.themadeinamericamovement.com/wp-content/uploads/2017/08/Made-in-America-Movement-Logo_340x156.png
0
0
MAM Team
https://www.themadeinamericamovement.com/wp-content/uploads/2017/08/Made-in-America-Movement-Logo_340x156.png
MAM Team
2013-12-18 11:47:26
2013-12-18 11:47:26
Top 4 Manufacturing Issues in America – Part 1 of 2