U.S. Sen. Tom Harkin Stumps for Bill Requiring National Manufacturing Strategy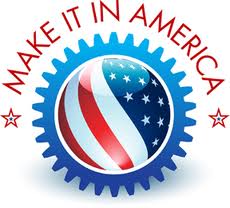 George C. Ford
---
Following a tour of a Cedar Rapids manufacturer on Friday, U.S. Sen. Tom Harkin, D-IA, unveiled a bill that would require the president to establish a national manufacturing strategy every two years and submit it to Congress.
Harkin, in comments at 
American Profol
, 4333 C St. SW, said his Rebuild American Manufacturing Act is aimed at spurring job growth, making American manufacturing more competitive and rebuilding the nation's manufacturing sector.
"In the 1970s, when I was just a young congressman, almost 20 million Americans were employed directly in manufacturing and represented over 20 percent of our non-farm work force in America," Harkin said. "Today, that number has fallen to about 12 million and only 9 percent of all non-farm workers in America.
"You might say 'as manufacturing goes, so goes the economy.' As manufacturing employment has fallen, we've seen wages stagnate, our trade deficit increase, unionization rates plummet and less domestic innovation."
Harkin said that trend also has played out in Iowa with the loss of almost 50,000 manufacturing jobs between 2000 and 2010.
"Many have pointed to factors like technology change and globalization as causes for these trends, but keep in mind that those factors also have been affecting manufacturing in other countries," Harkin added. "I tend think that the lack of a coherent manufacturing strategy to harness the power of technological changes and respond to globalization has made it harder for American manufacturers to compete.
"The United States is one of the only developed nations without a national manufacturing strategy."
Harkin's bill would require the president to identify sectors and emerging technologies in which U.S. manufacturing can grow and be most competitive internationally. It also would require the executive branch to survey the policies in place across the federal government that affect U.S. manufacturing and compare those policies other countries have in place to support their manufacturing sectors.
The president also would recommend to Congress policies and actions to support American manufacturing. Harkin said that might involve changes in regulations, taxation and trade policy.
U.S. Rep. Bruce Braley, D-Iowa, has introduced an identical proposal in the House of Representatives. Harkin believes the bills have a good chance of passing both chambers and moving to President Obama for his signature.
"There's no real cost to it, or very much anyway," he said. "It's really about getting the president and Congress to focus on a manufacturing strategy. What is needed to help existing manufacturers expand and encourage new manufacturing technologies to come online in America?"

Harkin toured American Profol, which employs about 80 to produce polypropylene films used for adhesive-coated tapes, heat-sealed bags, printed banners, DVD case overlays, multi-layer laminates, automotive and construction films and magazine overwraps.

American Profol President Mark Thoeny said a spike in orders prompted the manufacturer to add a sixth production line in 2011 at a cost of $13 million. He said it became clear that customers had ordered too much inventory in anticipation of an economic recovery.
The American subsidiary of Profol Kunststoffe GmbH of Halfing, Germany, was considering adding a seventh production line, but that has been put on hold, according to Thoeny. The project, which was approved for $250,000 in state financial assistance, would have represented a $14 million capital investment to expand the plant and purchase machinery and equipment.
---
https://www.themadeinamericamovement.com/wp-content/uploads/2017/08/Made-in-America-Movement-Logo_340x156.png
0
0
MAM Team
https://www.themadeinamericamovement.com/wp-content/uploads/2017/08/Made-in-America-Movement-Logo_340x156.png
MAM Team
2013-03-19 12:00:48
2013-03-19 12:00:48
U.S. Sen. Tom Harkin Stumps for Bill Requiring National Manufacturing Strategy