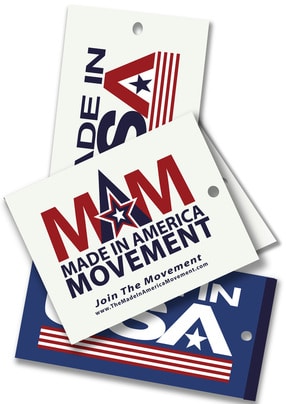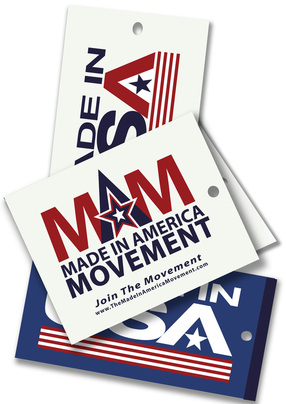 A number of positive factors came to light in April to give credence to the fact that the U.S. manufacturing sector, which has been subject to severe attrition since the early 1980s, is rebounding impressively.
Since that time, manufacturing, in concert with construction, had been a major mainstay of America's solid economic underpinnings, with their combined workforces providing employment for a sixth of the U.S. workforce. But in the wake of major sectors such as textiles, leather goods, electronics and transportation vehicles (cars and airplanes), as well as industrial equipment, heading overseas, those employed in the hands-on industrial arena have been cut almost in half.This was particularly the case with conglomerates and major publicly held corporations lured by the low-cost manufacturing opportunities, first in Japan, and subsequently in most of developing Southeast Asia. But up-to-date information released lately by industrial sector analysts indicates that this decades-long period of attrition may now be in sharp reversal. The following salient factors make this case, even though still in its early stages:
Of the world's 25 leading global industrialized nations, the U.S. ranks No. 8 in overall productivity and cost-effectiveness.
A combination of the accelerating natural gas expansion, and record domestic oil production, coupled with dormant employment costs, and contributary technological production improvements, has given America's overall cost effectiveness a new lease on life.
With the U.S. export sector reaching a peak among world leaders China, Japan, Germany, the U.S. brand-name quality reputation has created a preference, even among export-oriented nations in Southeast Asia that are in various stages of consumer demand development.
Although in the early stages of reversion to American shores, this return to U.S. production is starting to make itself felt among major corporate chemical manufacturers, benefited by the nation's lowest global cost of natural gas, a major resource for this sector.
Also beneficial to U.S. domestic user and consumer demand requirements are the rising costs incurred by labor and management in China, and to a lesser extent in other dynamic manufacturing sector nations such as Taiwan, Vietnam, India, Bangladesh and Indonesia.
This redounds to the benefit of America's manufacturers, not only in shrinking costs, but lessening the need of huge advance orders to get the best price from foreign exporters. Also, the ability of domestic U.S. manufacturers through its distribution, to keep inventories current, without overburdening supply, definitely tilts the advantage increasingly to the domestic industrial manufacturing sector.
Although this obvious rebound of the U.S.A.'s industrial sector benefits the American economy as a whole, it probably will do little to alleviate the chronic unemployment, as tightening government regulations and advanced tech, plus increased use of part-time workers do not translate into a torrent of substantial additional production employees.
Morris R. Beschloss writes a regular blog at www.desertsun.com/beschloss and a column that can be found Sunday in The Desert Sun.
What do you think?
Do you agree or disagree with Morris Beschloss? Let us know via comments below.
---
SOURCE:  The Desert Sun
https://www.themadeinamericamovement.com/wp-content/uploads/2014/08/7473838.jpg
404
286
MAM Team
https://www.themadeinamericamovement.com/wp-content/uploads/2017/08/Made-in-America-Movement-Logo_340x156.png
MAM Team
2014-06-14 11:49:13
2014-08-17 19:56:50
'Made in USA' True Again