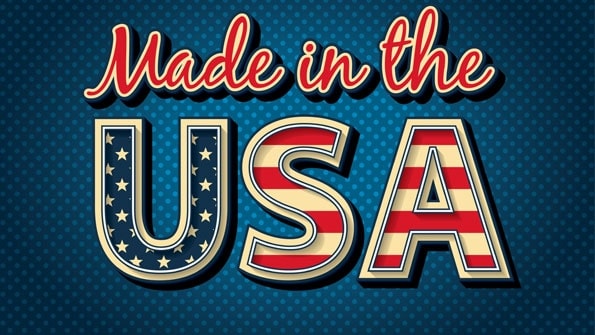 The Power of Manufacturers Using 'Made in USA' in Marketing
"Made in the USA" marketing makes smart business sense. U.S. manufacturers are discovering that home-grown production has increasing financial benefits, especially compared to China, whose competitiveness has dimmed significantly. However, the marketing value of "Made in the USA" could well be even greater.
"Made in USA" Sells to Consumers
Through countless conversations with everyone from executives to family friends, I can tell you that a growing number of consumers are deliberately looking for locally-made products. Their reasons may be diverse, but they are all compelling. Some consumers shop according to their social conscience. They do not want to support foreign countries they view as anti-American or where workers are mistreated with disreputable working conditions and wages.
Trust and familiarity drive other consumers. For them, the words "Made in America" evoke our nation's rugged individualism or imply an artisanal mystique. American's have a strong sense of what is "right," and that means quality. The quality of foreign-made products may be suspect.
If those within the manufacturing community don't actively promote 'Made in the USA' and the value it represents, why should those who purchase our products care?"




—Rich Regole
Of course, it's important to remember that it was the consumer who sent manufacturing overseas in search of low prices (some call it Walmartization.) And to consumers, price is still the foremost consideration in their minds. The challenge is whether consumers can see past sticker price and see the financial value in quality- in other words, that they get what they pay for.
Domestic products have the greatest appeal to international tourists visiting the United States, and the "Made in the USA" label drives sales in overseas markets.
Labeling and marketing speak to all these subtle psychological factors.
Read more: Industry Week
https://www.themadeinamericamovement.com/wp-content/uploads/2015/12/12-02-15-Industry-Week-Power-of-using-Made-in-USA-in-marketing.jpg
335
595
The Made in America Movement Team
https://www.themadeinamericamovement.com/wp-content/uploads/2017/08/Made-in-America-Movement-Logo_340x156.png
The Made in America Movement Team
2015-12-02 19:10:33
2015-12-02 10:50:05
The Power of Manufacturers Using 'Made in USA' in Marketing