Tool and Die Makers Desperately Casting for Workers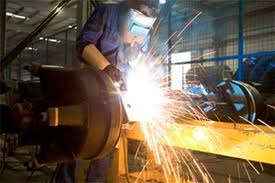 The economic recovery has been driven by a manufacturing revival in the past two years.But the strength of that revival could be threatened by the challenges facing a small and beleaguered sector of manufacturing that evokes images of a quainter, more labor-intensive era: the tool and die industry.
These skilled manufacturers are vital. They produce tools, dies, and molds that other makers use to shape products — from car fenders and dashboards to shampoo bottles and cellphones.
Yet tool and die makers shrank far more dramatically than other manufacturers in the downturn, and now they're struggling to find skilled workers. As a result, they may not have a large enough workforce to support the return of significantly more manufacturing to the U.S., a trend known as reshoring, according to a Congressional Research Service report last month."It's unquestionably a problem" and could slow reshoring, says Harry Moser, founder of the Reshoring Initiative.
In the past few years, companies such as General Electric, Caterpillar, and Ford Motor have brought some production back to the U.S. They cite rising wages in China, overseas shipping costs, and the need to hasten deliveries to U.S. customers.
That, along with soaring auto sales and the improving economy, has lifted tool and die makers. Last year, the number of workers in the sector jumped 7% to 98,000, while total payrolls for all manufacturers rose 2% to 11.8 million, according to the Bureau of Labor Statistics.
Eighty percent of the USA's 5,800 tool and die firms — small firms with an average of 30 employees — are seeking one to five workers, estimates Dave Tilstone, head of the National Tool & Machining Association.
Fledgling workers typically complete four-year apprenticeships, after which they can make $60,000 a year. "Johnny and Mary don't have to go to college to make a decent living," Tilstone says.
Unlike manufacturing workers who run mass-production machines, tool and die makers take months to create a single, custom-designed part that's used to crank out hundreds of thousands of a product's components. Dies, for example, are steel forms that stamp out metal components such as car fenders and washing machine panels. Molds shape plastic and ceramic parts such as dashboards and hairbrush handles.
Most basic parts are now made in computerized machines. But workers must design and piece together the parts to form dies and molds, often manually, relying on an unusual level of judgment and precision.
Ron Overton, president of Overton Industries in Mooresville, Ind., has been trying in vain to hire about ten engineers, machinists, and tool and die specialists so he can ramp up production. "We lose a lot of work because we can't turn it around quick enough," he says.
He's seeking employees with good math and science skills who can work with their hands. Yet many such candidates perceive manufacturing as a dying field. The tool and die industry is working with community colleges to offer training and help high school students build robots that battle in competitions.
The industry's heavy reliance on labor led to its decline. Labor makes up 26% of costs vs. 18% for manufacturers overall, according to Tilstone and research group MAPI. As a result, the sector was hit much harder when manufacturers began off-shoring work to low-wage countries such as China. From 1998 to 2010, 36% of tool and die firms closed, twice the rate of all manufacturers, the Congressional Research Service report notes. Employment fell 45%, vs. 35% for manufacturers.
Auto industry downturns in the early 2000s and the 2008-09 recession further hammered tool and die shops. The auto industry traditionally has made up a majority of sales.
Besides benefiting from an auto turnaround, tool and diemakers, are reaping new business as the manufacturing of sophisticated dies and molds for aerospace and medical devices shifts back to the U.S. Some foreign-made products were of lesser quality, Tilstone says.
More advanced vehicle and appliance-making is also returning to the USA. General Electric recently moved production of an energy-efficient water heater and refrigerator from overseas plants to Louisville. That's been a boon for Madison, Ind.-based Millennium, which is making dies and molds for GE. Its staff, which fell from 25 to 10 in the recession, is now at 30, with 17 new workers dedicated to GE, says Millennium General Manager Jeremy Dykes.
The industry also has diversified beyond the auto sector. In the early 2000s, Overton began making dies and molds for defense and heating and air conditioning manufacturers. Revenue fell 25% in 2009, but in 2010 and 2011, "We just had two of (our) best years," he says.
https://www.themadeinamericamovement.com/wp-content/uploads/2017/08/Made-in-America-Movement-Logo_340x156.png
0
0
MAM Team
https://www.themadeinamericamovement.com/wp-content/uploads/2017/08/Made-in-America-Movement-Logo_340x156.png
MAM Team
2012-04-19 12:10:01
2023-09-21 14:25:05
Tool and Die Makers Desperately Casting for Workers