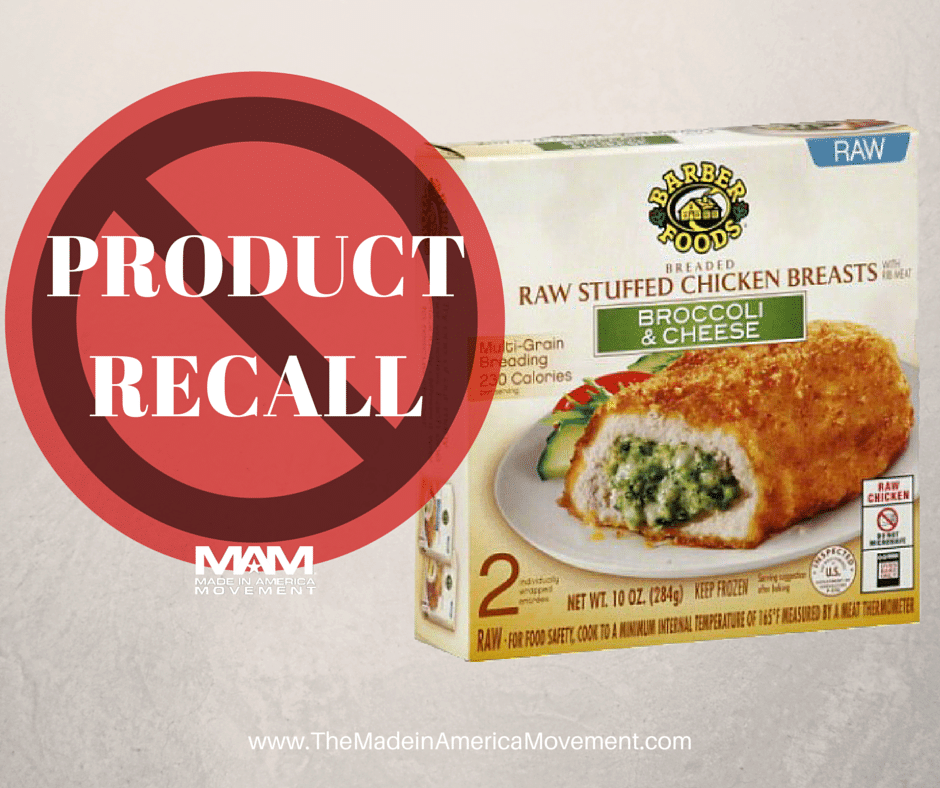 1.7 million lbs of Frozen Chicken May Be Contaminated with Salmonella
Barber Foods is recalling 1,707,494 pounds of raw frozen chicken products after the U.S. Department of Agriculture received reports of a cluster of people in Minnesota and Wisconsin becoming ill with salmonella poisoning.
The Portland, Maine company said the recalled products, produced between Feb. 17 and May 20, 2015, include chicken breast stuffed with broccoli and cheese, asparagus and cheese, and ham and cheese; chicken fingers; and the company's Chicken Kiev and Cordon Bleu.
"Although the products subject to recall may appear to be cooked, these products are in fact uncooked (raw) and should be handled carefully to avoid cross-contamination in the kitchen," the USDA said in a statement announcing the recall.
Consumption of salmonella, one of the most common causes of foodborne illnesses, usually causes diarrhea, abdominal cramps and fever and can last four to seven days. While most patients recover without treatment, it can be severe in those with a weakened immune system.
The recall announced Monday is an expansion of a recall announced on July 2. The USDA said two additional patients had been identified with the illness since then.
The full list of recalled items due to salmonella contamination can be found here.
https://www.themadeinamericamovement.com/wp-content/uploads/2015/07/PRODUCT-RECALL.png
788
940
The Made in America Movement Team
https://www.themadeinamericamovement.com/wp-content/uploads/2017/08/Made-in-America-Movement-Logo_340x156.png
The Made in America Movement Team
2015-07-23 11:58:22
2015-07-23 11:58:22
1.7 million lbs of Frozen Chicken May Be Contaminated with Salmonella