How 108 Year Old J.W. Hulme Is Reinvesting In America's Manufacturing Roots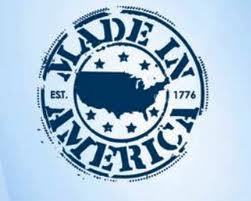 ---
Like so many small business owners, 2008 was the hardest year of Jen Guarino's life. After moving to Minnesota from San Francisco and orchestrating the miraculous turnaround of a 100-year-old legacy handbag brand, the  51-year-old CEO of 
J.W. Hulme
 found herself in a near-empty factory and in debt up to her eyeballs.
"Some people would tell you we were weeks away from the bank taking our keys, others would tell you it was days," she told me on a recent visit to 
FORBES
, recalling the months after banks pulled the line of credit, leaving the company in tatters.  "We were dying on the vine. I took out another mortgage on my house, I maxed out all my credit cards. I had to let go all but four employees and production came to a standstill. I was literally answering phones and mopping floors."
Times were tough for Guarino and Hulme, a company that in five years she'd  grown from losses on revenues of $450,000 to a profitable $1.4 million. And while she couldn't have imagined during those dark days that a Wall Street Journal write up of her flailing company would have been the beacon that attracted the investor who saved J.W. Hulme, she absolutely wouldn't have dreamt of the challenge that she faces today.
The company, it should be known, is doing incredibly well these days—luxury luggage and handbags are sold through catalogues, showrooms and high-end retailers like Barneys to the tune of $5 million projected revenues this year. What's the problem then? Despite the success and ever-growing clamor for her company's products, Guarino is plagued by an aging workforce and serious dearth of trained artisans and sewers to replace them. She's got a great product that's selling like hot-cakes, but when it comes to finding employees to manufacture it in her St. Paul factory, she's coming up short.
The manufacturing floor of J.W. Hulme, where artisans manufacture more than 250 leather and canvas products from small leather goods to luxury luggage, has been dominated by baby boomers and their parents for the past decade. "We have a good chunk of sewers that are 55 plus," she says. "But what seems to have happened is that a whole generation has been skipped in the workforce. When manufacturing started going to China, America stopped investing in training in trades, and we're seeing the repercussions of that in U.S. factories who are trying to stay alive."
When she looked to her right and her left at chamber of commerce and trade organization meetings in the upper Midwest, Guarino quickly found that she wasn't alone. The complaint in the Minnesota manufacturing community—once a hotbed of outerwear and shoe manufacturing — was unanimous: not only were business owners unable to find enough skilled workers to meet demand, they were missing out on contracts because of it. "We're turning down work," they told her.  "We get called all the time to bring production back to the states and we can't take it."
Their workforces were simply maxed out. "None of it was about money or equipment," Guarino says. In every conversation, the pain point was about finding skilled labor.
But rather than resign themselves to defeat, Guarino, an executive with a fine-art background who has come to consider herself a "guardian of trade" and a band of 20 local business owners in the cut-and-sew industry, have banded together to form The Maker's Coalition. Guarino describes it as a hands-on movement to revitalize the industrial sewing heritage of the Midwest, but stresses that it's a model that could easily be brought to other nascent manufacturing hubs around the country. "We're working together to find, train and employ a workforce for today," she says, "And for future generations."
Guarino, the former brand manager for The Sak, moved to Minnesota in 2000 for love and had long dreamt of building her own company from the ground up. "That [relationship]ended, but I stayed," she says, and she was working as a consultant in St. Paul when her future business partner, Bidwell, came to her with a unique opportunity. "He handed me this one inch by one inch classified he'd found in the paper that read 'Bag company approaching 100 years old needs capital partner.'" A bag company? In St. Paul? Guarino says she felt her future become clear.
The pricetag for the struggling J.W. Hulme? A reported $600,000 for the company that was losing $150,000 a year on about $450,000 in revenue, mostly manufacturing private label goods for

big-shot hunting

and

fishing

brands. The company's biggest contract—producing canvas luggage and

hunting gear

for Orvis, which Guarino says accounted for something like 80% of revenues—had just been lost to China. J.W. Hulme needed a new strategy—and fast.

Guarino set the company on an upstream path with just two years to go before Hulme's 100th anniversary. She was impressed, more than anything else, by the skill-level of the artisans and sewers in the factory, and decided to cut private label manufacturing from the company's books. "Rather than continuing to compete with Orvis, we started working with leathers, picking better materials, we expanded and upgraded in every way possible." By 2006 the company had turned a profit on revenues of $1.4 million—up 89% in the three years under Guarino's leadership.
The triumphant high was, of course, followed by those darkest of days, but Guarino likes to think of the recession years—and the months that followed the company's 2009 hail mary pass from private equity firm 
Olympus Partners
– as a lesson in the importance of her number one priority: her human capital. "I cried on the day when I had to let them all go," she says, "And I cried on the day when we managed to hire all but two of them back."
Getting those employees back on the floor in the fall of 2009 after Olympus revived J.W. Hulme with a $550,000 investment (Guarino and Bidwell retain a 35% stake) was of the utmost importance. Olympus expected a profitable Holiday season, and were particularly optimistic about the company's positioning as a home-grown brand. "I'm always interested in companies that actually make things in the U.S," said Olympus CEO Dean Vanech at the time. "And the Americana theme is really strong right now in retail, so I think this is a good time for Hulme."
But the increased focus on made in America goods was more than just a retail trend—and Guarino credits the movement across industries with the energy and excitement behind her initiative to retrain Americans in traditional craftsmanship. Along with the Maker's Coalition (and with funding from The United Way) she has led the charge in cre
ating cur
riculum at local community colleges that she believes will be the answer to her own business needs as well as the industry's. "And that's not even going into how many kids are graduating from college with no job prospects and mountains of debts," she says as an aside. The low-cost 22-week program established in St. Paul costs students just $3,800. The first class will graduate this May.
"Look, what this is really about is being able to say yes when someone calls us wanting to bring their manufacturing business back to the U.S.," Guarino says. "I'm not a purist. I'm not saying that everything in our homes should be made in the U.S.A and I'm not saying we could produce every shirt in WalMart. I know we can't! But if we can train workers well enough to be able to bring even 10% of the manufacturing industry back to the country, the economic impact would be undeniable."
---
https://www.themadeinamericamovement.com/wp-content/uploads/2017/08/Made-in-America-Movement-Logo_340x156.png
0
0
MAM Team
https://www.themadeinamericamovement.com/wp-content/uploads/2017/08/Made-in-America-Movement-Logo_340x156.png
MAM Team
2013-03-21 12:00:48
2014-11-10 12:52:44
How 108 Year Old J.W. Hulme Is Reinvesting In America's Manufacturing Roots