The New Global Demand for Made in USA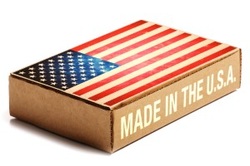 Francisco J. Sanchez
---
There's no doubt about it: Doing business in America is changing. And businesses with even the most loyal customers are finding that their customers are changing, too. In an increasingly global marketplace, business owners across the United States are realizing that their next major customer may no longer come from across town, but beyond our borders.
While news of American exports may not capture the headlines as government shutdowns and political impasses do, the proof is in the thousands of regional businesses that are witnessing its value firsthand.

Not only did U.S. exports outpace the growth of imports in 2012 for the first time since 2007, exports have helped support creation of more than 6 million private sector jobs during the past 35 months. So how does this relate to the business climate here in Salt Lake City? Simple: Our nation's success with exports has in part been driven by business owners in the Beehive State.

Take, for example, Albion Minerals of Clearfield. One year ago, the company participated in a trade mission to Vietnam that was organized by a collaboration of public and private sector groups, including the state government, the U.S. Commercial Service of Utah, and our strategic partner Zions Bank. The company has since opened a distribution center in Vietnam in a $100,000 deal and expects to see profits grow.

As we mark the third anniversary of the National Export Initiative, a program launched by President Obama to expand exports and support an increase of 2 million jobs here at home,­ we do have something to celebrate. U.S. exports grew by almost $100 billion from 2011 to 2012, reaching a record $2.2 trillion. And exports supported 1.3 million more jobs between 2009 and 2012,­ more than 60 percent toward our goal.

We're also seeing progress as we mark the first anniversary this month of the United States-Korea Trade Agreement, which opened market access for U.S. businesses to a rapidly growing Asian economy.

In the president's recent State of the Union speech, he announced his intent to launch talks with the European Union to forge a transatlantic trade and investment partnership, an agreement that can impact almost half of the world¹s economic activity. (The U.S. and the E.U. represent the largest economic relationship in the world. Our joint gross domestic product accounts for 45 percent of global GDP and includes more than 800 million consumers.)

A comprehensive trade agreement with our transatlantic partners,­ along with those with whom we are negotiating in the Asia-Pacific region and an international services trade agreement will be good for American businesses and workers. Communities around Clearfield and across the country can trust that smart, responsible, job-focused trade agreements support good-paying jobs for workers here in Utah. I look forward to working with my colleagues throughout the Obama administration to continue to pursue trade policies that help American companies compete.
---
SOURCE:  Salt Lake Tribune
Francisco J. Sánchez is the under secretary of commerce for international trade. He leads the International Trade Administration, a federal agency with that promotes U.S. businesses and global competitiveness.
https://www.themadeinamericamovement.com/wp-content/uploads/2017/08/Made-in-America-Movement-Logo_340x156.png
0
0
MAM Team
https://www.themadeinamericamovement.com/wp-content/uploads/2017/08/Made-in-America-Movement-Logo_340x156.png
MAM Team
2013-03-22 12:00:20
2013-03-22 12:00:20
The New Global Demand for Made in USA