July Jobs Report: Only 162,000 Jobs Added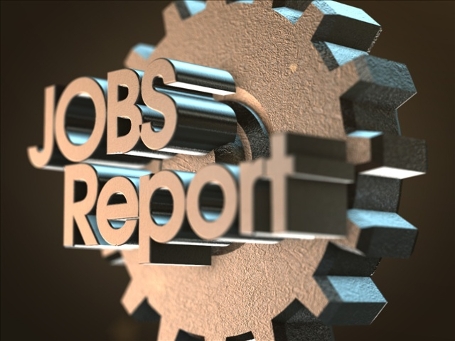 The economy added 162,000 jobs in July, fewer than economists expected, as unemployment fell to 7.4 percent, the Labor Department reported today.
Reposted from ABC News:
Many economists expected the addition of 175,000 to 185,000 jobs in July and the average workweek to remain unchanged at 34.5 hours. The average workweek fell by 0.1 hour in July to 34.4 hours.

The monthly jobs report is closely watched by investors for signs that the Federal Reserve will soon taper its bond-buying efforts that have boosted the economy, perhaps leading to a new downturn. The Fed has indicated that it will pull back those purchases, but hasn't said exactly when that will begin. Job additions have been moderate this year, but not at the level that will cause the jobless rate to fall substantially.

As interest rates edge up from record lows as the Fed reduces its stimulus, there is concern that bond investors will see more losses and the real estate market may cool.

"The report is disappointing, with weaker job growth in July compared to the first half of 2013," PNC senior economist Gus Faucher said. "Despite the drop in the unemployment rate, the softer job growth in July, combined with the downward revisions to May and June, makes the Federal Reserve slightly less likely to reduce its purchases of long-term assets when it next meets in mid-September."

Last month, the Labor Department reported a higher-than-expected addition of 195,000 jobs for June, though part-time work increased over 350,000 from May to June, reflecting weakness in the quality of jobs available. Friday's report included revisions for previous months, lowering the number of jobs added in May to 176,000 from 195,000, and in June to 188,000 from 195,000.

Stephen Bronars, senior economist with Welch Consulting, said the unemployment rate has fallen, in part, because people are giving up their job searches and leaving the labor force.

The report indicated the labor force participation rate, which measures the percentage of adults who are either employed or jobless but actively looking for work, fell to 63.4 percent in July from 63.5 percent in June.

"Even more troubling is that the participation rate is down 0.3 percent from one year ago," Bronars said.

Another concern, Bronars said, is that over the past two months, half of the gain in employment has been due to an increase in part-time jobs. In addition, there has been a substantial increase over the past two months in the fraction of full-time workers who are working part-time due to slack work and business conditions, he said.

The employment-population ratio was unchanged at 58.7 percent.

"This leaves us in a bit of a no man's land, not quite close enough to taper, but a bit close enough to expectations that it looks like we have one more month of speculation about the Fed's intention," said Joe "JJ" Kinahan, chief strategist with TD Ameritrade.

The economy has been adding jobs for 34 straight months, since October 2010.

On Thursday, the Labor Department's jobless claims report indicated the number of Americans applying for unemployment benefits fell 19,000 to 326,000, the fewest since January 2008.

On Wednesday, private payroll provider ADP reported employers added 200,000 jobs in July, the fastest pace since December.
And the Commerce Department's GDP report showed the U.S. economy grew at an annual rate of 1.7 percent in the second quarter of this year, better than what most economists expected but showing only mild growth. In the first quarter, GDP rose only 1.1 percent.
"These rates of growth are about half of what is needed historically to support job gains of 200,000 per month," said Robert Murphy, an economics professor at Boston College. "The reason for the higher level of job creation may be that employers postponed hiring early in the recovery until they were sure the expansion was on track. If so, then the recent level of job gains simply reflects postponed hiring that is not sustainable. Alternatively, the estimates of economic growth for this year may be revised upward in coming months as more complete data are compiled, supporting the job growth numbers."

Carol Hartman from DHR International, an executive search firm, is especially concerned about the long term unemployed who are no longer counted in jobs reports.

"Steady job growth, while not robust, defies the tax increases, regulatory environment and large scale changes to healthcare," she said. "Whether this anemic 'recovery' can pick up steam with more business and consumer costs and the financial distress of local municipalities remains to be seen."

Written by: SUSANNA KIM (@skimm)
ABC News' Zunaira Zaki contributed to this report.

---
https://www.themadeinamericamovement.com/wp-content/uploads/2017/08/Made-in-America-Movement-Logo_340x156.png
0
0
MAM Team
https://www.themadeinamericamovement.com/wp-content/uploads/2017/08/Made-in-America-Movement-Logo_340x156.png
MAM Team
2013-08-06 11:40:06
2013-08-06 11:40:06
July Jobs Report: Only 162,000 Jobs Added