Made in the U.S.: Is America Making a Manufacturing Comeback?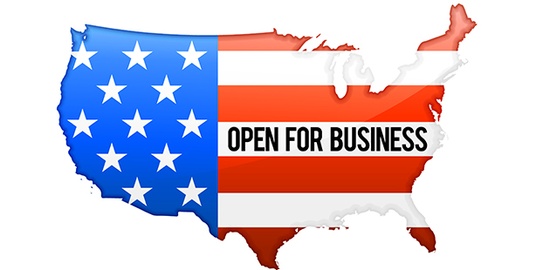 Reposted from The Huffington Post
As a trained industrial designer, part of my former job was to anticipate consumer needs — sometimes before consumers themselves even knew what they wanted. So in a way, I guess you could say I can see the future. In our near future, I see American-made products that are designed and manufactured here exploding, right along with consumer demand for them. Major companies such as Walmart are re-shoring and American entrepreneurship is growing in leaps and bounds thanks to more affordable tools, like laser cutting, 3-D printing and even robotics. It's a great time to be a maker or entrepreneur.
Consumer Perception
According to a recent nationally representative survey by the Consumer Reports National Research Center, 78 percent of Americans that were given a choice between an identical product made in the U.S. and one made abroad, would rather buy the American product.
Why? Those surveyed cited the desire to retain American manufacturing jobs, concerns about using child workers or other cheap overseas labor, and lower quality goods. The recent Bangladesh factory collapse exposed pitiless working conditions to the consumer world that may not have known how bad conditions can be.
Maybe what organizations and retailers alike should be paying attention to is that more than 60 percent of all American respondents indicated they'd be willing to pay extra to buy American.
This research indicates that as consumers in 2013, we're more inclined to know of and be informed about what's behind our products and what kind of world they create. We're willing to spend more when the goods we buy are aligned with our own values. We care about organic and fair trade products, locally produced products and socially and environmentally friendly products.
The demand is clear. The USDA reports farmer's markets had a 17 percent increase from 2010 to 2011 and a 9.6 percent increase from 2011 to 2012. That's not easy to do.
Reshoring Production
Corporations are paying attention too. We're about to see a surge in large manufacturers returning production to the U.S. from offshore. According to Boston Consulting Group, 48 percent of the biggest firms with sales above $10 billion are planning to re-shore. Just two weeks ago we saw Lenovo open its first U.S assembly plant in North Carolina.
Other organizations are feeling a sense of corporate social responsibility towards the U.S. and the cities that house them too. Take Chrysler, for example, which emboldened its brand with what is arguably one of the Super Bowl's most effective advertising spots: "Imported From Detroit."
Tim Cook even spoke last December about moving Apple's production of one of its existing Mac lines to the U.S. saying, "I don't think we have a responsibility to create a certain kind of job, but I do think we do have a responsibility to create jobs." Meanwhile, Apple's new "Designed by Apple in California" TV ad campaign is shouting its American identity from the rooftops.
Garage Disruption
Perhaps most interesting is that it's not just large organizations shifting toward the consumer demand for American-made products. If we use the United States Patent and Trademark Office as a hallmark for American ingenuity and innovation, we've had consecutive record years of the number of patents issued since 2010.
For better or worse, the 2007 down-turn in our economy left some jobless Americans with their own visions for innovation. At the same time, an explosion in affordable tools enabled this innovation at a micro level. We're also seeing crowdfunding platforms like Indiegogo and Kickstarter bolster entrepreneurship like never before. Tech & Design projects on Kickstarter last year had over $79 million dollars pledged. Now that's strong demand. With the means to see great ideas through to fruition, the next generation of great American companies is starting from the ground up.
As we celebrate the 237th birthday of the United States of America, let's celebrate American products and the people behind these products. Let's celebrate those who spend countless hours creating these products. Read product labels in the store, visit your local farmer's market and check out The Grommet's Made in the USA collection to see American entrepreneurship firsthand. I often tell people that if they start to buy just 10 percent of their gifts or products according to their values, they'll be making a difference.
https://www.themadeinamericamovement.com/wp-content/uploads/2017/08/Made-in-America-Movement-Logo_340x156.png
0
0
MAM Team
https://www.themadeinamericamovement.com/wp-content/uploads/2017/08/Made-in-America-Movement-Logo_340x156.png
MAM Team
2013-07-17 11:56:10
2020-09-18 11:19:32
Made in the U.S.: Is America Making a Manufacturing Comeback?