Why Manufacturing In The U.S. Is Personal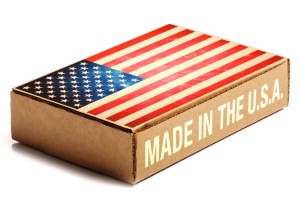 Leaders from the business, foundation, NGO and government sectors came together in Chicago two weeks ago to find solutions that accelerate the economic recovery in the United States. They came to the Windy City for the third meeting of 
CGI America
, an annual event that tackles a diverse set of topics including education, industry, healthcare and workforce development. I was invited to participate as a member of the Manufacturing Working Group and had the pleasure to facilitate a table discussion on how to accelerate innovation and strengthen the competitiveness of American manufacturing.
Our working group consisted of a mix of CEOs, policymakers, and leaders of both non-profit and for-profit service organizations. Their passion for American manufacturing was palpable and their diversity of expertise made for intense and productive discussions.
We addressed a variety of topics from the need to focus on high-growth industries in advanced manufacturing to re-shoring initiatives and the evolving manufacturing workforce. We also explored approaches to supporting entrepreneurs and small and medium-sized manufacturers, and promoting regional partnerships to build local ecosystems that create opportunities and enhance competitiveness.
I was delighted to have the opportunity to facilitate the discussion for several reasons. Chief among them is my very personal relationship with manufacturing.
I was born in Alliance, a Northeast Ohio town of about 22,000 with a rich industrial history. Both my grandfather and great-grandfather had worked at B.F. Goodrich in Akron fixing machines on the line. My father followed in their footsteps until he was 28, when he decided to become the first in the family to go to college. After he earned his engineering degree at The Ohio State University, we moved to Harrisburg, Pa., where my father worked for AMP. I vividly remember going to the plant as a kid and being fascinated by the machinery and production lines.
Now that I am back in Northeast Ohio, I see my two uncles, who own a 
pallet business
 and employ many of my family members, both thrive and struggle. They deal with issues many small to medium-sized companies face: handling workforce issues, understanding the regulatory environment, deciding on new markets, and occasionally facing big adversity. Last month a fire took out a large chunk of their capacity. They are back up and running but are having to make due as they rebuild. Like most manufacturers in the Midwest, they are a resilient bunch.
I know many of us that work in manufacturing, whether on a line, as a service provider or a policymaker have similar roots and stories to tell. We have a deep connection to the manufacturing economy and improving American competitiveness in this sector is personal for us. We love passing the industrial production sites as we enter into the heart of our cities.
Another example of this personal passion for making things here in America is 
quasar energy group
, one of NorTech's cluster companies that recycles energy in North America from organic wastes. Through all of its developments, quasar has made an effort to employ the local labor force and use U.S.-sourced technology and components. When quasar built its first digester, all of the components were sourced from Europe. Over the past six years, quasar has worked with Ohio's existing manufacturing base to redesign and fabricate these components in Ohio, which has brought costs down significantly. Now 98 percent of the components quasar uses to build its facilities are sourced in the U.S. with more than 75 percent from Ohio.
quasar's president, Mel Kurtz, describes it this way: "A decision to manufacture components necessary to succeed is not only exciting but liberating. The ability to change design based on experience is a big deal and doing it immediately often eliminates the traditional time gobbling associated with engineering related banter. In fact even our engineers will tell you "sometimes you need to just build it"! Making changes that improve performance can happen fast when you manage manufacturing and saving time is often more valuable than making money."
I am proud that in my role at NorTech and through collaboration with our economic development partner 
MAGNET (Manufacturing Advocacy & Growth Network)
, we are able to not only impact the regulatory and market environment for manufacturers in Northeast Ohio, but work directly on specific projects. We do that through various programs and activities. Among them is the Partnership for Regional Innovation Services to Manufacturers (PRISM).
Manufacturing continues to be a critical part of the U.S. economic base, accounting for 11 percent of our national GDP and over 75 percent of export growth in recent years. We decided there needs to be an aggressive effort to increase the contributions of small and medium-sized manufacturers. In order to do this, the country needs to understand you can effectively manufacture in the U.S. and increase exports.
The discussions at the Clinton Global Initiative in Chicago confirmed that it takes this multilevel approach with all hands on deck to have a transformational impact. Many members of the Manufacturing Working Group called for streamlining a system of services to manufacturers and tailor these services for each customer. Effective services are particularly important as manufacturers explore new markets from both an international and industry perspective.
---
https://www.themadeinamericamovement.com/wp-content/uploads/2017/08/Made-in-America-Movement-Logo_340x156.png
0
0
MAM Team
https://www.themadeinamericamovement.com/wp-content/uploads/2017/08/Made-in-America-Movement-Logo_340x156.png
MAM Team
2013-07-18 11:56:10
2013-07-18 11:56:10
Why Manufacturing In The U.S. Is Personal