New Successes Still Can Be Forged From Manufacturing, Tech and Innovation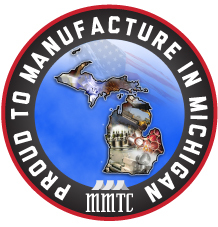 ---
In the nine years of the Michigan 50 Companies to Watch awards program, the manufacturing sector has played a leading role, although its numbers fluctuated. In recent years, it is back with a vengeance, accompanied by successful companies in technology and other industries. 
In the early years, manufacturing companies made up about 10-15 of the 50. In 2008, the number dropped to four. Then in 2011, the number jumped to 18, followed by 24 last year and 21 this year. 
"We've been hearing for the past three years that manufacturing is down. With the organizations I work with, we do see that manufacturing is very active. It shows that manufacturers are learning how to diversify," said Jennifer Deamud, associate state director for the Michigan Small Business & Technology Development Center and managing partner for the Michigan Celebrates Small Business awards, which includes the 50 Companies to Watch. 
"These are second-stage companies," Deamud said, "and they've found the resources and capital here in Michigan not only to stay alive but to grow." 
Manufacturers are healthier, and state support from programs such as Pure Michigan Business Connect has helped, Deamud said. 
To be considered for the program, businesses must be privately held, second-stage companies facing issues of growth — not survival. They must be based in Michigan, employ six to 99 full-time people and have between $750,000 and $50 million in annual revenue or working capital in place from investors or grants. There also must be a growth trend over the past three years. 
Collectively, the 2013 class of Michigan 50 Companies to Watch generated $333 million in revenue and employed 1,284 Michigan workers in the past year, according to data collected by the program organizers. The 50 companies project 46 percent revenue growth and a 25 percent increase in employees for 2013. 
An example of manufacturing's comeback in Michigan can be seen in one of the highlighted company profiles that are linked from the list below. 
Panther Global Technologies in Wixom makes engine parts for lawn equipment. In 2004, it began manufacturing parts in China to compete on cost with Asian competitors. 
"We had to do that because we went from 200 people in Wixom to 15 or 20. That broke my heart," said the founder of the company, Don Leith. "I vowed to myself we would someday rise again in the U.S." 
On May 2, small and second-stage businesses will be honored for their achievements at the ninth annual Michigan Celebrates Small Business event. The event is a collaborative effort of the U.S. Small Business Administration, Small Business Association of Michigan, MSBTDC, Michigan Economic Development Corp. and the Cassopolis-based Edward Lowe Foundation. PNC Bank is the founding sponsor.


Michigan's 50 Companies to Watch
Here is the list of 50 companies to watch. There are profiles of all 50 companies:

Also in Southeast Michigan:

Companies outside Southeast Michigan

906 Technologies LLC
Air Advantage LLC
Altus Brands LLC
Automated Process Equipment Corp., dba APEC USA
BGL Asset Services LLC
Cadillac Culvert Inc.
Cherry Capital Foods LLC
Critter Control Inc.
Ferrier Brand LLC, dba Mindscape at Hanon McKendry
Gazelle Sports Inc.
Genemarkers LLC
Global Lift Corp.
Grand Traverse Distillery LLC
Gravity Works Design LLC, dba Gravity Works Design & Development
H&H Wildlife Design and Fur Dressing Inc.
Ideomed Inc.
ITB Packaging LLC
Jollay Orchards LLC
M22 LLC
M&S Extrusions Inc., dba Vintech Industries
MPF Acquisitions Inc., dba Marshall Plastic Film
Micron Mfg. Co.
Moomers Homemade Ice Cream LLC
Newmind Group Inc.
NobisAgri Service Inc., dba NobisAgri Science Inc.
Northern Fab & Machine LLC
Pro-Vision Inc., dba Pro-Vision Video Systems
QST Consultations Ltd.
Supermercado Mexico – Division Inc., dba Supermercado Mexico
WizWheelz Inc., dba TerraTrike li>
Uckele Health & Nutrition Inc.
---
https://www.themadeinamericamovement.com/wp-content/uploads/2017/08/Made-in-America-Movement-Logo_340x156.png
0
0
MAM Team
https://www.themadeinamericamovement.com/wp-content/uploads/2017/08/Made-in-America-Movement-Logo_340x156.png
MAM Team
2013-04-15 11:54:16
2013-04-15 11:54:16
New Successes Still Can Be Forged From Manufacturing, Tech and Innovation