Texas' Surging Manufacturing Sector Gets Boost from Apple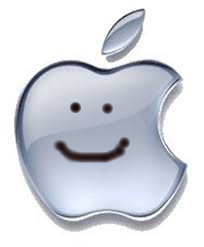 Texas' resurgent manufacturing industry takes a giant step forward as the Texas made Apple Mac Pro begins taking orders today for it's first fully Made in the USA computer, 1200 WOAI's Michael Board reports.
"We have begun manufacturing the Mac Pro in Austin," Apple CEO Tim cook said on Twitter.  "Orders start Thursday."

The Mac Pro is being assembled at the Flextronics America factory in northwest Austin.  The plant employs about 2500 people and jobs at the plant could increase as production of the Mac Pro ramps up.

Apple has been secretive about its plans for USA production, with Flextronics America revealing in October that it was hiring workers to build "the next generation desktop computer."  Apple confirms that all of the parts made in the Mac Pro are also made in the USA, work which had previously been done at Apple's massive Foxconn factory in China.

Texas economist Ray Perryman says this will be a wonderful opportunity for Texas to tout its manufacturing assets.

"With quality issue and with looking for competitive edges, I think more people will be looking at the United States for manufacturing key components," Perryman said.

The return of manufacturing has been one of the truly untold stories of the economic recovery.  Powered largely by cheap natural gas being recovered from the Eagle Ford shale, manufacturing is returning from offshore locations where it was moved in the seventies and eighties, and much of it is locating in Texas.

Perryman says being known as the place where Apple manufacturers its computers will be just as valuable a promotional tool as San Antonio being known as the place where Toyota manufactures its pickup trucks.

"I think we are going to see a general trend of more components and more computers being produced in the United States," Perryman said.

But Perryman says despite the advantages of Texas and USA production, offshore manufacturing is still attractive for companies looking to cut costs.

"They compute so intensely, so there is going to be a lot of pressure on them to remain in lower wage countries," Perryman said.

The Texas built Mac Pro won't be cheap.  It is priced at Apple stores and other retailers at $2,999.
---
https://www.themadeinamericamovement.com/wp-content/uploads/2017/08/Made-in-America-Movement-Logo_340x156.png
0
0
MAM Team
https://www.themadeinamericamovement.com/wp-content/uploads/2017/08/Made-in-America-Movement-Logo_340x156.png
MAM Team
2013-12-20 11:42:25
2013-12-20 11:42:25
Texas' Surging Manufacturing Sector Gets Boost from Apple