Woolrich Bringing Manufacturing Back to Pennsylvania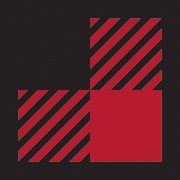 BY WOOLRICHJANUARY, 2013
---
…At the Outdoor Retailer Winter Market show in Salt Lake City, Utah, Woolrich, Inc. President Nicholas P. Brayton issued an open letter to the public on the company's commitment to domestic manufacturing. Brayton's open letter addresses the company's current and past U.S. manufacturing challenges and outlines future strategic goals to bring manufacturing back to the historic Pennsylvania Woolen Mill… 
Nicholas P. Brayton – President
  CORPORATE ANNOUNCEMENT
---
It's a popular thing to be manufacturing in the United States right now.  Companies of all sizes are listening to their consumers and their hearts, and finding a way to build it here again.
At Woolrich, we have been actively manufacturing in the United States since our company's founding in 1830.  We proudly operate the oldest continually running mill in America, right here in the town of Woolrich.
As proud as we are of our manufacturing legacy, it's true that we don't make 100% of our products in the USA as we once did.  As the global economy grew and matured over the last 20 years, many core mill customers took their woolen business overseas.  To remain relevant, competitive and solvent, we made the same difficult choice.
In today's world, the hard reality is that making things here is hard to do.  But like our customers who embrace adventure every day, Woolrich is preparing to tackle a new challenge… bringing manufacturing back to Pennsylvania, one step at a time.
Toward this end, Woolrich is setting three significant domestic manufacturing goals:  for our mill, for our customers, and for our brand.
1. To increase the yardage of wool produced in our woolen mill by 50% in 2013.
2. To introduce a 100% American-made apparel collection in Fall 2013.
3. To increase our American-made product offerings by 2015, ensuring that more than 50% of Woolrich Woolen garments proudly include American-made wool.
In the coming months, for Woolrich to set and accomplish these goals, it's going to take more than a company commitment.  It's going to take support from our loyal customers as well.
At Woolrich, we are proud of our rich heritage, and eager to begin writing the next chapter of the American manufacturing story.  Moreover, we are excited to work side by side with you to accomplish these worthwhile goals.
Sincerely,
Nicholas P. Brayton
President
Woolrich Inc.
---
https://www.themadeinamericamovement.com/wp-content/uploads/2017/08/Made-in-America-Movement-Logo_340x156.png
0
0
MAM Team
https://www.themadeinamericamovement.com/wp-content/uploads/2017/08/Made-in-America-Movement-Logo_340x156.png
MAM Team
2013-02-02 11:56:16
2013-02-02 11:56:16
Woolrich Bringing Manufacturing Back to Pennsylvania