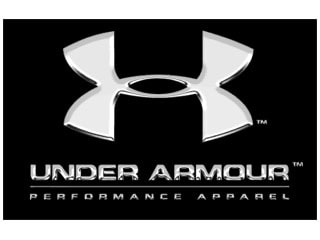 Under Armour Planning to Make Local for Local
Is Under Armour Made in the USA a possibility? Apparently, yes!The question looms (in part, because I brought the subject up in a column last March): Can, could, would Under Armour put Americans to work in the manufacturing of some of their products in the United States, and more specifically in Baltimore? Is "Under Armour Made In The USA" a possibility? There have been hints that something like this is being considered for Under Armour's future campus at Port Covington, but a direct answer to the question has not been forthcoming.
Until now.
Turns out, the sports apparel company, on pace for at least $4 billion in sales this year, is moving in the direction of developing a manufacturing process here in 2016 under a concept CEO Kevin Plank (Baltimore's Bruce Wayne) calls "build local-for-local."
Kevin Haley, the company's executive vice president for innovation, provided some details last week during Under Armour's Investor Day, noting that technology would make such a plan feasible, not only in the U.S. but in other countries where Under Armour has a market.
Haley referred to automation that could greatly reduce the amount of human hands on the assembly line for shoes. So, while fewer workers would be needed to make Under Armour shoes, those who are — and no numbers were given — would be employed locally.
"Ultimately," Haley said, "our vision is local-for-local. That's where this goes. It enables us to make great product, product as great as our brand, and to do it globally — made in the U.S. for the U.S. market, made in Brazil for the Brazilian market. And so that's where we are going over time. …"
Haley calls this "Project Glory," and when it happens, it will apparently start in an old garage, formerly owned by the city, on Dickman Street in Port Covington, on the southern rim of Baltimore.  Once converted to an innovation hub, the 130,000-square-foot facility will be known as, "The Lighthouse," Haley said.
"The Lighthouse," he told investors, "is the physical manifestation of Project Glory. It's that space, that place that we need that doesn't exist today, to bring the technologies and the people together, to partner with our factory partners and to make the local-for-local vision come to life here in Baltimore starting in 2016."
To finish his presentation, Haley introduced a fast-paced video that provided quick glimpses of shoe-assembly technology and what the Lighthouse might look like. It heralded the Lighthouse as "the new epicenter for process innovation." Diane Pelkey, senior vice president for global communications, says the Lighthouse is where Under Armour will try to perfect the advanced manufacturing process that would enable the local-for-local model.
So that's what's cooking on the "Under Armour Made In The USA" front. Stay tuned.
https://www.themadeinamericamovement.com/wp-content/uploads/2015/10/10-25-15-The-Baltimore-Under-Armour-logo.jpg
240
320
The Made in America Movement Team
https://www.themadeinamericamovement.com/wp-content/uploads/2017/08/Made-in-America-Movement-Logo_340x156.png
The Made in America Movement Team
2015-10-28 19:10:50
2020-09-23 08:27:40
Under Armour Planning to Make Local for Local