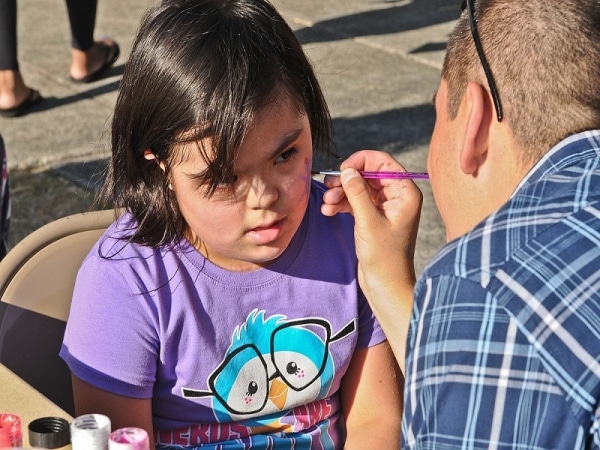 Halloween Makeup From China May Contain Lead, Other Toxic Chemicals
As Halloween approaches, parents can't help but buy costumes and crafts to make the event special for their children. Putting makeup is a popular choice for completing the entire Halloween getup, but now parents are warned to take extra caution in buying cosmetic products for kids.
Sen. Charles Schumer warned on Sunday, Oct. 18 that the face paint used by kids for halloween may do more harm than fun as it is said to contain toxic substances. In a press conference, he announced that most makeup products made in China usually contain hazardous chemical agents such as lead, cobalt, chromium and nickel.
"These toxic ingredients can make a child sick, but they're never listed on the package," Schumer said while showing sample toxic makeup palettes from Fun World, Wet N' Wild Fantasy Makers and Rubie's Costume Company.
Schumer already wrote a letter to the Food and Drug Administration (FDA), urging officials to strictly regulate these dangerous products and pushing the agency to come up with rigid guidelines when it comes to revealing the harmful components of the products, which are not adequately presented on labels.
Both Canada and Europe have prohibited the use of lead in cosmetic products, but the U.S. remains without a ban. Schumer said that the FDA does not hold routine examinations of novelty cosmetics and requires to take more action to expose the needed revelation of product composition.
The toxic chemicals can build up in the body over time and may cause individuals to experience abdominal pain and vomiting. Long-term exposure may also result in nervous system complications.
Schumer pushes parents to be more wary and dubious in deciding which novelty items should go inside their shopping baskets. "Parents are totally clueless as to what they're putting on their child's face," he said. He added that parents regard products as safe because they see it on display, but it really is not.
Schumer particularly warned parents against buying China-made makeup for kids. "When you buy makeup for your kids, make sure it doesn't say made in China," he said.
Advocacy group Campaign for Safe Cosmetics has released a report saying that lead was found in 10 of the face paint products tested and six contained nickel, cobalt and/or chromium.
The CSC also revealed misleading labels, like some products claiming to be "hypoallergenic" when they're not.
"It is crucial that we protect our children and families from these harmful toxins found in novelty cosmetics, as well as ensure these products have proper labeling," Schumer wrote to the FDA.
https://www.themadeinamericamovement.com/wp-content/uploads/2015/10/10-27-15-Tech-Times-China-made-face-paint.jpg
450
600
The Made in America Movement Team
https://www.themadeinamericamovement.com/wp-content/uploads/2017/08/Made-in-America-Movement-Logo_340x156.png
The Made in America Movement Team
2015-10-28 07:58:41
2020-09-23 08:18:22
Halloween Makeup From China May Contain Lead, Other Toxic Chemicals