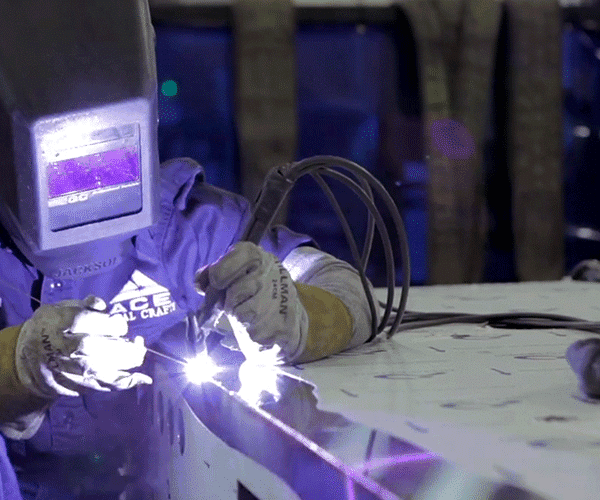 ACE Metal Crafts Surpasses Outsourcing Stigma
When one is presented with change, many begin to feel a sense of insecurity. When a company decides to invoke change, that precise sensation can be overwhelming for its employees.  This apprehension rippled through ACE Metal Crafts (ACE) when its executives partnered with Toyota to enhance the company's lead time and production methods.
A procedure developed by Toyota's founders roughly 50 years ago, Toyota Production System (TPS) innovatively approaches a multifaceted workplace conundrum. In this persistently altering economy, the system recognizes, and thrives on, the augmented benefits of the interaction between people, and technology. Key elements of the process are founded on the respect, and purpose, of each and every person employed by an organization. ACE partnered with Toyota to focus on TPS primarily for the system's care, and resolve, of the team concept. Toyota recently released a mini-film highlighting The Toyota Effect on organizations and businesses when they've shared their production and process ideas. Check out the film here – The Toyota Effect: Watch The Story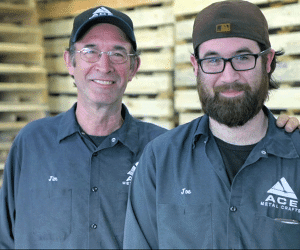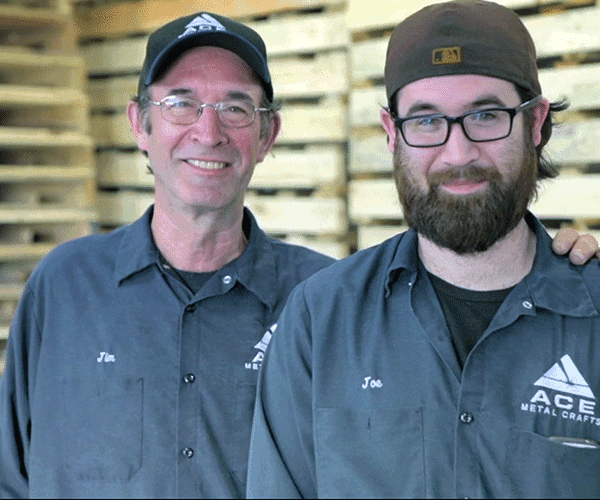 The ACE team is comprised of mothers and daughters, fathers and sons, cousins, siblings and everything in between. The ACE team embodies family in every sense of the expression.  In a time of increased outsourcing, many employees desire to feel they serve a purpose within their company. ACE's personnel are no exception. Statistically, when a business brings in an outside organization to improve its internal procedures the effects prove to require less staff and more outside influence. Both, ACE and TPS are the exception to that statistic. Employees are evermore the driving force behind the company's process highlighted through the utilization of TPS.
ACE not only retained all of its existing employees when implementing TPS, but expanded its organization by another twenty more local laborers and is still growing. It has increased its production and shipping systems' lead time from eight weeks to just over 5 weeks. This progress stimulated more business and customer satisfaction causing more employees to be essential. ACE is now promoting inspiration, opportunity and progress within its community; an aspiration to all American manufacturers.
Amid the struggles for progress, ACE has superseded its peers nationwide in vital aspects; a steadfast loyalty to its personnel; a constructive impact to its community; and a perseverance for a homeland cause. For these efforts, The Made in America Movement (MAM) applaud ACE and Toyota for inspiring change that starts and stays here.
Remember to check out the film here – The Toyota Effect: Watch The Story
Written by: Courtney Haggerty for The Made in America Movement
This post was created in partnership with Toyota. All opinions expressed in the post are my own and not those of Toyota.
https://www.themadeinamericamovement.com/wp-content/uploads/2015/10/TheToyotaEffect-worker-with-head-gear.png
500
600
The Made in America Movement Team
https://www.themadeinamericamovement.com/wp-content/uploads/2017/08/Made-in-America-Movement-Logo_340x156.png
The Made in America Movement Team
2015-10-27 19:10:20
2015-10-29 18:37:54
ACE Metal Crafts Surpasses Outsourcing Stigma