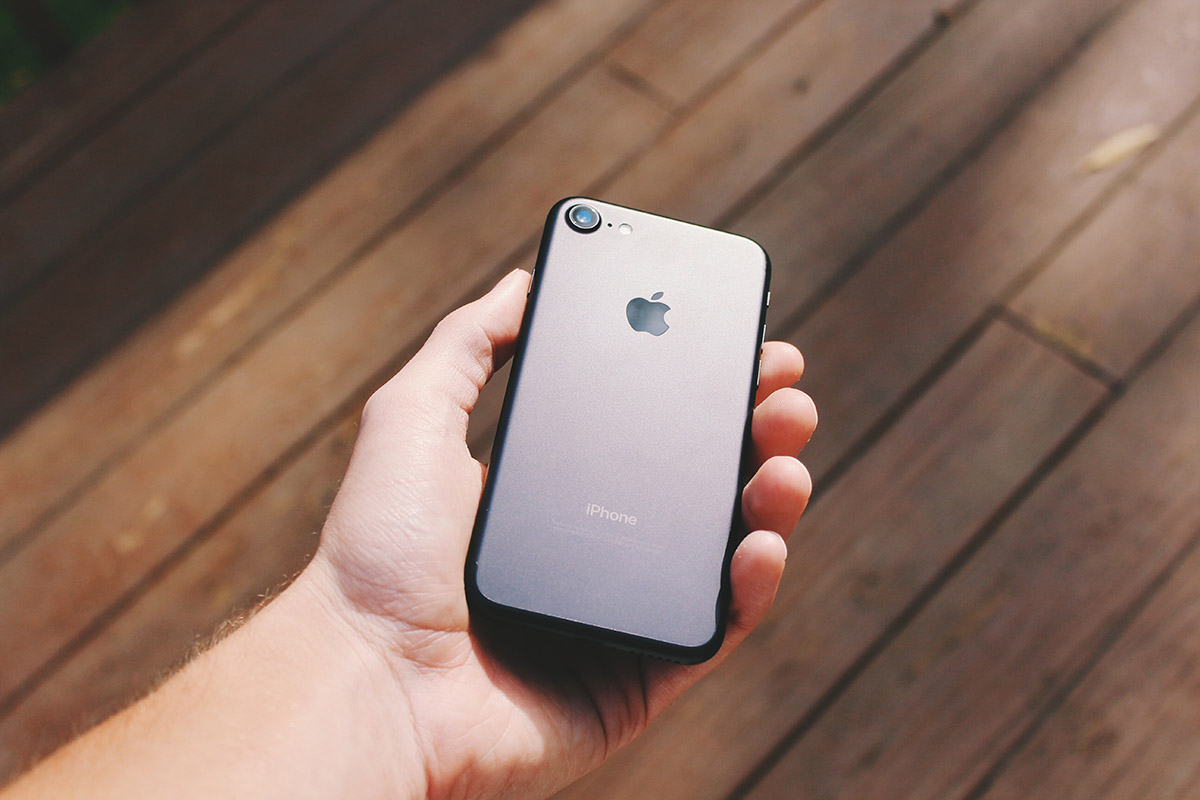 Foxconn, Apple May Set Up Manufacturing Plant in USA
Key iPhone assembler Hon Hai Precision Industry is mulling a joint investment with Apple topping $7 billion for a highly automated display facility in the U.S., Chairman Terry Gou said Sunday.
"Apple is willing to invest in the facility together because they need the [panels] as well," Gou told reporters after the company's annual year-end party in the Nankang district of Taipei. The U.S. production site eventually would create 30,000 to 50,000 jobs, the Taiwanese tycoon said.
The Nikkei Asian Review reported in November that Apple had asked Hon Hai, better known as Foxconn Technology Group, to consider making iPhones in the U.S. NAR also reported this month that Foxconn and Japanese subsidiary Sharp were exploring the construction of a U.S. display plant.
Apple did not immediately respond to a request for comment Sunday evening.
The increase in demand for larger display panels makes local production a better solution than shipping from China to the U.S. market, Gou told reporters.
In addition to the proposed display facility, Gou said Foxconn plans a new molding facility in the U.S., with the state of Pennsylvania a possible site following investment discussions with local officials. A representative from the Pennsylvania trade office attended Foxconn's party Sunday.
Gou also said Smart Technologies, a Foxconn-controlled interactive display startup based in Canada, may move south of the border now that U.S. President Donald Trump has signaled his intent to renegotiate the North American Free Trade Agreement.
Trump, who campaigned on pledges to incentivize domestic production and impose 45% tariffs on Chinese and Mexican imports, used his inaugural address Friday to reiterate his commitment to deliver local manufacturing jobs.
"We will get our people off of welfare and back to work, rebuilding our country with American hands and American labor," he said. "We will follow two simple rules: buy American and hire American."
Gou conceded Sunday that the rise of protectionism is "inevitable," but he questioned whether the American public will support local production by paying significantly more for consumer goods.
"In the future, they may be paying some $500 more for [U.S.] products, but those do not necessarily work better than a $300 phone," he said, after urging U.S. authorities to provide concessions on land and electricity to facilitate Foxconn's manufacturing operations.
China market still matters
Despite such U.S. investment, China remains a key market and the primary manufacturing base for Apple and Foxconn, and neither company is leaving anytime soon.
"Yes, we will continue to add to our investments in China," Gou told reporters. "China is the world's biggest market, and why should we turn down the biggest market?"
The chairman added that he hoped to boost Sharp's market share with its next slate of China investments, as well as expanding the brand's presence in Japan and Southeast Asia.
Foxconn churns out more than 100 million handsets for Apple annually at its massive campus in the central Chinese city of Zhengzhou.
The greater China region, including Taiwan and Hong Kong, provided some 19% of Apple's global revenue for the quarter that ended in September. The California company accounts for more than 50% of Foxconn's sales.
Gou said Sunday that he has faced no pressure from Beijing over Foxconn's plan to increase its U.S. presence.
People familiar with Gou's style have suggested that being caught in rising tensions between the U.S. and China could even benefit the Taiwanese tycoon.
"Foxconn is known to leverage different provinces and countries against each other for better terms," an industry source said, suggesting Gou could pit both countries against each other as both sides courted new investments from the company.
Foxconn is working on several new projects in China.
The Nikkei Asian Review reported last week that the company was planning a new facility next to Apple's forthcoming research and development center in the southern Chinese city of Shenzhen.
On Dec. 30, Gou announced that Osaka-based subsidiary Sakai Display Products and the southern Chinese city of Guangzhou would jointly invest 61 billion yuan ($8.77 billion) in an advanced panel facility.
"Foxconn will not leave. Foxconn will stay [in China]," Gou told reporters in Guangzhou when asked whether he plans to move existing manufacturing sites to the U.S.
The Nikkei reported Jan. 8 that Foxconn and Sharp were considering building a facility in Zhengzhou to make advanced organic light-emitting diode panels that could be adopted by future iPhones.
In October, the Nikkei Asian Review reported that Foxconn would work with SoftBank Group-owned ARM Holdings to create a chip design center in Shenzhen.
Meanwhile, although Apple's sales in the greater China region declined 30% year-on-year through the end of the September quarter, chief executive Tim Cook remained optimistic about the Chinese market.
"From a longer-term point of view, out of the 90-day clocks and so forth, we are very bullish on China," he said during an earnings call. "We continue to see a middle-class that's booming there. There might be some sort of a new normal in the economy, but a new normal there is still a good growth rate … so we continue to focus significantly in China."
Cook said during a December 2015 TV interview that unlike the Chinese labor force, American workers no longer had the skills to manufacture Apple products.
SOURCE: Nikkei
https://www.themadeinamericamovement.com/wp-content/uploads/2016/12/12-29-16-iphone.jpg
3456
5184
The Made in America Movement Team
https://www.themadeinamericamovement.com/wp-content/uploads/2017/08/Made-in-America-Movement-Logo_340x156.png
The Made in America Movement Team
2017-01-23 08:15:54
2017-01-23 08:33:17
Foxconn, Apple May Set Up Manufacturing Plant in USA