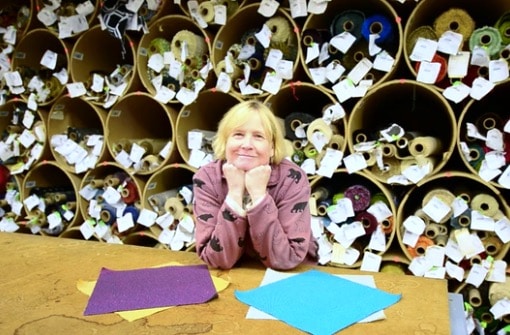 50 Years on the Road to Made in America
Our organization, Mountain Bird Designs, is a new member of The Made in America Movement. Our premier products are business bags and clutches for women. We are a start-up company located in Western North Carolina.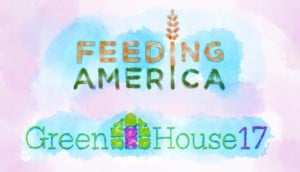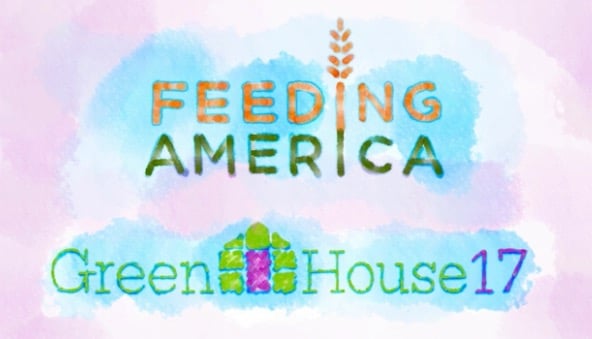 Hello. My name is Michele Lynberg. I am the founder and CEO of Mountain Bird Designs. This morning, we launched our capital fund raising campaign via the crowd-funding platform, Indiegogo. We are a for-purpose business, balancing our profit with our mission to create positive social change. We have partnered with organizations that share our mission. All of our products are made in North Carolina from locally sourced, eco-friendly materials and sewn in a fair-pay member-owned cooperative in Morganton, North Carolina. In addition, Mountain Bird Designs donates 10% of every purchase to organizations who effectively address domestic violence and hunger in the United States in a sustainable way.
I am a scientist by profession, an epidemiologist. Epidemiology is the study of patterns of disease and injury in human populations. I worked for the Federal Centers for Disease Control and Prevention (the CDC) in Atlanta for 26 years. In December 2013, I retired early from my CDC job and gave up half my pension to start Mountain Bird Designs. My transition from a large government organization focused on public health and disease prevention in the largest city in the Southeast to a start-up textile business located in a small city in rural Western North Carolina might seem abrupt and odd.
I'll admit that starting a small textile business was not part of my long term career plan. But when I look back at my life's experiences, the transition makes sense, at least to me. I see five interwoven threads running through my background and experience that led me to Mountain Bird Designs: a need to stick up for the underdog that stems from my Irish-American heritage; concern for the environment; a strong creative drive expressed through fabric art; leadership, soft management, and team-building gained from my experience at CDC; and a desire to experience the sense of self-fulfillment that comes from doing something that makes others lives better.
In a sense, my road to Made in America actually started before I was born. My ancestors came to this country during the Irish potato famine. Until I visited Ireland a couple of years ago, I didn't appreciate how The Hunger is still embedded in the Irish culture. One fact speaks volumes: Ireland donates more, per capita, to international hunger relief than any other nation. Such trauma leaves marks that are passed to succeeding generations almost like genes. Some of the most positive attributes of survival are resilience, generosity, kindness, and a ferocious work ethic.
During our trip, I began to understand how much the attitudes and outlook of my Irish-American Catholic family resembled those of the Irish people who stayed behind. My parents generation was further tempered by the Great Depression and World War II. In his youth, before the army set him on the straight and narrow, my father was a bit of a brawler, notorious for standing up for those who couldn't stand up for themselves. Bully the awkward, unpopular kid in gym class and you'd answer to John Connelly after school. Dad retired from the Army as a Lt. Colonel and then spent 13 years as vice president of the second largest savings and loan in Iowa. Only after he died did we learn from people who were close to him people he had sworn to secrecy how often he'd paid a month's rent or a heating oil bill or bought groceries for people who were down on their luck.
I have also been a defender of our environment for as long as I can remember. In the early 70's I helped transplant the last piece of native prairie in Iowa to a county park where it would be protected. When I was 13 or 14 years old, one of my proposed 4H projects was to decrease the waste of water in our community by adding bricks to the water tanks of every toilet in town. As you might guess, that project didn't go anywhere. More clues about where my road was going to lead me.
And then there is the creative part of me. I started quilting when I was 16 using fabric from my mother's scrap bag. I still have that quilt and it is clear that during the next forty years, my sewing skills and familiarity with textiles grew exponentially. While I was still working at CDC, I grew frustrated with the limited options in "brief cases" available for professional women who didn't want the "manly" look. So I made my own. Version 1.0 of our business bags was made of quilted fabric to which I attached artwork that I had printed on fabric. Without knowing it, I was doing market research just by carrying my self-made business bag around. My bag got quite a bit of attention. My colleagues began asking me if I was selling them. One more experience put in place.
My tenure at the CDC gave me many of the tools I needed to start my own business. I learned how to build and manage teams. I oversaw multi-million dollar contracts. And I gained insight on how important it is to create a work culture that is needed to build a team. My most important public health accomplishment was the development of an annual national survey that gathers information about the prevalence and impact of domestic violence. Domestic violence is a significant public health problem with a monumental impact on the health and well being of victims, their families, and their communities.
In 2011, I was the lead author of the CDC's first report with national and state level data on intimate partner violence, sexual violence, and stalking. Producing that report took just about everything I had, intellectually and psychologically, but I know we made a substantial contribution to public health, one that led to real changes in law and policy, and that will continue to influence millions of lives. That experience of working every day for the collective good, public service in the classic and best sense of the word, was unbelievably fulfilling. It was intoxicating, not unlike the "runner's high" I had experienced in training with my high school and college track and cross country teams. The idea of leaving behind that sense of fulfillment was one of the things that made me hesitate to leave government service
In 2006, my husband and I built a cabin in Western North Carolina so we could get away from the trials and tribulations of living in Atlanta. At first, it was a week-end retreat, but in 2012 we began telecommuting and spending more time in North Carolina than in Atlanta. We began to see ourselves as residents and citizens of Rutherford County, rather than weekend visitors. We came to understand that the dilapidated textile mills in the communities around us were tombstones in the graveyard of the American textile industry. In these buildings, American workers had held jobs with decent wages, living wages that supported families.
If you live around here, you can't ignore the poverty that is the direct result of outsourcing the North Carolina textile industry. Even so, I was shocked to learn that in Rutherford County, the poverty rate is more than 21%. In some North Carolina counties, it is even worse, as high as 31%. Not surprisingly, the hunger rate among children in North Carolina is also staggeringly high. In Rutherford County, one child in three lives in a home where there is often a lack of food.
All of these seemingly unconnected threads of experience were woven together to provide the starting point for Mountain Bird Designs. A company with purpose. Producing artful products that are unique, functional, and durable. Products that provide my family with an income that pays the bills, supports artists, and provides sustainable jobs with living wages. Products with a minimal adverse impact on the environment. Products that support those who have the cards stacked against them to provide an opportunity to change their life's trajectory.
Products that provide me the satisfaction and sense of fulfillment that go with working for the larger good, doing work that has meaning. But it isn't just the Mountain Bird Designs team who wants to contribute to positive change. We are not the only ones who want to bring jobs back to our region and reach out to the people in our community who have increasingly been pushed to the side. That is my road to Made in America. I'm looking forward to joining other Movement members in making things in The United States of America.
This is a sponsored post by Mountain Bird Designs, the newest member to The Made in America Movement family. Are you a manufacturer? Do you make things out of domestically sourced materials? Are you a retailer selling American made products? You may qualify for membership! Email us and find out: info@themadeinamericamovement.com
https://www.themadeinamericamovement.com/wp-content/uploads/2016/02/File-Feb-02-10-17-25-AM.jpeg
335
510
The Made in America Movement Team
https://www.themadeinamericamovement.com/wp-content/uploads/2017/08/Made-in-America-Movement-Logo_340x156.png
The Made in America Movement Team
2016-02-02 11:20:03
2016-02-02 11:20:03
50 Years on the Road to Made in America