Why Tech Manufacturing Jobs Are Coming Back To America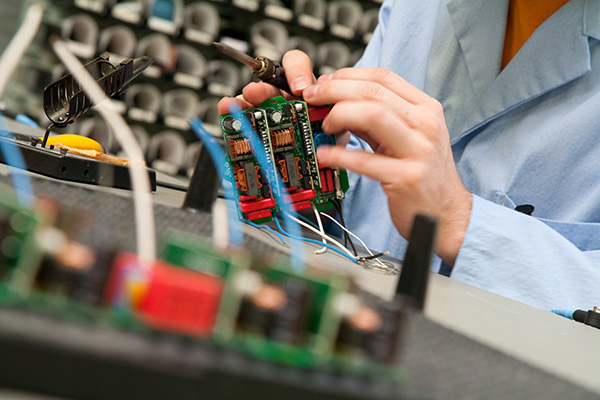 Ted Samson
---
Companies are moving manufacturing closer to high-tech hubs to better protect intellectual property, serve customers
For the first time in more than a decade, technology manufacturing jobs are on the rise in the United States, according to new research from Jones Lang LaSalle. The jobs aren't surging back, per se; the research company predicts job growth at a rate of around 0.7 percent through 2018, up from around 1.1 million jobs at the end of 2012. Cities with a large concentration of highly educated tech workers — such as Silicon Valley and Austin, Texas — will see the greatest influx of manufacturing jobs.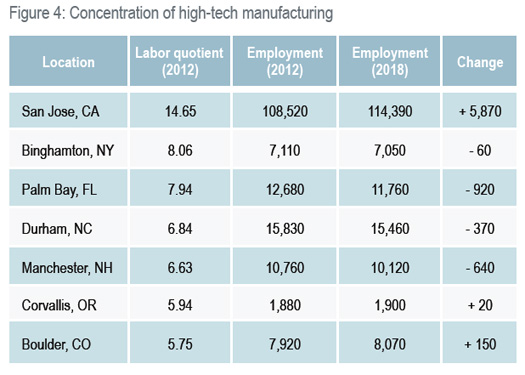 JLL cited several reasons that American tech companies see greater value in creating tech jobs in the States, despite the relatively low real estate and labor costs in popular offshore locales.
To start, offshoring isn't as cheap as it used to be. For example, wages of around 60 cents an hour during the height of the technological migration to Asia have risen to as high as $6 per hour in China's eastern manufacturing centers, according to JLL. Increasing oil prices also play a role.
Second, as tech companies see increasing global competition, they need to protect their intellectual capital in new product manufacturing, and keeping production of new products within the United States makes it easier.
Third, keeping operations in close proximity to executives, designers, and engineers helps the product launch teams stay on task and during critical early-stage production.
Fourth, tech companies with U.S. locations are better equipped to quickly address end-user needs.
Finally, companies are more likely to find the workers with the technical skills necessary to operate complex systems in today's highly automated manufacturing facilities.
"This regionalization of high-tech manufacturing is characterized by the creation of jobs requiring strong technological skills — think engineers on production lines — as opposed to reshoring where similar job functions are imported back to the United States from overseas," said Greg Matter, vice president at Jones Lang LaSalle. "Having access to this talent is one of the reasons that manufacturing facilities for technology firms are often located in tier-one locations where labor and real estate are generally more expensive."
Indeed, about 79 percent of moderately high-tech manufacturing jobs and 95 percent of very high-tech manufacturing jobs were located in the 100 largest American metropolitan areas in 2010, according to JLL. More than one-third of the most high-tech positions reside in companies on the West Coast. Lower-level technology jobs, meanwhile, are most concentrated in the southern states.
JLL expects that through 2018, high-tech manufacturing jobs will proliferate further in Silicon Valley. Austin, too, is becoming a magnet for high-tech manufacturing growth. Other cities poised to attract these jobs include Los Angeles; Binghamton, N.Y.; Portland, Ore.; Boulder, Colo.; Phoenix, Az.; Boston; and Boise, Idaho.
---
https://www.themadeinamericamovement.com/wp-content/uploads/2017/08/Made-in-America-Movement-Logo_340x156.png
0
0
MAM Team
https://www.themadeinamericamovement.com/wp-content/uploads/2017/08/Made-in-America-Movement-Logo_340x156.png
MAM Team
2013-06-08 11:53:04
2020-09-18 10:59:33
Why Tech Manufacturing Jobs Are Coming Back To America