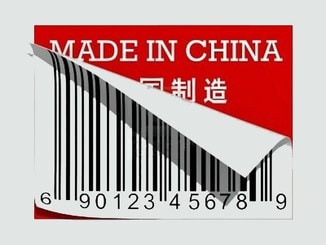 Know The Difference Between Made in USA and Assembled in USA
Made in USA. Three little words with a not-so-little impact! These days, some companies will do anything to hide where their products are actually manufactured. And they are getting clever. Companies will label their products as "Distributed By ABC Corp" and list a US address. Others will label their products as "Produced By ABC Corp" and list a US address, seeking to obscure the origin of its products. Some will only show the company name and address on the packages!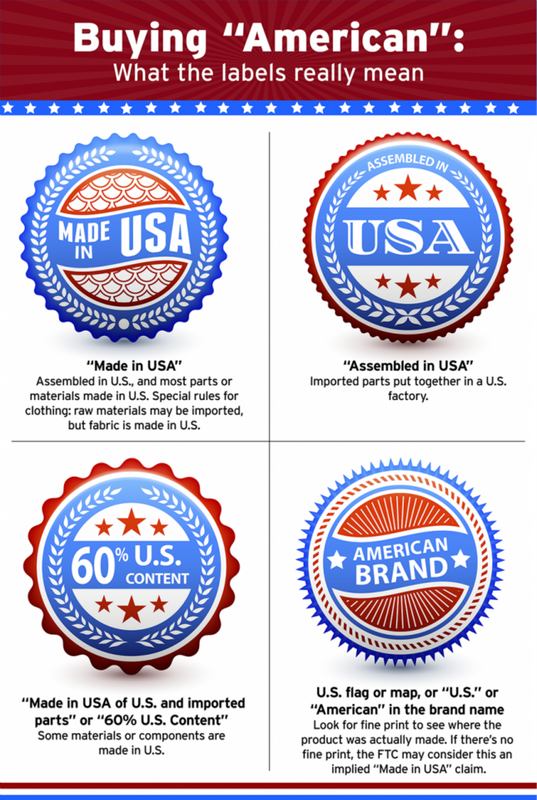 Made in USA
The product is assembled in the U.S. Most parts or materials are Made in the USA. A product must be "all or virtually all" made in the United States to be called Made in the USA. This includes the 50 states, the District of Columbia, and U.S. territories. "All or virtually all" means that all significant parts and processing must be of U.S. origin. The product should contain no — or negligible — foreign content.
Made in USA with Foreign & Domestic Components
Some materials or parts are Made in the USA
Assembled in the USA
Imported parts put together in the USA
Packaging displays U.S.A. Flag, U.S.A. The words "U.S.A." or "American" are part of the brand name.
This is an implied statement of American origin. Look for the fine print to see where the product was actually made. Without such a statement, it is questionable at best.
Distributed for, Manufactured for, or a Product of (COMPANY NAME)
Since this has no statement of American origin, actual or implied, it cannot be considered to be USA-made.
It's too easy to add Made in USA stickers to a foreign-made product to make them appear to be USA-made. Not to mention that falsely labeling a product as USA-made is against the law.
What is a qualified Made in USA claim?
A qualified claim describes the extent, amount, or type of a product's domestic content or processing; it indicates that the product isn't entirely of domestic origin.
EXAMPLE:
"60% U.S. content"
"Made in USA of U.S. and imported parts."
"Couch assembled in the USA from Italian Leather and Mexican Frame."
Of course, one of the best ways to know if the brand is Made in the USA is if they are MAM-approved! Get MAM Approved by becoming a MAM Member today. Find out how!
Why Made in USA Matters
Your customers will ask for USA-made products because they know American manufacturing is a big deal – it supports over 17 million jobs across the country and contributes over 12% to U.S. GDP. Buying products with the Made in USA label keeps those jobs and our economy thriving. And, when you buy a product made in the USA, you can be sure you're getting American quality and not a cheap, foreign knock-off. So be ready to show customers you're Made in USA products. Learn more about MAM Membership.
Have you come across some creative yet deceitful labeling? Let us know in the comments below. If you have pictures, email them to us!
Source – US Federal Trade Commission
Updated: September, 2023
https://www.themadeinamericamovement.com/wp-content/uploads/2014/01/UPC-label-with-Made-in-China-underneath.jpg
245
326
The Made in America Movement Team
https://www.themadeinamericamovement.com/wp-content/uploads/2017/08/Made-in-America-Movement-Logo_340x156.png
The Made in America Movement Team
2023-09-25 06:13:00
2023-09-20 17:33:34
Know The Difference Between Made in USA and Assembled in USA