How has the COVID-19 Pandemic Affected U.S. Manufacturing
How much the impact of the COVID-19 Pandemic has had on manufacturing depends on the state in which a manufacturer is located and what is the industry of the manufacturer.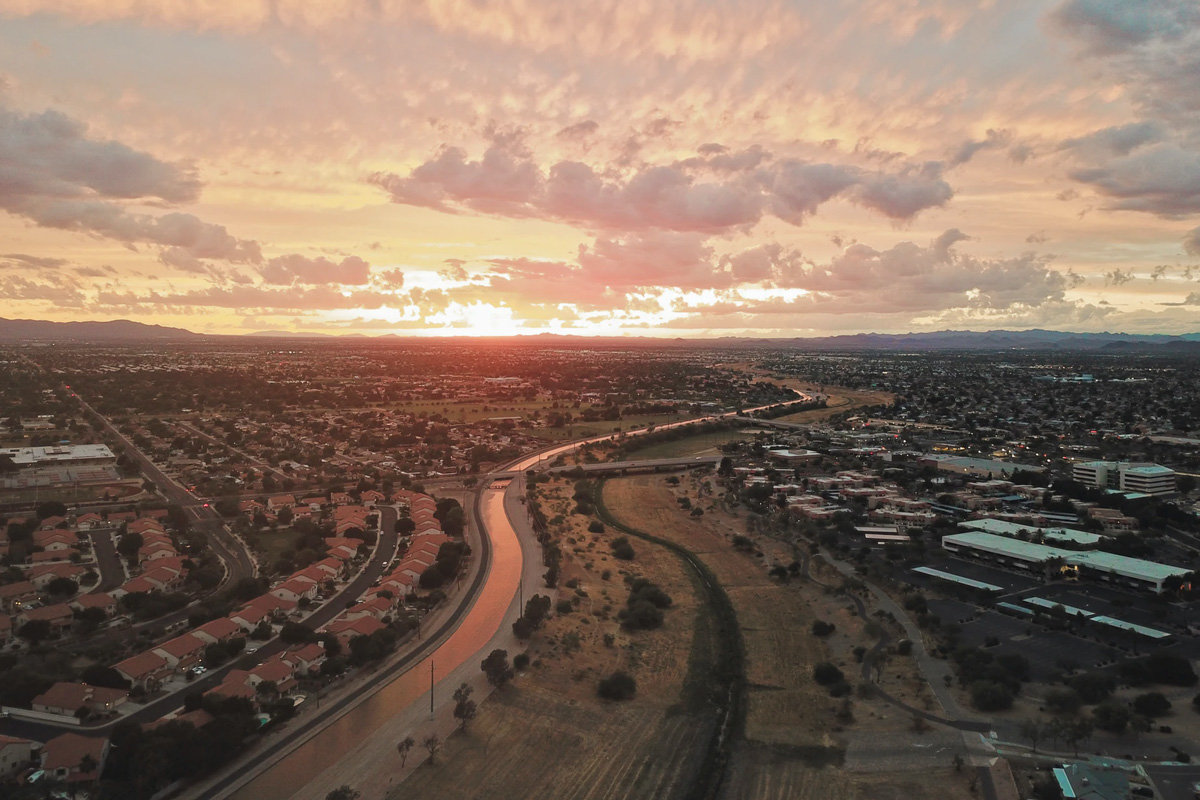 According to Ballotpedia, "Seven states—Arkansas, Iowa, Nebraska, North Dakota, South Dakota, Utah, and Wyoming—did not issue orders directing residents to stay at home from nonessential activities in March and April 2020 in response to the coronavirus pandemic. The 43 other states all issued orders at the state level directing residents to stay at home except for essential activities and closing businesses that each state deemed nonessential." Only South Dakota did not require any businesses to close.
On May 8, 2020, CNBC reported that by the end of the first month of the shutdown, manufacturing had lost 1,330,000 jobs, and its supporting industry of transportation and warehousing had lost 584,000 jobs, out of the total job loss of 20.5 million.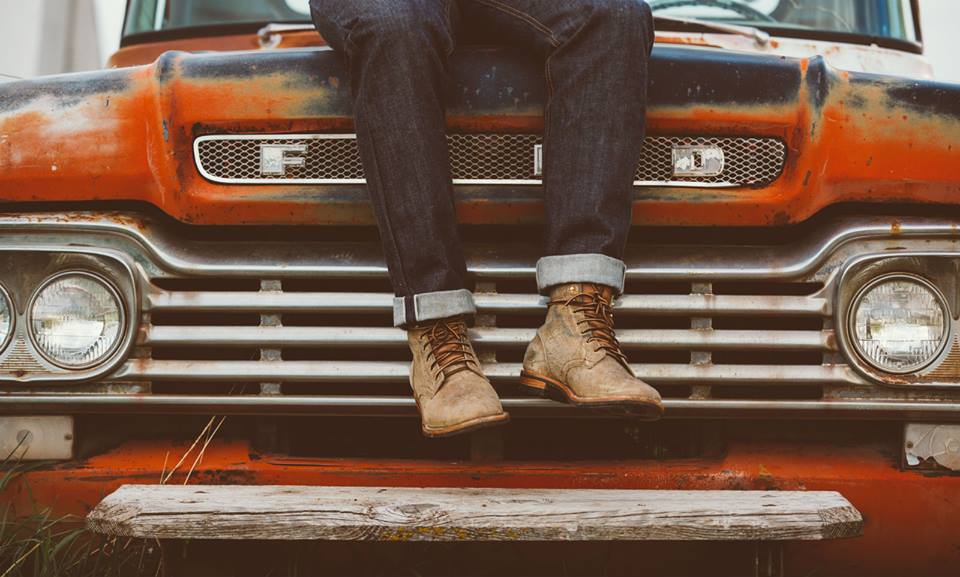 Accenture reported: The automotive industry is a critical component of economic growth with extensive interconnections to upstream (e.g. steel, chemicals, textiles) and downstream industries (e.g. repair, mobility services). With nearly 8 million employed in the U.S., employment in the automotive industry has taken a big hit. The automotive industry is considered essential for the global economy and the resulting prosperity.
CNBC reported that the
"Aerospace Industries Association estimates that more than 200,000 jobs in the sector are at risk. Boeing earlier this year said it would aim to cut 10% of its workforce, which stood at 160,000 as of the end of 2019. While it is hiring for its defense unit, the commercial aircraft division has been hit by hundreds of cancellations this year, and CFO Greg Smith told investors on July 29 that 19,000 employees are departing Boeing. About 6,000 had left as of the end of June…At General Electric, which makes engines for both Boeing and Airbus planes, the company is cutting a quarter of the jobs, or 13,000 people in its aviation unit, which is based in Ohio."
An article on PWC.com commented,
"On the defense side of the industry, the situation appears less dire, with demand protected by budgeted government spending and a supply chain with minimal exposure to hard-hit jurisdictions such as Asia. However, events outside the US are affecting the US defense industry, as some US military partner nations may experience challenges in military readiness and ability to maintain equipment. Additionally, some defense companies may be financially weakened, but most likely to a lesser extent compared to consumer-facing aerospace companies."
My manufacturers sales rep agency, ElectroFab Sales, was fortunate in that all of the California companies we represent were able to stay open because they were in the supply chain of one or more of the 16 essential industries allowed to stay open by California Governor Newsome. However, our open sales orders have dropped by 50% since February. This is primarily because too many of our customers are in the defense and military sector, and all new product development for new systems has been put on hold indefinitely. In addition, repeat orders for existing systems have dropped.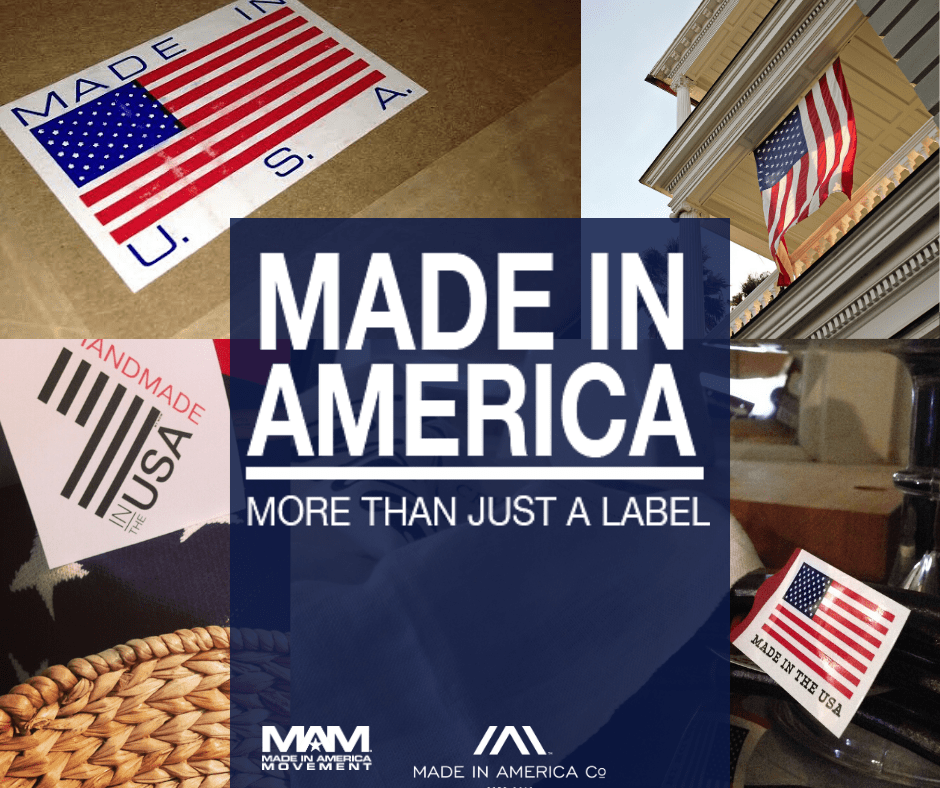 The summer newsletter of the Coalition for a Prosperous America reported: The term 'Made in USA' is currently tracking at an all-tie high since 2004" on Google Trends. Zach Molti of Atlas Tool Works said that "his company's recent sales are up roughly one-and-a-half times their usual volume." "Bryan Hurley, the owner of Florida-based Americraft Cookware says that his sales have been up 167% of late compared to 2019." Greg Owns, CEO of Liberty Tabletop, the only flatware manufacturer in the U.S., reported on our Buy American Committee call last Thursday, that orders are up 200% compared to 2019.
A number of CPA member companies had retooled and repurposed their operations to respond to the COVID-19 pandemic to make PPE goods and equipment. Numerous other manufacturers all over the country did the same thing. Even Ford and GM retooled their factories to make ventilators.
Five months after the COVID-19 shutdowns began, manufacturing is bouncing back faster than everyone expected.
The September 1st Manufacturing ISM® Report On Business® issued by Timothy R. Fiore, CPSM, C.P.M., Chair of the Institute for Supply Management® (ISM®) Manufacturing Business Survey Committee showed that
"The August PMI® registered 56 percent, up 1.8 percentage points from the July reading of 54.2 percent. This figure indicates expansion in the overall economy for the fourth month in a row after a contraction in April, which ended a period of 131 consecutive months of growth. The New Orders Index registered 67.6 percent, an increase of 6.1 percentage points from the July reading of 61.5 percent. U.S. manufacturing activity came back strong and exceeded expectations for August, expanding at the fastest rate in almost two years."
However, "…(1) commercial aerospace equipment companies, (2) office furniture and commercial office building subsuppliers and (3) companies operating in the oil and gas markets — as well as their supporting supply bases — are and will continue to be impacted due to low demand. These companies represent approximately 20 percent of manufacturing output. This situation will likely continue at least through the end of the year," says Fiore."
In an article on Manufacturing.net, Melvin Bosso, a principal with Myrtle Consulting Group, stated,
"Reshoring is also an example of a dynamic that had started long before COVID-19 and will continue far beyond the emotional reaction to the catastrophic effects of the crisis." He said, there are "four major clusters of reasons why a company makes a decision on how to deploy their supply chains: Costs, Service, Technology and Risk…most organizations have had to rethink their understanding of the fourth cluster – Risk…. All supply chains that run with a just-in-time inventory strategy had to deal with a shortage risk when China, and more broadly Asia, locked down. All essential industries are coming out of the crisis thinking about alternatives. Many are working, or will be working, to find ways to change their exposure."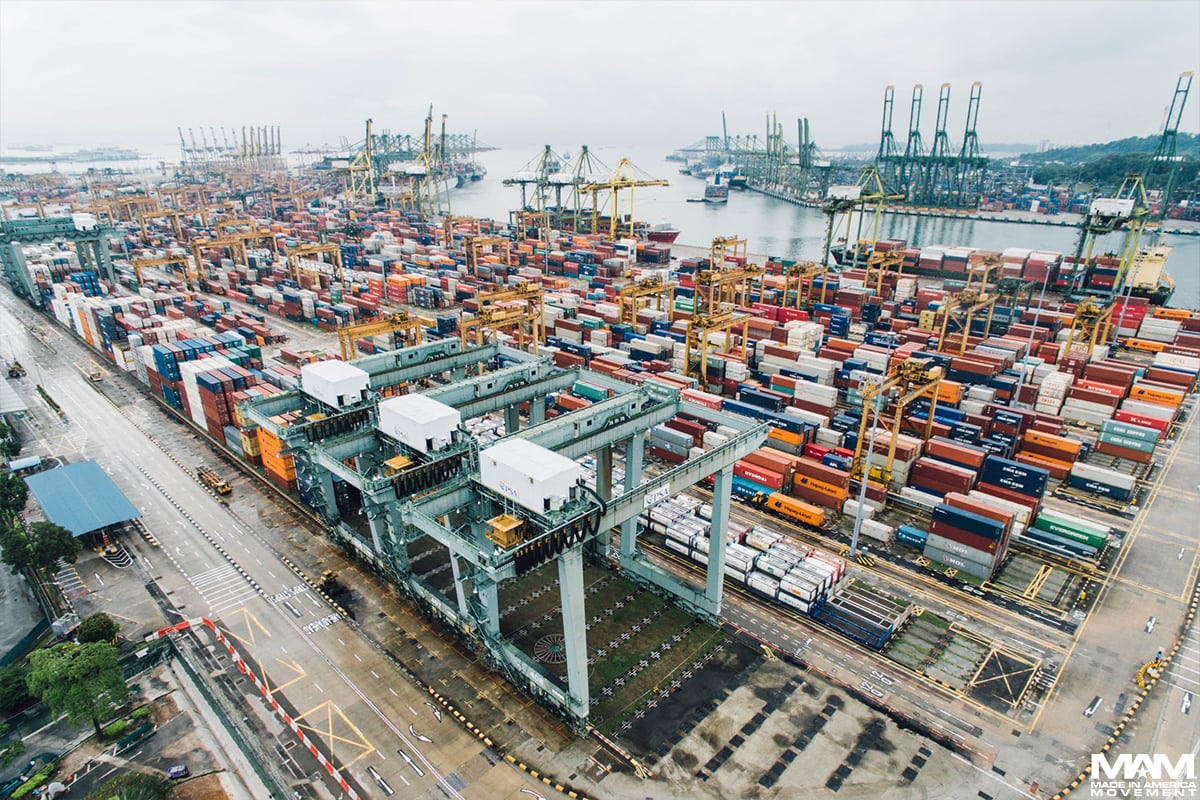 Harry Moser, Founder and President of the Reshoring Initiative® recently stated, "COVID has caused companies to reevaluate their supply chains. Often, shorter is better. By 4Q20 we expect to be helping 50 to 100 companies either buy smarter or sell smarter against imports. In most cases, we are providing this support through MEPs (Manufacturing Extension Partnerships) which exist in every state."
We need to take advantage of this wake-up call to the risk of global supply chains, particularly our reliance on China, to create incentive plans to bring back manufacturing segments that are considered critical for national sustainability.
Now is the time to reshore key industries from China to reduce the risk of future supply chain disruptions due to unforeseen events. American consumers want to buy more "Made in USA" products. Our government needs to use domestic manufacturing as part of its plan to build up strategic resilience in the aftermath of the current crisis. It's time for Congress to support reshoring with the right trade, tax, and currency policies to facilitate making the reshoring trend permanent.
https://www.themadeinamericamovement.com/wp-content/uploads/American-neighborhood-5.jpg
800
1200
Michele Nash-Hoff
https://www.themadeinamericamovement.com/wp-content/uploads/2017/08/Made-in-America-Movement-Logo_340x156.png
Michele Nash-Hoff
2020-09-14 17:58:22
2020-09-23 08:07:58
How has the COVID-19 Pandemic Affected U.S. Manufacturing