Why Software Should be Made in USA
Why Software Should be Made in USA
Our modern world runs on computers and the software that controls them. Software makes our computers usable for such activities as word processing, accounting, engineering design, production planning, Enterprise Resource Planning (ERP), communication, CGI, 3D printing, teleconferencing, and videoconferencing, not to mention the thousands of Apps for iPhones and Android phones. Software controls many functions of automobiles, trains, boats, ships, and airplanes. If software fails, it can mean the loss of life. This is why is just as important for software to be Made in USA as it is for manufactured goods.
It is also important for software to be developed in the USA so we can make sure that there is no embedded malware, spyware, or backdoors.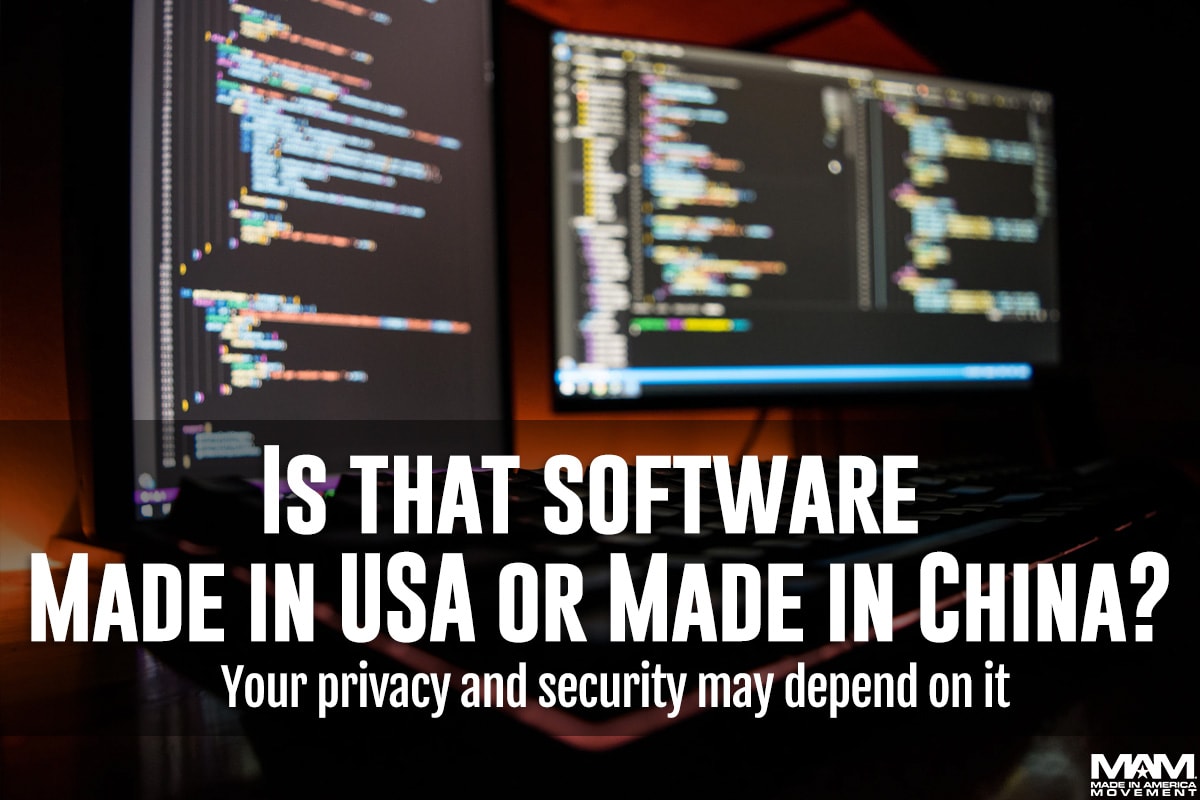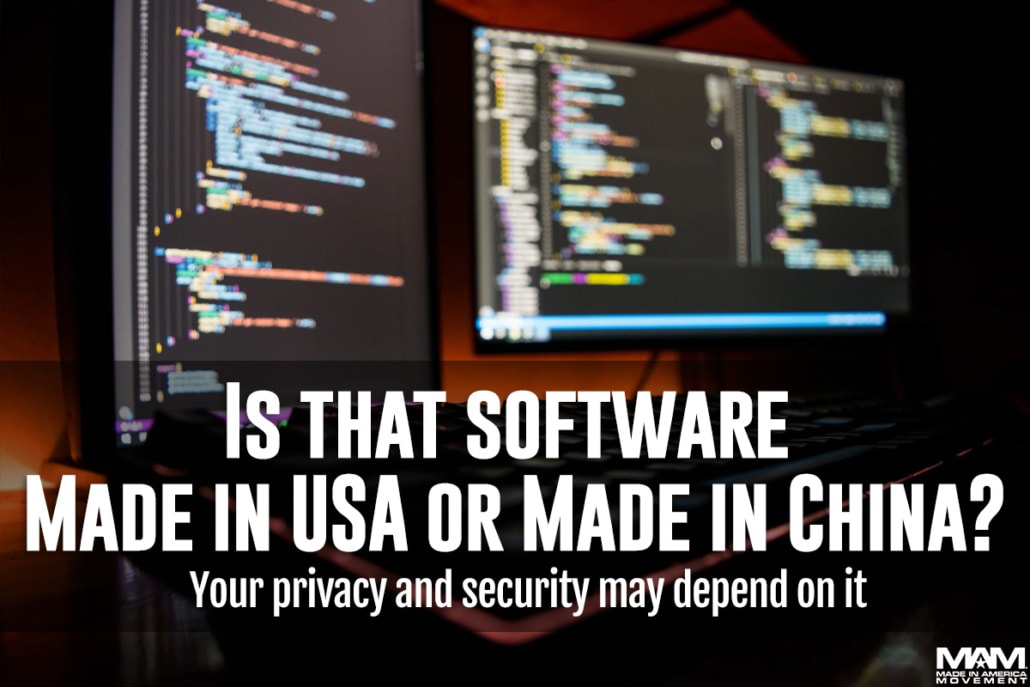 My own manufacturers' rep sales agency has been computerized since 1988, and I couldn't function without my systems. I have also been participating in teleconferencing since 2011 for monthly meetings of the Coalition for a Prosperous America and giving webinars since 2013 after publishing my second edition of Can American Manufacturig be Saved? Why we should and how we can in 2012. I have used a variety of programs for videoconferencing, such as Cisco's Webex, www.GotoWebinar.com, and www.vimeo.com. Earlier this year I gave a webinar using Zoom.
After the COVID-19 pandemic hit and shutdowns on nonessential businesses went into effect, many of my customers and prospects started working from home. Many of my customers are in the defense and military supply chain, and my contacts are purchasing agents and engineers. My contacts began to tell me that they were participating in staff meetings using Zoom. The meetings were most likely discussing current contracts and new products in development but may have included proprietary or classified material.
As the months went by, it became more and more common to hear about Zoom meetings. I began to wonder how Zoom had taken over the marketplace for videoconferencing from all of the other programs I had previously used. Then, one of my business associates told me that Zoom was allowing people to use its teleconference software for free. I also heard that Zoom was a Chinese company, but I learned that is not true when I checked it out.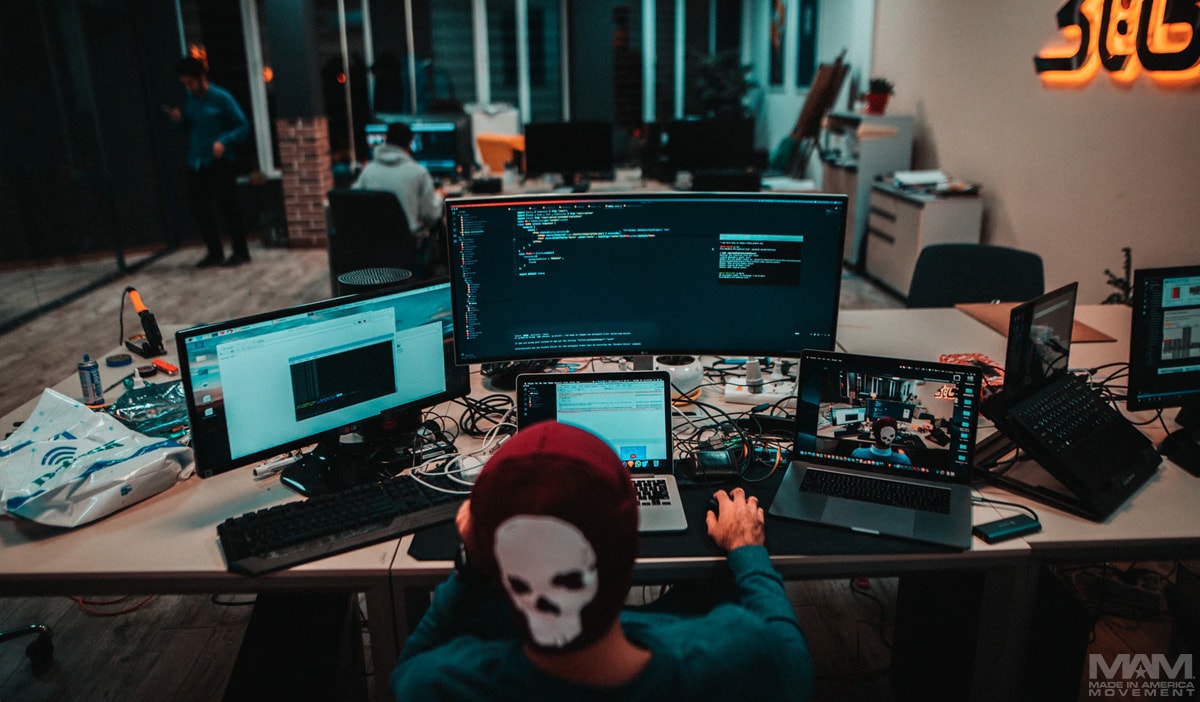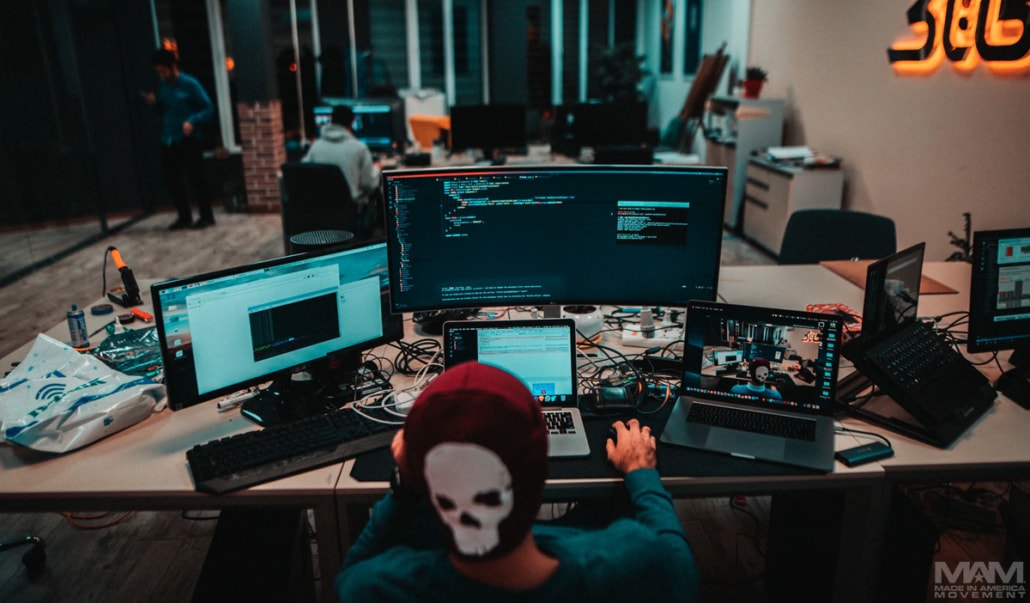 According to Wikipedia, "Zoom Video Communications, Inc. (Zoom) is an American communications technology company headquartered in San Jose, California…Eric Yuan, a former Cisco Webex engineer and executive, founded Zoom in 2011, and launched its software in 2013."
On April 15, 2020, CNBC reported
"Co-founder and CEO Eric Yuan, who previously worked on the Webex video calling product that Cisco acquired in 2007, is the largest individual shareholder of Zoom with 3.9% of the stock's outstanding shares. He emigrated from China in 1997, when he was 27, CNBC previously reported, but he is a U.S. citizen, according to a December regulatory filing." The concern about China is probably because CNBC also reported "Zoom's product development team is based "largely" in China, and it operates research and development centers in that country, according to the company's most recent annual report."
Wikipedia explained its exponential growth: "During the COVID-19 pandemic, Zoom saw a major increase in usage for remote work, distance education, and online social relations. Thousands of educational institutions switched to online classes using Zoom. The company offered its services for free to K–12 schools in many countries."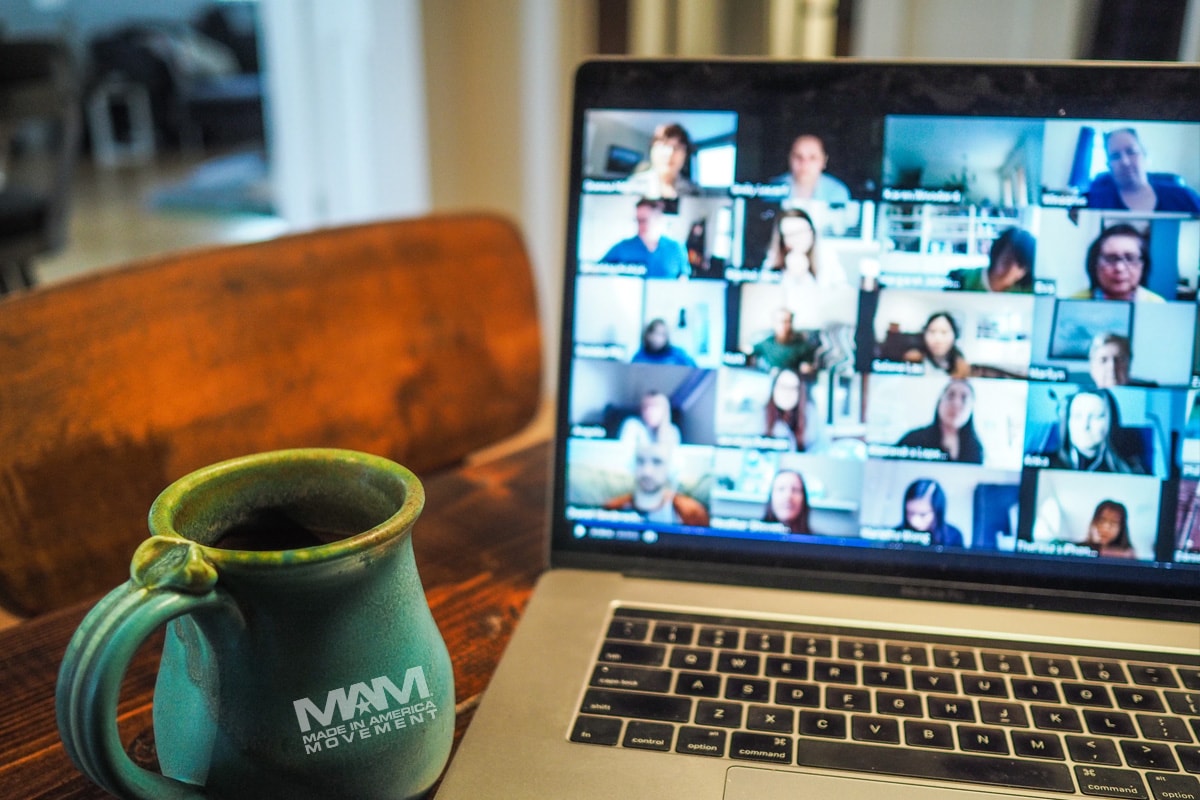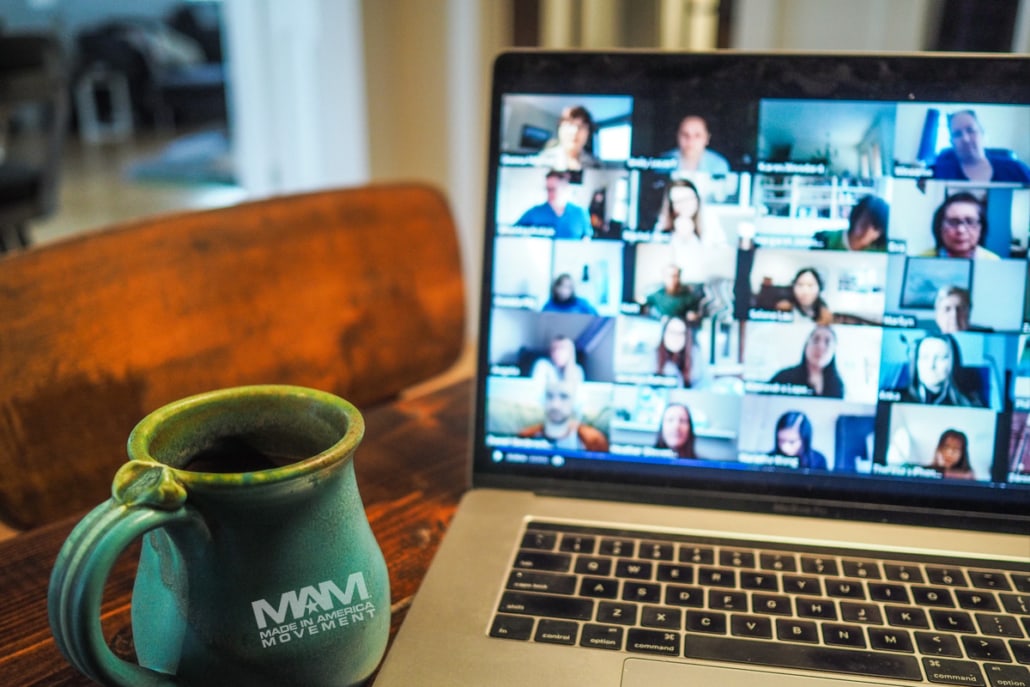 Chinese companies often sell products at or below cost to take over market share, so Zoom may be following this example. But, I don't know how any company can afford to give away its product for free unless it is receiving funding from another source.
Regarding Zoom, Wikipedia states "Its software products have faced public and media scrutiny related to security and privacy issues." These criticisms cover "security lapses and poor design choices" and "its privacy and corporate data sharing policies."
An article titled, "Zoom security flaws and Chinese links make US authorities nervous," on Telecoms news of April 6, 2020, clarifies the connection to China, stating,
"the software appears to be developed by three companies in China, all known as Ruanshi Software, only two of which are owned by Zoom. The ownership of the third company, also known as American Cloud Video Software Technology, is unknown. The article states "700 employees are currently in China, which is not unusual as it can save on salaries in comparison to the US, though it does open up the firm to pressure and influence from the Chinese Government."
This same article reported that Zoom has servers in China that were used by mistake during the initial surge of usage after the COVID-19 pandemic struck. The article's author, Jamie Davies wrote:
"By default, all participants' audio and video in a Zoom meeting appears to be encrypted and decrypted with a single AES-128 key shared amongst the participants. The AES key appears to be generated and distributed to the meeting's participants by Zoom servers. Zoom's encryption and decryption use AES in ECB mode, which is well-understood to be a bad idea, because this mode of encryption preserves patterns in the input."
These encryption keys could also be distributed through Chinese servers, which is a bad idea for anyone as companies can be legally compelled by the Government to hand over these keys. Zoom has said this oversight has been corrected and no international meetings will be routed through Chinese servers, but the damage may well have already been done."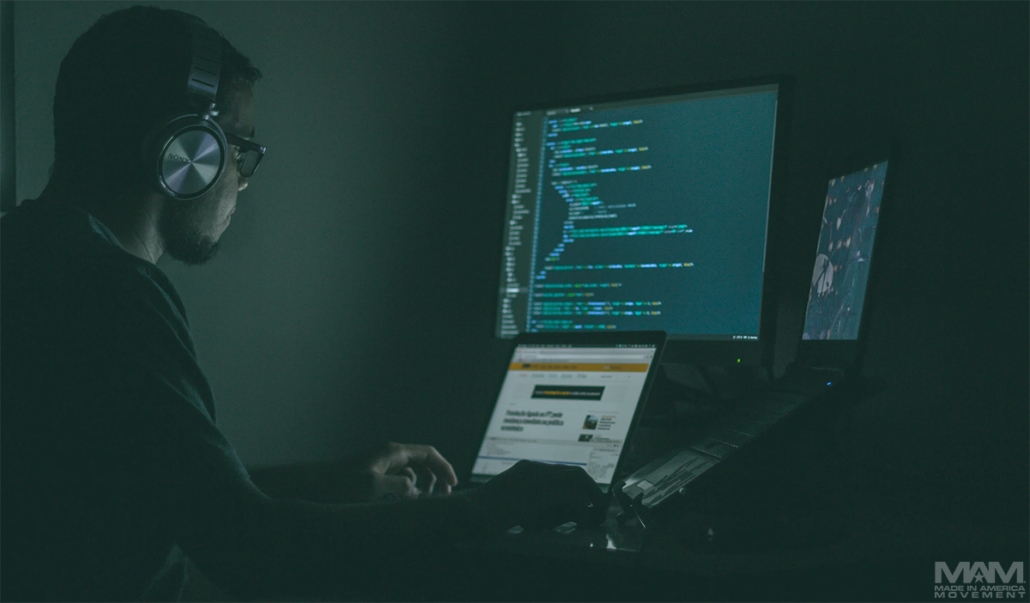 As a result of these concerns, Wikipedia states, "In March 2020, New York State Attorney General Letitia James launched an inquiry into Zoom's privacy and security practices; the inquiry was closed on May 7, 2020, with Zoom not admitting wrongdoing, but agreeing to take added security measures. Also, in May 2020, the Federal Trade Commission announced that it was looking into Zoom's privacy practices.
While there is no evidence of wrong-doing on the part of Zoom as of this writing, the fact that their programming is said to be done in China raises troubling security concerns, as programmers in China could easily be pressured by their government to put back doors into the software they write. This is why it is as essential to our national security to keep computer software development in our own country, just as it is important to keep drug development and medical equipment manufacturing in our own country.
Until the FCC investigation is concluded, some security experts are recommending that the President issue an executive order prohibiting the use of Zoom by government agencies, as well as defense contractors to insure no classified or proprietary information is compromised.
---
Do you think the software we use should be created and maintained in the United State? Are you concerned with where software is made? Let us know in the comments below.
https://www.themadeinamericamovement.com/wp-content/uploads/video-conference-where-is-software-made.jpg
800
1200
Michele Nash-Hoff
https://www.themadeinamericamovement.com/wp-content/uploads/2017/08/Made-in-America-Movement-Logo_340x156.png
Michele Nash-Hoff
2020-09-02 08:48:06
2020-09-02 08:48:11
Why Software Should be Made in USA