WikiLeaks Reveals Secret Obama Deal – #TPP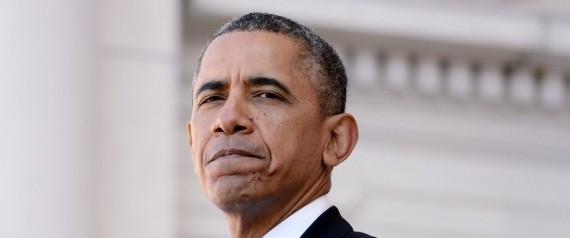 The document confirms what some public health experts and Internet freedom advocates had long feared: The Obama administration is aggressively pursuing terms that would increase the cost of medicines and hamper an open Internet.
"The U.S. is refusing to back down from dangerous provisions that will impede timely access to affordable medicines," said Judit Rius Sanjuan, U.S. manager of the Access Campaign at Doctors Without Borders, a humanitarian group that won the Nobel Peace Prize in 2000.
Most major provisions of the Trans-Pacific Partnership document, which is dated at Aug. 30, are nearly identical to previous leaks that drew criticism from tech activists and consumer groups. But the public disclosure of which countries support or object to which terms, is new. The U.S. government considers the draft text to be classified, a status which has stymied access for congressional aides, and prevented some lawmakers from airing their complaints.
"The Obama administration's proposals are the worst –- the most damaging for health we have seen in a U.S. trade agreement to date," said Peter Maybarduk, director of Public Citizen's global access to medicines program.
Countries that violate the terms of trade agreements can be sued in international courts.
The TPP deal would explicitly empower corporations to directly challenge government laws and regulations, a political power that World Trade Organization treaties have reserved for other sovereign nations. The U.S. has endorsed such corporate political powers in previous trade agreements, including the North American Free Trade Agreement. Companies including Exxon Mobil, Dow Chemical and Eli Lilly have attempted to invoke NAFTA to overrule Canadian regulations on offshore oil drilling, fracking, pesticides, drug patents and other issues.
"With both copyright and patent, the really alarming thing is, there's talk about major systemic changes that could be made in the next couple of years," said Parker Higgins, spokesman for the internet freedom group Electronic Frontier Foundation. "The last thing we want to do is crystallize current U.S. law in a trade agreement that we would have to renegotiate."
The administration, however, rejected criticism that it is pursuing an unhealthy deal.
"We are working with Congress, stakeholders, and our TPP negotiating partners to reach an outcome that promotes high-paying jobs in innovative American industries and reflects our values, including by seeking strong and balanced copyright protections, as well as advancing access to medicines while incentivizing the development of new, lifesaving drugs," said Carol Guthrie, a spokeswoman for the Office of the U.S. Trade Representative.
The leaked document shows U.S. negotiators pursuing a host of policies that could drive up medical costs by extending drug companies' and other corporations' monopolies on their products beyond the normal 20-year patent term. These provisions include standards to lengthen patent terms, expand the criteria for which countries must grant drug patents, require countries to issue new patents on minor alterations to a drug, and establish barriers on the use of pharmaceutical test data, all of which prevent market competition from generic drugs.
A coalition of five nations consistently offered alternatives to the U.S. language, including New Zealand, Singapore, Canada, Chile and Malaysia. The only language mitigating this effort to drive up drug prices is a vague exemption for HIV, tuberculosis and malaria drugs.
"The obligations of this Chapter do not and should not prevent a Party from taking measures to protect public health by promoting access to medicines for all, in particular concerning cases such as HIV/AIDS, tuberculosis, malaria, [US oppose: chagas] and other epidemics as well as circumstances of extreme urgency or national emergency," the document reads.
Prior WTO agreements have included similar protections, but the U.S. has repeatedly brought political pressure against countries that attempted to grant access to generic AIDS drugs. The U.S. has had several recent disputes with India over the country's decision to issue a $157 generic cancer drug for which Bayer had charged more than $5,000 a month.
"People die from cancer, too," notes Sanjuan. "The public health challenges we see in the countries where we work are much broader than HIV, TB and malaria. Even if this is a sincere effort at a solution, it's a fake solution and won't really work."
The draft's copyright standards would require countries to adopt digital distribution rules similar to those the United States has had in place since the late 1990s. Those rules have come under fire for establishing a host of legal liabilities for normal internet functions. The rules have made tech start-ups targets of costs and legal threats from movie studios and record labels, and created conflicts over simple actions like linking to copyrighted content.
The U.S. has avoided some of the most damaging implications of its broad copyright definitions by relying on a robust set of exemptions, including fair use and other terms that permit using some copyrighted information without paying royalties. But the TPP draft would establish a narrow international standard for fair use, and thwart other types of exemptions. EFF and others have warned against exporting the U.S. copyright criteria without including U.S.-style exemptions.
WikiLeaks, the government transparency organization, released the document on the same day that 151 congressional Democrats sent a letter to President Barack Obama objecting to the "fast-track" process the president hopes to use to approve the TPP deal. Two separate letters from dozens of House Democrats and Republicans objecting to the same process were sent to Obama on Tuesday.
---
https://www.themadeinamericamovement.com/wp-content/uploads/2017/08/Made-in-America-Movement-Logo_340x156.png
0
0
MAM Team
https://www.themadeinamericamovement.com/wp-content/uploads/2017/08/Made-in-America-Movement-Logo_340x156.png
MAM Team
2014-01-22 11:06:27
2017-09-01 18:58:30
WikiLeaks Reveals Secret Obama Deal – #TPP