House Democrats Balk At Efforts By Obama, Boehner On Controversial Pacific Trade Deal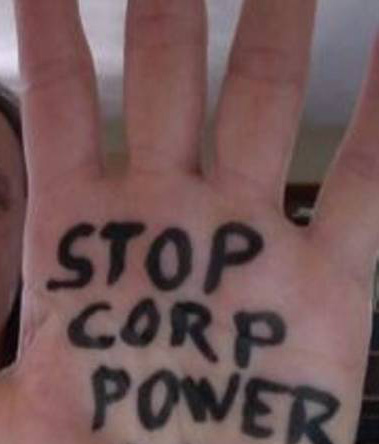 January 9, 2014
WASHINGTON — House Democrats balked Thursday at a bill designed to clear congressional hurdles for President Barack Obama's controversial Trans-Pacific Partnership trade pact. By refusing to put forward a co-sponsor for the legislation, House Democrats have significantly hampered the prospects for the bill's passage.
The legislation, introduced Thursday, would prevent members of Congress from offering amendments to a still-unfinished deal between 12 Pacific nations, and would instead force an up-or-down vote on whatever deal the Obama administration eventually reaches.
The pending trade deal is supported by corporate interest groups, including the U.S. Chamber of Commerce, while organized labor and traditionally liberal public interest groups have consistently voiced concerns over the TPP's potential to undermine important environmental, public health and labor standards.
Late last year, 151 House Democrats 
signed a letter
 opposing the so-called fast track scheme, also known as trade promotion authority. Several House Republicans oppose fast track on the grounds that it excessively empowers the executive branch, but many others, including Speaker John Boehner (R-Ohio), support the proposal.
"Obama wants to pass it; Democrats in the House want to oppose it," said one House Democratic aide, who was granted anonymity due to the sensitivity of the Democratic position. "Republicans are split ideologically, and want to know why they should take one for Obama."
Nevertheless, Boehner said at a Thursday press conference that he cannot pass the bill without Democratic help.
"I've made clear to the president that this can't pass unless there is bipartisan support for it," Boehner said. "And this goes back months, and yet we've seen scant attention to this issue by the administration in terms of encouraging Democrat leaders and Democrat members to stand up and vote for it."
The Obama administration did attempt to drum up Democratic support, according to sources familiar with the effort, particularly with an aggressive effort to win over Rep. Ron Kind (D-Wis.). Kind is co-chair of the New Democrat Coalition, a group traditionally sympathetic to corporate interests, but he also is frequently mentioned as a potential gubernatorial or senatorial candidate in his home state of Wisconsin, where labor unions wield significant political clout. Neither Kind nor any other House Democrat agreed to co-sponsor the fast track bill, which was introduced by Sens. Max Baucus (D-Mont.) and Orrin Hatch (R-Utah) in the Senate.
Kind's office said that there had been discussions with the administration, but no formal request that he sponsor the bill.
The New Democrat Coalition, meanwhile, issued a statement, endorsed by Kind, on the fast track legislation, saying, "We are encouraged by the introduction of a bipartisan, bicameral bill to spur action on Trade Promotion Authority. We look forward to working with our colleagues in considering this bill … Trade Promotion Authority will help the Administration conclude important agreements that will open markets and create jobs."
Many House Democrats are flatly opposed to the TPP and efforts to ease its passage. House Democrats are often more responsive to liberal interest groups than their Senate counterparts, and many members — including some in the Democratic Party leadership — believe that opposing TPP is good for electoral politics in 2014. While supporters of the deal argue it will increase economic growth, similar recent trade deals have undercut some U.S. industries and weakened global labor protections.
"The president has failed to find someone who is willing to introduce the bill. He's got over 200 members to cultivate from, some of whom would like to have his support in the next election. But Democratic members are extremely skeptical of this," Rep. Alan Grayson (D-Fla.) told HuffPost.
"We've tried free trade, and not only has free trade not improved the U.S. economy, it's gutted manufacturing and driven down our labor standards," he added, citing NAFTA as a prime example.
"We expect to have a robust conversation on the Hill about how trade agreements should be negotiated and the role of Congress in that process," U.S. Trade Representative Michael Froman told HuffPost. "We're eager to engage directly with members of the Finance and Ways and Means Committees and with all of Congress to pass Trade Promotion Authority legislation that has broad, bipartisan support."
The precise terms of the deal remain secret from the public, and the dozen countries involved in the talks have yet to reach a formal agreement. The Obama administration has categorized the negotiation text as a classified document. Congressional staffers have complained about being denied access to the U.S. position.
This fall, WikiLeaks 
unveiled
 a draft of the deal's intellectual property chapter, prompting outcries from global health experts and Internet freedom groups, which warned that the language on patents, copyrights and other intellectual property could increase the cost of medicine and curb free speech on the web.
Progressive groups came out strongly against the trade promotion authority, suggesting that approving it and the underlying trade deal would undercut efforts to curtail income inequality.
"The Trans-Pacific Partnership would be an unmitigated disaster for everything from the environment to Internet freedom and working families," said Charles Chamberlain, the executive director of Democracy For America, a grassroots progressive organization, which intends to make trade an election-year issue.
"Members of Congress must be able to work to ensure that any proposed trade agreement is a fair deal for all Americans, not just the rich and powerful," Chamberlain added in a statement. "Let's be clear: A vote for fast track authority on the TPP is a vote for a deal that will hurt hardworking Americans and haunt every single member of Congress, Republican or Democrat, who votes for it."
This article has been updated with a statement from the New Democrat Coalition.
---
https://www.themadeinamericamovement.com/wp-content/uploads/2017/08/Made-in-America-Movement-Logo_340x156.png
0
0
MAM Team
https://www.themadeinamericamovement.com/wp-content/uploads/2017/08/Made-in-America-Movement-Logo_340x156.png
MAM Team
2014-01-22 11:11:27
2014-01-22 11:11:27
House Democrats Balk At Efforts By Obama, Boehner On Controversial Pacific Trade Deal