Buy America Laws Raise Hurdles in European Talks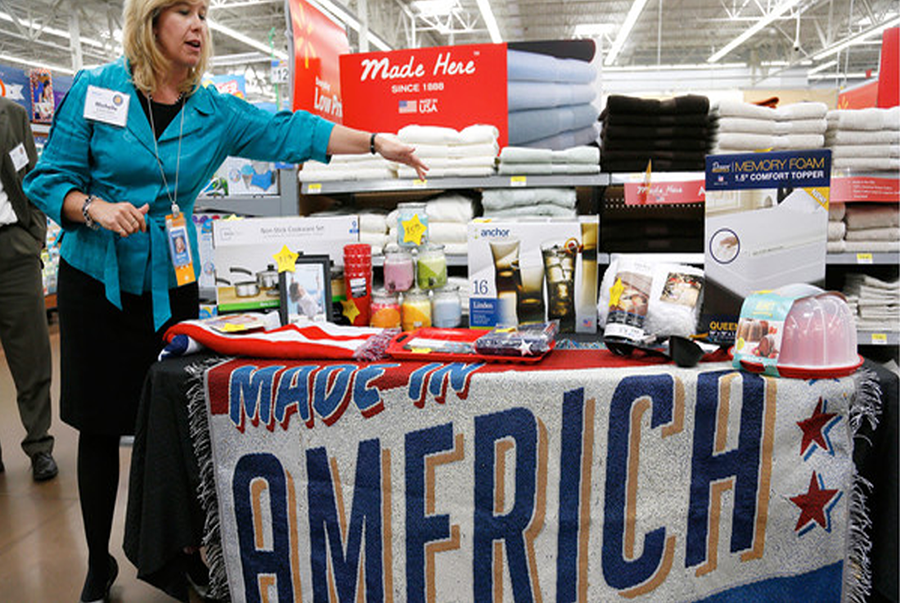 Ron Young, a veteran Maryland legislator, says it was a "YouTube thing" that inspired him to push for the "buy America bill" enacted this year by his state.
The 
ABC news clip 
uploaded on to the video platform featured a Montana homebuilder whose secretary spent a year calling all over the country to find US-manufactured supplies. The effort was successful – including a last-minute scramble to find American-made "j bolts" – and the house only cost 1 per cent more than usual, Mr Young recounts.
"My thought was: what faster way to create jobs here, and bring jobs back, than if we made products in America again," says Mr Young, 72, speaking from his district office in downtown Frederick, an hour's drive northwest of Washington.

General government procurement accounts for more than 10 per cent of economic output in the US, according to the OECD, the Paris based group of countries that tries to promote growth. So a proliferation of Buy America bills – similar to the one supported by Mr Young, which requires Maryland to choose domestically produced products over foreign ones where possible – are barriers that European officials would like to see removed in trade talks, due to begin next month.

"What we are trying to establish in these negotiations is free trade – we're not going to be able to do that everywhere but that is the general objective – and that means not discriminating between European goods or services and their American counterparts," says an EU official in Washington. "This is an issue for us because in Europe we have used procurement as an instrument to open up trade between member states, and in doing that we haven't discriminated against foreigners."

According to the National Foreign Trade Council (NFTC), a US business lobby that tracks state-level Buy America legislation, there has been a fourfold increase in such measures this year, from five bills introduced in 2012 to more than 20 in 2013. New Buy America measures were passed in Ohio last year. And this year, aside from Maryland, similar bills have come close to being approved in other states and may move forward next year. The state Senate in Maine passed its own version of Buy America this month, while Texas last month approved a bill applicable to water projects.

The flurry of Buy America bills presents a dilemma for the Obama administration in the trade talks. On one hand, US trade negotiations could use them to seek a carve-out for US procurement in retaliation for exemptions sought by the EU, such as France's demand to protect its film industry. On the other hand, it could put the US on the defensive, making it harder for Washington to argue for more liberalisation in Europe, not just on procurement but other areas such as data privacy and agriculture.

Typically, it is the US trade representative's job to ratchet up support among state governments to agree to trade deals but it is unclear whether that will be successful. Many trade unions, which are a critical component of the political base for Barack Obama's Democratic party, support Buy America legislation at both the federal and the state level. They are already sceptical of trade deals and their opposition might flare up if there were an aggressive attempt to open up procurement, posing a problem for any deal to be approved on Capitol Hill.
You have to be very careful to balance those good intentions [to promote domestic suppliers] with what might be the negative impact on your trade with other countries.  

– Bob Walker, Maryland's deputy secretary of business and economic development

US trade negotiators have little power, other than persuasion, to try to force change at the state level, given states' constitutional rights to manage their own purse strings. And the Obama administration will have to make its own decision on whether to relax federal procurement restrictions in areas such as transport infrastructure.

US business groups are mounting their own powerful campaign against Buy America, arguing that state level efforts could limit the scope of trade talks and stop American companies competing for government contracts in Europe. "If 'Buy America' bills continue to proliferate, the Europeans will say – 'now wait a minute, we're not going to give you Bavaria unless you give us Ohio'," says Dan O'Flaherty, vice-president at the NFTC.
Many state economic development officials fear that Buy America bills might hurt their exporters as they clamour for procurement business abroad. That includes Maryland, whose Democratic governor Martin O'Malley, who signed the bill into law, was at this month's Paris Air Show promoting Maryland-based businesses, particularly in the defence sector.
Bob Walker, Maryland's deputy secretary of business and economic development, says: "My personal view is you have to be very careful to balance those good intentions [to promote domestic suppliers] with what might be the negative impact on your trade with other countries."
Back in Frederick, Mr Young's biggest worry is not that the Maryland legislation could harm US-EU trade talks but that it needs to be tougher, citing caveats added to the final version of the bill. For instance, foreign products can be bought by the state if they are less expensive, of better quality, or more widely available than US equivalents.
Mr Young is defiant about ensuring that the bill survives as Brussels and Washington begin their negotiations. "A huge amount of countries around the world have protectionist stuff to stop us from competing," Mr Young says. "Our biggest threat is not Europe but I do think we need balance."
---
https://www.themadeinamericamovement.com/wp-content/uploads/2017/08/Made-in-America-Movement-Logo_340x156.png
0
0
MAM Team
https://www.themadeinamericamovement.com/wp-content/uploads/2017/08/Made-in-America-Movement-Logo_340x156.png
MAM Team
2013-07-04 11:52:07
2013-07-04 11:52:07
Buy America Laws Raise Hurdles in European Talks