Can the Future of Tech Truly Be Made in America?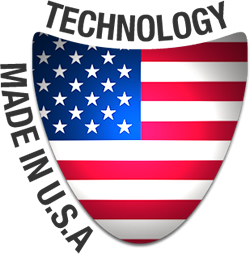 The sheer amount of jobs that were lost during the Great Recession is nothing short of breathtaking. Nearly 8 million jobs were lost, and the sad reality is that a lot of those may never come back. That sparked a conversation about how to create jobs in one of the most promising growth sectors we have left: tech.
President Obama hosted a dinner in Silicon Valley back in 2011 for exactly that reason, dining with a who's who of the tech elite. The combined value of all the major tech giants in attendance — including Apple, Google, Facebook, Oracle, Netflix, Yahoo!, Cisco Systems, and others — was nearly $1 trillion.
It's hard to say whether or not that supper directly yielded any meaningful results in terms of domestic job creation. It has, however, contributed to a broader renewed interest in bringing jobs back from overseas among tech heavyweights looking to earn some political goodwill, even as they carefully balance the cost-minimizing demands of investors.
Can the future of tech truly be made in America?
The Mac maker
Apple in particular has taken a majority of the criticism, largely due to its increasing scope of influence on the global economy. The Mac maker outsourced production to overseas manufacturing partners in the late '90s under the direction of Tim Cook, who joined the company in 1998 as Apple flirted with bankruptcy and every dollar counted.
Steve Jobs made it clear that "those jobs aren't coming back" because the U.S. has a smaller supply of mid-level industrial engineers relative to countries like China. That was then, but Tim Cook has since become CEO. Cook differs from his predecessor in many ways, including his willingness to bring some jobs back. The new Mac Pro, for example, will be assembled in the U.S.
Apple's new marketing campaign that focuses on its brand also emphasizes its "Designed by Apple in California" signature. During his tax grilling, Cook reiterated numerous times how proud he was that 95% of Apple's research and development takes place stateside, despite scrutiny over the IP rights that Apple shares with its Irish subsidiary.
The search giant
Google has also made similarly patriotic pushes. The search giant was originally planning to launch a Nexus Q streaming set-top box last year that was proudly manufactured in the U.S. The Nexus Q would be doomed, largely due to its high price and limited functionality, and Google discontinued it before retail launch. The domestic assembly inevitably added to the Nexus Q's costs.
More recently, Google is about to launch its highly anticipated Moto X — its "iPhone killer," as it were. The new device may launch as early as next month on Verizon Wireless. In preparation, Big G launched a new ad campaign — on July 4th weekend, no less — that proudly describes the device as "Designed by you. Assembled in the USA."
The company calls it the "first smartphone designed, engineered and assembled in the USA," despite the fact that there are more than 130 million smartphones in use right now in the U.S. Every single unit will be assembled in Fort Worth, Texas, and the relatively closer proximity to Motorola's design and engineering teams in Illinois and California will facilitate faster design cycles and a leaner supply chain. The patriotic brownie points don't hurt either.
The software bellwether
Microsoft hasn't been overly concerned with the domestic assembly debate, though, seeing as how its forte has historically always been software. The company has never really had much meaningful presence in China with either customers (due to piracy) or suppliers.
That might change soon, though, as Microsoft increasingly looks to create its own first-party devices in the pursuit of becoming a devices-and-services company. Its Surface tablets are currently assembled by Taiwanese contract manufacturer Pegatron. Foxconn builds the Xbox 360. Pegatron and Foxconn are Apple's two main manufacturers also.
At what cost?
It also depends on the definition of "Assembled in the USA." In order for a company to earn that mark, the Federal Trade Commission requires:
A product that includes foreign components may be called "Assembled in USA" without qualification when its principal assembly takes place in the U.S. and the assembly is substantial. For the "assembly" claim to be valid, the product's last "substantial transformation" also should have occurred in the U.S. That's why a "screwdriver" assembly in the U.S. of foreign components into a final product at the end of the manufacturing process doesn't usually qualify for the "Assembled in USA" claim.
The "foreign components" part is particularly notable, because the supply chain for all the ingredients that go into your favorite gadgets will likely always be abroad, mostly in Asia. Many of the other crucial aspects of a product, such as design, packaging, engineering, and marketing, usually do take place in the U.S. The final stage of assembly may start to take place domestically more often, but it's simply not feasible for all parts of the process to take place here in the U.S.
The tech giants can bring some of these jobs back home to bolster the domestic economy in the name of patriotism, but they can't bring them all back. It would just cost too much.
---
https://www.themadeinamericamovement.com/wp-content/uploads/2017/08/Made-in-America-Movement-Logo_340x156.png
0
0
MAM Team
https://www.themadeinamericamovement.com/wp-content/uploads/2017/08/Made-in-America-Movement-Logo_340x156.png
MAM Team
2013-07-16 11:46:10
2020-09-18 11:07:04
Can the Future of Tech Truly Be Made in America?