Getting the word out about manufacturing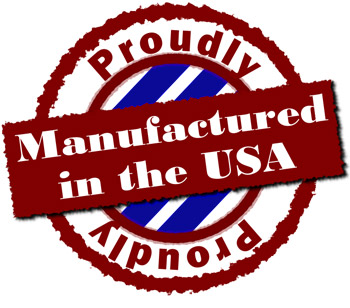 Reposted from the New Hampshire Business Review
Forum focuses the economic, educational need to focus on advanced manufacturing.
If a workforce of highly skilled, well-paid advanced manufacturing employees and a robust state economy are the goals, partnerships involving education, industry and government are the ways to achieve them.

That was the consensus at a recent NH Works workforce development forum at New Hampshire Technical Institute in Concord. Staff from the Office of Workforce Opportunity and the New Hampshire Department of Employment Security joined representatives from vocational rehabilitation, adult education, veterans support and other state agencies for the daylong event.

During a forum led by Ross Gittell, chancellor of the Community College System of New Hampshire and an economist, advanced manufacturing was the topic of choice.
According to economist Dennis Delay of the New Hampshire Center for Public Policy Studies, the economic impact of smart manufacturing and high technology is five times that of one of tourism in New Hampshire. New Hampshire manufacturing took a debilitating hit decades ago, he said, but the sector has since undergone a major transformation. Delay said a 2011 study shows the industry has turned to higher-paying and higher tech markets like computers, electronics,
defense
and medical.
And now, said Gittell, "Employment is stabilizing and growth opportunities for manufacturers are adding up. This presents an exciting opportunity."
Poised for growth, manufacturers need more technically skilled workers, and under a Department of Labor grant, CCSNH has partnered with businesses and state agencies to form the Advanced Manufacturing Partnerships in Education initiative.
"It takes a partnership approach between state, education and industry to build the workforce and create well-paying jobs," Gittell said. Under the grant, "we met with manufacturers and asked them what they needed. We've been hard at work at all our colleges to build an advanced manufacturing curriculum with a focus on specialized industry sector training." With e-learning, hybrid and common core courses, CCSNH is building stronger and higher capacity training programs, he said.
Curricula were designed with the guidance of more than 100 business and industry partners, and the consortium aims to touch thousands of students and add as many jobs in the state, he said.
All told, numbers from a 2011 Smart Manufacturing High Technology study by the Center for Public Policy Studies show that, if the initiative reaches its full potential, it could have a positive economic impact measured in the billions of dollars in New Hampshire alone.
"We are well-positioned for success," Gittell said
'Vision and direction'
Key to that success is the partnership the colleges and business leaders share with agencies like DRED, OWO, NHES and NH Works, which support both businesses and job-seekers by helping to them with training opportunities, he said.
While large "anchor" industry partners are essential to the advanced manufacturing initiative, Gittell said, 96 percent of businesses in New Hampshire are small businesses. That means options like the Job Training Fund can give high-tech companies a boost as they work with current and prospective employees to update skills.
Aid is also available through the Workforce Investment Act, an employment and training program funded by the U.S. Labor Department to help dislocated workers and other eligible adults and to help companies find skilled workers.
"To sustain ourselves, we need vision and direction, partnerships and skill-set development," said Department or Resources and Economic Development Commissioner Jeff Rose. "Aligning education and training programs to industry needs is very important. We do have the vision of how we want the workforce to look, based on industry need, and state agencies are looking forward to working with you."
State Sen. Molly Kelly, D-Keene, called growing the economy through advanced manufacturing "one of her favorite subjects."
"What I see is not the kind of memory I had of manufacturing," she said. "These places are incredible. The precision is fascinating; the things we're making are works of art. Our workers are very good – and they are making very good livings. But I don't think that is the common perception."
For example, she said, many people aren't aware of the need for science, technology, engineering and math-skilled employees, and they are shocked to see the clean, high-tech environments in which those employees work. She herself was surprised when, in 2008 as the nation's economy reeled, New Hampshire manufacturers were telling her, "We have jobs. We don't have skilled workers."
That's the focus of the state Advanced Manufacturing Education Advisory Council, she said. "We step outside of our silos. Educators know education and manufacturers know what they need to grow."
This article appears in the July 12 2013 issue of New Hampshire Business Review
---
https://www.themadeinamericamovement.com/wp-content/uploads/2017/08/Made-in-America-Movement-Logo_340x156.png
0
0
MAM Team
https://www.themadeinamericamovement.com/wp-content/uploads/2017/08/Made-in-America-Movement-Logo_340x156.png
MAM Team
2013-07-14 11:46:38
2014-11-10 13:07:43
Getting the word out about manufacturing