Manufacturers Report Saving Millions by Reshoring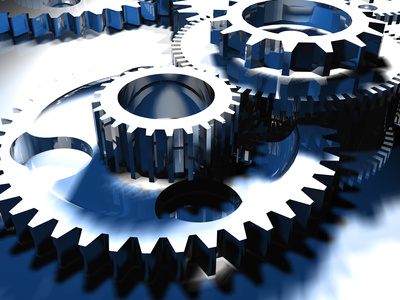 Oct 4, 2012
---
After decades of relying on global manufacturing sourcing, many U.S. manufacturing firms are taking a closer look at reshoring – a term referring to manufacturing that was previously done in foreign countries and has been moved back to America. According to an analysis by 
Acorn Systems
, provider cost management services, 28 percent of its current manufacturing customers have saved an average of $23 million in annual costs through domestic sourcing.
The company's analysis shows that a major driver of the reshoring trend is the manufacturers' customers themselves. One specialty retailer evaluated all its product categories and analyzed domestic versus import sourcing and then rationalized for lowest cost sources. For many low dollar items, U.S. sourcing is more cost-effective when the total picture of all costs is included.
Low-cost labor's connection to the "cheapest price" for an end product is getting less play, according to Acorn. U.S. manufacturing and retail companies are now giving more attention to attaining the "lowest total price" or "net landed costs" to avoid the sting of rising wages for Chinese workers and a strengthening Chinese currency.
According to a recent report from The Hackett Group, the most important decision-driver in the sourcing strategy for manufacturing firms is net landed costs, which incorporates components historically overlooked, such as raw material costs, manufacturing costs, transportation and logistics, inventory carrying costs, taxes, duties, etc.
Other factors cited when considering the option to reshore include:
Product quality
 – For manufacturers, quality is always top of mind. Justin Rose, a principal with the Boston Consulting Group says, "You never know what's being sourced from local suppliers and if it's up to quality standards." Rose also points out that extra-long supply chains add uncertainty to the shipping and distribution process, causing manufacturers to hold more inventory to ensure that retailers can be kept stocked.
Shorter product life expectancy and faster time-to-market:The life expectancy of products is shrinking so it is important for manufacturing firms to provide high-quality products as quickly as possible to stay ahead of the competition. A recent survey by Mitch Free, CEO and founder of MFG.com, indicated that locating production near a company's engineering/marketing teams provides crucial collaboration for innovation and quicker time-to-market.

Nationalism/political pressure: According to a recent survey by Massachusetts Institute of Technology (MIT) engineering professor, Dr. David Simchi-Levi, 21 percent of manufacturers listed "pressure to increase jobs" as a factor in reshoring. Dr. Simchi-Levi reported that survey respondents "appear to feel both political and market heat to show that they make products in the U.S."

"We are certainly addressing the topic of reshoring with our current U.S. manufacturing customers," said Leland Putterman, CEO, Acorn Systems. "A growing number can see that, from a pure financial perspective, reshoring is the best business decision for them."

President Barack Obama recently announced plans for new tax proposals that would reward companies for creating jobs in the U.S. and possibly eliminate tax advantages for moving them overseas. High-profile manufacturers such as Caterpillar, GE and Ford have already announced plans to reshore some products to the U.S.

---
https://www.themadeinamericamovement.com/wp-content/uploads/2017/08/Made-in-America-Movement-Logo_340x156.png
0
0
MAM Team
https://www.themadeinamericamovement.com/wp-content/uploads/2017/08/Made-in-America-Movement-Logo_340x156.png
MAM Team
2012-10-07 11:55:47
2012-10-07 11:55:47
Manufacturers Report Saving Millions by Reshoring