Veterans Benefits Bill Blocked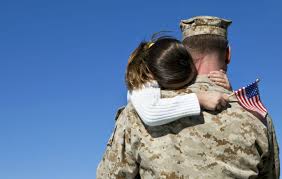 Senate Republicans derailed efforts to move forward with a $21 billion bill to enhance health care, education and job benefits for veterans.
Republicans stopped the veterans bill from moving on a procedural vote, which needed 60 votes. The final tally was 56-41.
Republicans and Democrats normally agree on the need to enhance benefits for the nation's 22 million veterans and their families, but Republican senators wanted to lower the amount of spending in the bill.  The GOP senators also wanted to include a measure that would have imposed new sanctions against Iran, which President Obama has warned against doing at this time.  Senate Majority Leader Harry Reid blocked the amendments from being considered.
"Shame on the Republicans for bringing base politics into a bill to help the veterans," Reid said on the Senate floor Thursday morning.
The bill would have improved benefits for veterans, including better health care and dental services provided by the VA.  It also would have guaranteed post-9/11 veterans access to in-state tuition rates at public colleges and universities in any state.
---
SOURCE:  ABC News
0
0
MAM Team
https://www.themadeinamericamovement.com/wp-content/uploads/2017/08/Made-in-America-Movement-Logo_340x156.png
MAM Team
2014-03-01 11:50:31
2014-03-01 11:50:31
Veterans Benefits Bill Blocked