Give American This Season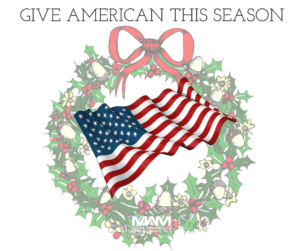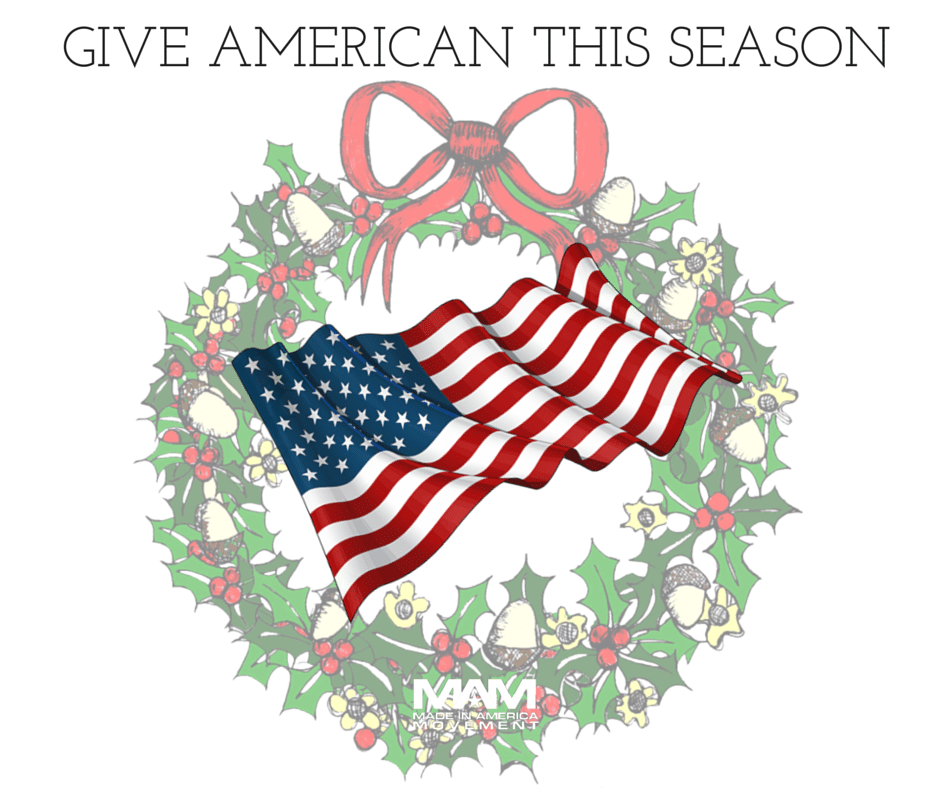 It's time for America's annual holiday study of contrasts.
First comes Thanksgiving, a heritage slightly scarred by glitzy parades, football, turkey fryer incidents, and overeating, but still imbued with volunteerism, thankfulness, and family.
Then comes Black Friday.
You know the drill: On this day, hordes of deal seekers burn through most of the karmic goodwill the country generated the day before by jamming into big-box stores pre-dawn to brawl over imported, half-price electronics and children's toys. Watching videos of these grim melees is quickly becoming a holiday tradition itself. (Oh, and thanks, Wal-Mart, for getting the party started a day early this year.)
Black Friday is to conscious consumerism as the Kardashian clan is to cable television — something we have to work around because it just isn't going away.
How do we do that?
Change the channel, and Give American This Season.
Some consumers and lots of American artisans and stores have already caught on. Polling confirms that, if given the choice, shoppers will go the extra mile to buy American. And the proliferation of Made in USA-themed ads bears that out. So it's hardly surprising that retailers will put a little work in to give them that option. But with so much false advertising out there, Giving American on Black Friday is no easy feat.
First, let's separate the pretenders from the real deal.
Walmart wants you to believe that it's a friend of American makers, and to earn your trust it has pledged to spend $250 billion on domestic procurement over the next few years. But its close association with the flight of U.S. manufacturing jobs to Asia through its appetite for cheap, imported goods makes that promise hollow; the company has been less than forthright in acknowledging that a huge share of that procurement will come in the form of grocery and garden products that are mostly American-made already; and it is careful not to mention the level of imports in its product mix continues to rise.
Shinola, on the other hand, is the real deal. It's organizing Makers Monday, which showcases quality Made in America products. Shinola manufactures watches and other goods in the city of Detroit, and has been adding jobs there recently. The company is emblematic of the "we can do it" spirit that has always characterized American makers, even as the Walmarts of the world tried hard to close out that economic era.
There is plenty to like about American makers, large and small, and they are definitely part of our future. Elon Musk is building a new electric vehicle battery factory in Nevada, putting 6,500 people to work. Shinola is adding a dozen more workers in Detroit. And all over our nation, manufacturing is producing a significant economic multiplier effect. Sourcing production domestically drives R&D, which leads to new industries and new markets. And despite the effects of globalization and automation, it's a sector that can provide a living wage to millions of middle-skill Americans.
I know American-made options aren't always available and sometimes take effort to find, particularly on days of mayhem like Black Friday. I just hope that you will do what you can — on Black Friday, Small Business Saturday, Cyber Monday, Maker Monday, and every day in-between — to seek them out.
By making sure there are at least a few American-made items on your holiday gift list, you'll put a smile on the face of the recipient, and somewhere out there, you'll also contribute to the smiles on the faces of a few hard-working Americans who made that gift for you.
---
ABOUT THE AUTHOR:
Scott N. Paul is President of the Alliance for American Manufacturing (AAM), a partnership established in 2007 by some of America's leading manufacturers and the United Steelworkers union. Mr. Paul and AAM have worked to make American manufacturing a top-of-mind issue for voters and our national leaders through effective advocacy, innovative research, and a savvy public relations strategy.
AAM has hosted nearly forty "Keep It Made in America" town hall meetings and a presidential candidates' forum on manufacturing. Its reports on China's currency and environmental policies, Buy America laws, clean energy manufacturing, and infrastructure investment have shaped national public policy debates. The AAM book Manufacturing a Better Future for America (2009) and its 2010 Manufacturing Plan have provided the framework for several key industrial sector, procurement, and trade policies offered by Democratic and Republican manufacturing advocates in Congress, as well as the Administration.
Source: Huffington Post
https://www.themadeinamericamovement.com/wp-content/uploads/2017/08/Made-in-America-Movement-Logo_340x156.png
0
0
The Made in America Movement Team
https://www.themadeinamericamovement.com/wp-content/uploads/2017/08/Made-in-America-Movement-Logo_340x156.png
The Made in America Movement Team
2014-12-01 08:45:16
2014-12-01 08:45:16
Give American This Season