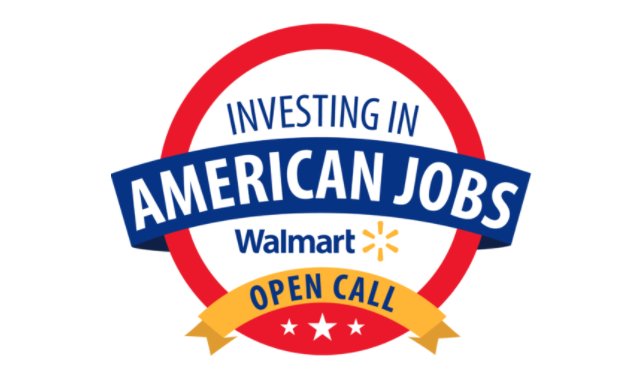 Walmart Open Call for Made in USA Products
What:            Walmart Open Call for US Products
Where:          Bentonville, AR
When:            June 28, 2017
Who:              Companies that want to sell U.S. products to Walmart
Why:
For Walmart: To meet its commitment to purchase an additional $250 billion in U.S. products through 2023.
For companies: Business takes a willing buyer and a willing seller. Walmart is a willing buyer.
How to:
Apply: Companies can apply at www.walmart-jump.com.
Pick the right products to reshore: The Reshoring Initiative free online TCO Estimator to help companies quantify the hidden costs of offshoring.
The U.S. has made good progress bringing jobs back since 2010, with reshoring and FDI (Foreign Direct Investment) announcements by thousands of companies totaling over 300,000 manufacturing jobs. These jobs represent over 30% of the 939,000 manufacturing jobs added from the low of February 2010 until March 2017. Harry Moser, President of the Reshoring Initiative, commented: The Walmart $250 billion commitment is making them the largest driver of reshoring. The Reshoring Initiative is delighted to help Walmart reach this goal by helping suppliers produce more here.  Any company needing help analyzing feasibility is encouraged to use the free TCO Estimator. Email info@reshorenow.org for help.
Tools for better decisions
The Reshoring Initiative offers many tools and resources to help companies make supply chain sourcing decisions. The Reshoring Initiative Total Cost of Ownership (TCO) Estimator is the best-known publically available tool for this purpose. It uses advanced metrics that allow users to easily determine the total cost of offshoring by accounting for and understanding the relevant offshoring costs, which include inventory carrying costs, shipping expenses, intellectual property risks and more. www.reshorenow.org
About the Reshoring Initiative
A 50-year manufacturing industry veteran and retired President of GF AgieCharmilles, Harry Moser founded the Reshoring Initiative to move lost jobs back to the U.S.  For his efforts with the Reshoring Initiative, he was named to the Industry Week magazine Manufacturing Hall of Fame in 2010. Additional information on the Reshoring Initiative is available at www.reshorenow.org. The many Reshoring Initiative sponsoring associations and companies are also acknowledged on the site.
Connect with The Reshoring Initiative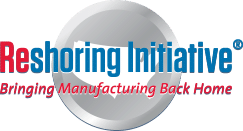 ---
Did you know that buying Made in USA has a bigger impact than you know? Click here for the top 4 reasons. 
https://www.themadeinamericamovement.com/wp-content/uploads/2017/04/04-20-17-wALMART-OPEN-CALL.jpg
384
641
The Made in America Movement Team
https://www.themadeinamericamovement.com/wp-content/uploads/2017/08/Made-in-America-Movement-Logo_340x156.png
The Made in America Movement Team
2017-04-21 06:32:25
2017-09-05 14:19:39
Walmart Open Call for Made in USA Products