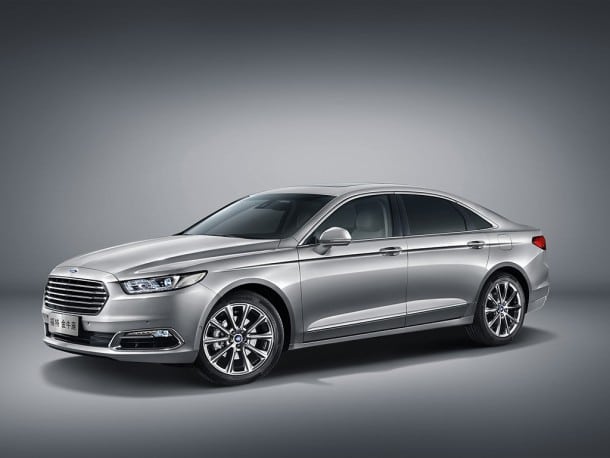 The Ford Taurus, once the flagship in Ford's range, apparently has fallen on hard times.
Sales for the Ford Taurus are down 28 percent through July, it hasn't done much to outrun its perception as a perennial fleet queen and police fleet buyers are picking the Explorer-based Interceptor over the sedan. Automotive News details the fall and rise and fall again of the Ford Taurus (thanks mostly to former Ford CEO Alan Mulally) and throws in a little tidbit in the middle:
If sales keep falling, analysts speculate Ford Taurus could eliminate U.S. production of it and… import the small volume it needs here from China…
Oh boy. 
It's clear that a decision will have to be made about the Ford Taurus soon. The current Ford Taurus was last redesigned in 2009 and slightly updated in 2012. In April, a redesign of the Ford Taurus was, but only in China.
Sales of the full-size Ford Taurus peaked only a couple years ago, but the Taurus is on pace to sell 45,000 cars this year — including police cars — it's lowest total ever.
In fact, the move to a full-size sedan — something Mulally pressed for early on in his tenure — may be what is killing the Ford Taurus. By comparison, the Ford Fusion outsells the Taurus nearly four to one and is about $5,000 less for roughly the same car.
All that may be contributing to the tough time the Ford Taurus is having in the States, and there's always the Lincoln Continental right around the corner too.
So could the Taurus be Ford's first import from China?
https://www.themadeinamericamovement.com/wp-content/uploads/2015/08/08-17-15-Truth-about-cars-New-Ford-Taurus.jpg
458
610
The Made in America Movement Team
https://www.themadeinamericamovement.com/wp-content/uploads/2017/08/Made-in-America-Movement-Logo_340x156.png
The Made in America Movement Team
2015-08-19 13:48:02
2015-08-19 10:50:38
Could the Ford Taurus be Imported From China?