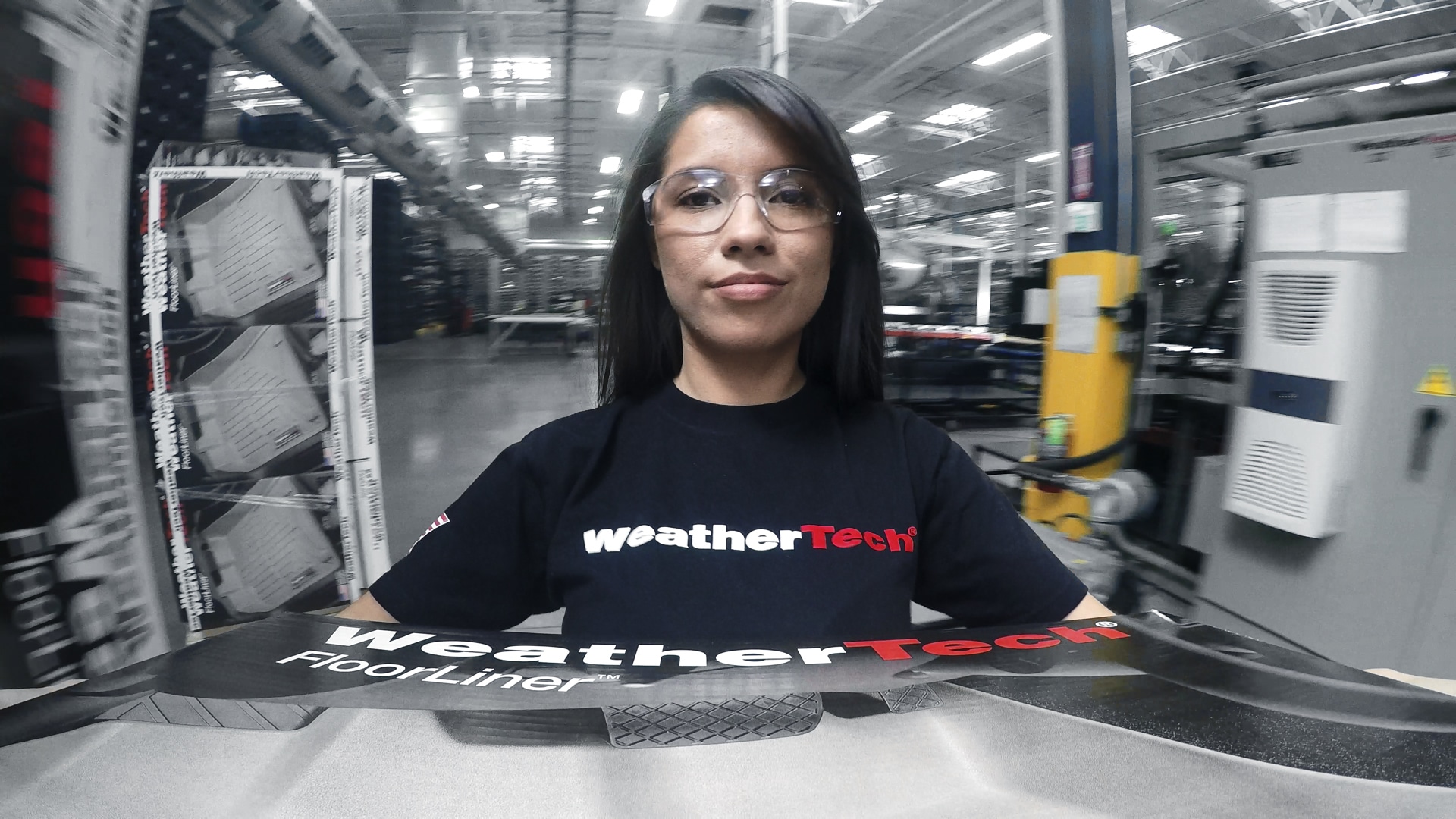 Why a Small Company Like WeatherTech Keeps Coming Back to the Super Bowl
Everyone's favorite big-spending automotive floor-mat manufacturer, WeatherTech
, is back for its third straight Super Bowl—and will run the 30-second spot below in the first half of the game, after throwing down a challenge to two different directors.
The Bolingbrook, Ill. based company and its agency, Pinnacle Advertising, approached Sean Thonson of Supply & Demand and Paul Dektor of The Joinery and asked them for treatments of an idea that extended WeatherTech's vision and philosophy. The company liked both treatments so much that it not only produced both spots—it had each director shoot versions of both spots, resulting in four spots total.
"All four spots were worthy of making it on the air, and we will use them throughout the year, but one caught the interest of our groups as they connected with the message and feel of the 'Resources' spot," David MacNeil, founder and CEO of WeatherTech, said in a statement.
"We see our employees as our single most valuable resource," MacNeil said. "The facilities and investment in modern machinery are to highlight the skill, commitment, and talent of our associates to design, engineer and manufacture the best automotive accessories in the world right here in America. I think the 'Resources' spot tells that story."
The "Resources" spot focuses on the value of producing automotive accessories locally and the impact that has on its employees. As in past spots, this one features all real WeatherTech
employees and highlights the company's advanced manufacturing facilities.
MacNeil said the relatively small company's hefty investment in the Super Bowl has been paying off.
"We have witnessed a measured increase in WeatherTech brand recognition that has contributed to increased phone and Internet traffic helping us to another year of double-digit sales growth," he said. "Buying time on the Super Bowl broadcast remains a very substantial investment for our 1,100-employee company. The demographic cross-section fits our marketing strategy, and reaching over 112 million viewers who are just as interested in the commercial content of the broadcast as they are in the outcome of the game helps to make the investment justifiable."
WeatherTech has used a patriotic theme in all three of its Super Bowl ads. Its first one, "Can't Do That" in 2014, looked at the challenges of making products and creating manufacturing jobs in America. The "America at Work" spot in last year's game celebrated the company's U.S. manufacturing base and its marketing and shipping of "Made in America" auto accessories around the globe.
SOURCE: ADWEEK
https://www.themadeinamericamovement.com/wp-content/uploads/2015/02/02-06-15-Forbes-WeatherTec.jpg
1080
1920
The Made in America Movement Team
https://www.themadeinamericamovement.com/wp-content/uploads/2017/08/Made-in-America-Movement-Logo_340x156.png
The Made in America Movement Team
2016-02-05 16:48:00
2019-02-20 16:45:29
Why a Small Company Like WeatherTech Keeps Coming Back to the Super Bowl