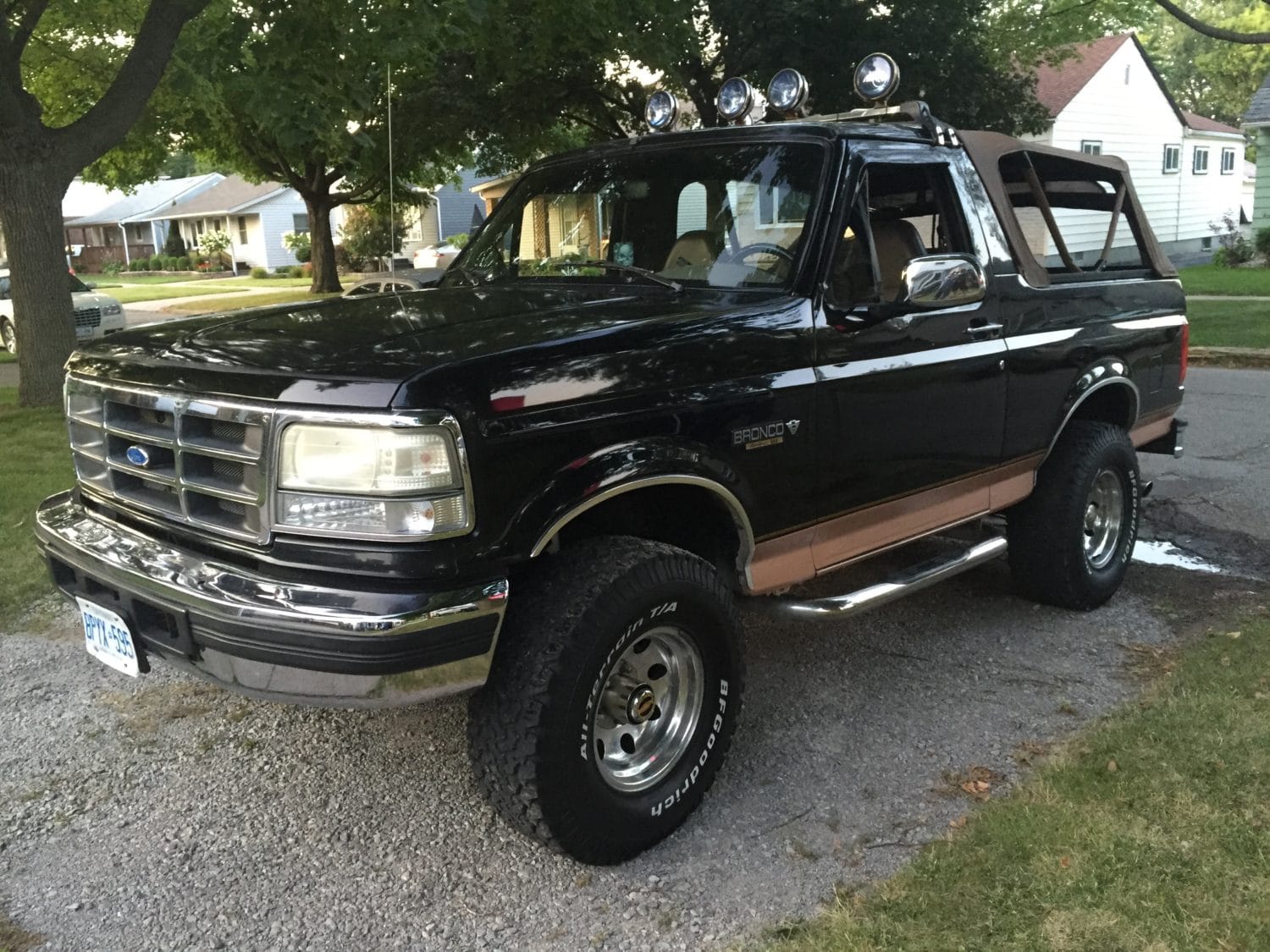 Ford Is Bringing Back the Bronco — and Jobs — to Michigan
Two old names are getting a new lease on life. Ford Motor said Tuesday morning it would return the once wildly popular Bronco SUV to its line-up, along with a new version of the Ranger pickup truck.
Both models will go into the Michigan Assembly Plant in the Detroit suburb of Wayne that was going to be idled by Ford's decision to move its small car production to Mexico.
The news was revealed at the North American International Auto Show in Detroit.
President-elect Donald Trump praised the move, also hailing word that Ford's cross-town rival Fiat Chrysler Automobiles would invest over $1 billion to boost U.S. production.
However, both announcements were actually part of plans made well prior to the November election. When Ford announced last April that it would relocate assembly of the compact Focus and C-Max models to Mexico, it also revealed that it would replace those slow-selling models with two then-unspecified trucks in the Wayne, Michigan plant.
SUVs Are Back in Fashion
Today's announcement simply confirms what had been widely expected in automotive circles, that both the Bronco and Ranger would be those two models.
"We've heard our customers loud and clear," said Joe Hinrichs, Ford's President of the Americas. They want a new generation of vehicles that are incredibly capable yet fun to drive."
Out of production since 1996, the Bronco will return to showrooms in 2020. It is expected to share the same platform as the Ford Ranger pickup, which went out of production in the U.S. in 2011. The Ranger will return in 2019. It will be based on a completely redesigned version of the midsize truck already in production in Thailand and several other overseas Ford plants.
Like its rivals, Ford has been struggling to adjust product and manufacturing plans to reflect a dramatic shift in the American market. Passenger car sales have been plunging while SUVs, crossovers and other light trucks have rapidly gained ground, accounting for nearly two-thirds of U.S. new vehicle sales in recent months.
Fiat Chrysler has also been adjusting production, but while Ford will go ahead with plans to shift Focus to Mexico, the smaller maker recently halted production of its two small, American-made cars, the Chrysler 200 and Dodge Dart. It now is converting plants in Michigan and Illinois to handle expanded truck demand.
Trump's Economic Impact
At an event last week, Ford CEO Mark Fields said he was upbeat about incoming President Trump's commitment to the economy — a shift following the executive's criticism of Trump's call for a 35 percent tariff on Mexican imports last year. Fields had warned such a move would have a serious impact on the economy.
Automotive executives and planners from around the world are trying to assess their product and manufacturing plans ahead of the new president's inauguration later this month.
"I want to wait" to see what policies Trump will actually put in place," said Dieter Zetsche, the CEO of Daimler AG, during a media roundtable at the Detroit Auto Show. He said "what-if" speculation "doesn't lead anywhere." But Zetsche also said Daimler and its Mercedes-Benz brand would "have to adjust" to any new rules put in place by the Trump administration.
Honda officials at the show said they're also waiting to see what will happen, though they noted that 96 percent of the vehicles they sold in the U.S. last year were assembled in their dozen American plants. The concern, said John Mendel, Honda's top American executive, is what any new import barriers might mean for future growth.
The maker's American factories are already running at capacity and, considering its ongoing growth, it has to consider how to meet future demand. But, Mendel said, "It doesn't make sense to build another plant here if we have excess capacity elsewhere in the world," unless U.S. growth can justify adding another plant here.
SOURCE: NBC News
https://www.themadeinamericamovement.com/wp-content/uploads/2017/01/car-ford-bronco-4x4-rugged-black-car-free-photos-free-images-royalty-free-e1484075668490.jpg
1125
1500
The Made in America Movement Team
https://www.themadeinamericamovement.com/wp-content/uploads/2017/08/Made-in-America-Movement-Logo_340x156.png
The Made in America Movement Team
2017-01-10 14:15:42
2017-01-10 14:15:42
Ford Is Bringing Back the Bronco — and Jobs — to Michigan