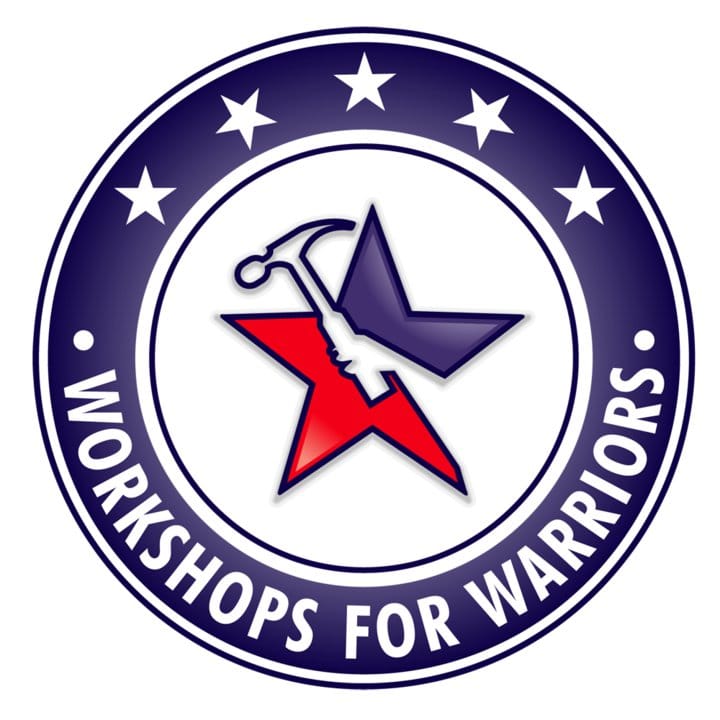 Workshop For Warriors: Rebuilding American Manufacturing One Veteran at a Time
On December 9, 2016, I revisited Workshops for Warriors to find out what had been accomplished in the past four years since I had toured the facility during their first Manufacturing Day on October 5, 2012, and met retired naval officer Hernán Luis y Prado, founder and president of Workshops for Warriors (WFW).
The article I wrote in 2012 described how Hernán and his wife had self-financed the training they began providing in their own garage while Hernán was still in the service and how they moved into their first small building in 2011. Their first outside funding came from Goodrich Aerostructures, in Chula Vista, California, and they moved into a building twice the size in October 2011. Over the years, Goodrich Aerostructures has donated nearly $1 million in equipment and materials to help WFW build out its class offerings.
Hernán spent over an hour with me on this visit and told me that in January 2016, WFW became approved as a licensed school in California and is the only accredited school training veterans in the manufacturing skills of machining and welding. He said, "Workshops for Warriors (WFW) is a Board-governed 501 (c) 3 nonprofit organization that provides quality hands-on training, accredited STEM educational programs, and opportunities to earn third party nationally recognized credentials to enable Veterans, Wounded Warriors, and Transitioning Service Members to be successfully trained and placed in their chosen advanced manufacturing career field. Through the generosity of private and corporate donations, WFW is able to provide training at no cost to the Veterans, so that they can focus on school and not survival."
The WFW website states that they address two challenges: "The need for lifelong employment among Veterans transitioning from the service, and the limited pipeline of skilled workers in the advanced manufacturing industry. According to a 2015 Ford Foundation report, more than 2.3 million advanced manufacturing jobs in the United States are unfilled due to lack of skilled labor." Their current 10,000 square feet building has 11 CNC machines, 18 welding booths, capable of handling 120 graduates per year. Their goal is to have 45,000 square feet with 40 CNC machines and 40 welding booths, capable of handling 450+ graduates per year.
I asked if their curriculum has expanded since 2012, and he said that WFW teaches:
Computer-Aided Design
Computer-Aided Manufacturing
Machinery Repair and Maintenance
CNC and manual Machining and Turning
Welding and Fabrication
He said that students are now able to earn nationally recognized portable credentials from The American Welding Society (AWS), the National Institute for Metalworking Skills (NIMS), Mastercam University, SolidWorks, Immerse2Learn, and the National Coalition of Certification Centers (NC3).
According to the website, Workshops for Warriors graduates are now employed by such companies as BAE Systems, Barrett, Benchmade, Cubic Corporation, Fox Fury Lighting Solutions, Gates Underwater Products, Gehring, General Dynamics NASSCO, Rogue Fitness, SpaceX, SPAWAR, and UTC Aerospace Systems.
Hernán said, "Workshops for Warriors is already making significant, lasting improvements, and we are building a better, stronger future for veterans, their families, and the U.S. economy by:
Reducing unemployment for veterans.
Meeting U.S. market demand for more trained, certified manufacturing workers.
Enhancing economic stability in the San Diego region.
Supporting the growth of the U.S. manufacturing sector.
Helping more veterans successfully transition to civilian life—with hope and a renewed purpose through a secure civilian career path."
When I asked what his biggest challenge is, he said reliable funding is number one because:
Students cannot use GI bill benefits
Classes are free to Veterans
Facility costs are $200,000 per month
Average cost per student per semester is $20,268
With a needs based living stipend provided, student cost per semester is $30,268
He said it is a five step process to receive Federal funding, and they are in the middle of step 4 (Operate
as a licensed school for 2 years and pass BPPE audit). They hope to be able to accept Federal funding by April 2019.
I asked how they are funded now, and he responded, "We keep costs and overhead low so that 83% of our donations go straight to training veterans. We have machinery donated or on loan to us. We receive donated or discounted materials (computers, software, metals, tools), and we have time donated by some of our instructors and staff. We collaborate with other nonprofits, and we receive private donations from manufacturing industry leaders and foundations, as well as individual financial donations. We have seven members of our Board of Directors and twenty-seven on our Board of Advisors."
The list of donors and sponsors has grown to such a long list of companies and organizations that I would not do justice to all of the partners to provide only a partial list. It would take up a whole page to list just the companies and organizations that have donated over $10,000 since 2014.
I asked Hernán what his plans for expansion are, and he said, "Workshops for Warriors is a nationally viable advanced manufacturing training pipeline that is ready to be scaled and replicated across America. Once the GI Bill is accepted at WFW, we will be self-sustaining and ready for expansion." He added, "WFW has proven metrics and data for investors since 2011. We have audited financials since 2012 that are available on our website."
Hernán introduced me to some of their new staff: Amanda DiSilvestro, Marketing Manager, and John Jones, the new Director of Development. Hernán said, "John served with me in Iraq, and when I saw him years later in a wheel chair and learned that he lost both legs after I had returned home from Iraq, John was one of the reasons that I started Workshops for Warriors. We are honored to have him on our team."
John said, "I had to retire from military service due to the injuries that I sustained during my second deployment. I worked in the nonprofit arena for ten years, ranging from Major Gifts Officer, Executive Director, and National Spokesperson for various military charities. I wanted to work with an organization that had a more direct impact on the lives of veterans and chose to join Workshops for Warriors."
John explained that they have begun a two year Capital Campaign to raise $21 million to expand nationally. He said, "We have raised 18% of our goal. Phase 1 of building our first of three buildings is scheduled to be completed by fall 2017. Our current San Diego headquarters will become a Train-the-Trainer and Veteran Incubator facility. Our plan is to create 103 WFW facilities across the USA located in areas with high military transition populations and advanced manufacturing training nodes. Our formal Capital Campaign will be launched at a special gala on April 20th on the U.S.S. Midway."
He said, "Our program is called Rebuilding America's Advanced Manufacturing Force. The purpose is to eliminate Veteran unemployment and underemployment, replenish the lack of talent pipeline for the manufacturing industry, and make a social and economic impact (individual to family to community to the Nation.)"
The national program will include:
Train-the-Trainer Blueprint
Sustainable Model Development (internal efforts)•
Strategic Partnership for National Footprint (external efforts)
Staff & Top-Tier Teachers
Job Counseling & Placement
Land acquisition
Equipment, furniture & fixtures
New and renovated construction
Hernán told me that they have several short testimonials on their website from some of their graduates, but he showed me a video by Scott Leoncini and his wife about the impact on their family from graduating from WFW and becoming an instructor, which can be viewed here.
Before I left, I was invited to attend their Fall Graduation Ceremony event for machinists and welders the next week on Friday, December 16, 2016, which I did.
At the ceremony, Hernán said that they had 36 Veterans, Wounded Warriors, and Transitioning Service Members graduate from with nationally recognized credentials from the above-mentioned organizations. Each of the graduates was introduced as they came forward to receive their certificates. After this ceremony, Workshops for Warriors has now trained 338 with a combined 1,400 credentials. A video of the graduation ceremony is available here.
At the graduation ceremony, Summer Jamison, Market Director Executive Director of J.P. Morgan Chase & Co., announced that they were donating $75,000 to WFW toward their Capital Campaign.
Also, Tiffany Rau, Public and Government Relations Manager, Southern California, presented Workshops for Warriors with a $40,000 grant from the Tesoro Foundation at the graduation ceremony. The funds will be used to help the school purchase a new Haas Automation Computer Numeric Controlled (CNC) Mill VF-2, a piece of equipment that supports hands-on learning of CNC machining.
The featured speaker at the ceremony was Ira E Friedman, Education Manager, Precision Tools, for The L.S. Starrett Company, a long-time sponsor and donor to WFW. I was so inspired by his speech that I requested a written transcription and feel compelled to quote a few excerpts. Mr. Friedman said, "Suffice it to say that you will be honored all the days of your life for your service. This investment that you have made in yourselves at Workshop for Warriors will change your lives and the lives of your families and friends forever. I would like to ask you all one question today. What contributions will you make to humanity and how will you help to change this world as a result of your experiences at Workshops for Warriors? To reach your full potential, you will need to have good friends, mentors and especially teachers. This select group of people will prove to be your gyroscopes, your guidance system and when you look back over your shoulder, your life's treasures!"
After giving good advice about being a mentor, a friend, and contributing member of society, he shared his personal story of how his elementary school teacher mentored him and changed his life. He was nearsighted, had a lisp, and was severely behind in reading and writing. Instead of having to write a story about a canoe, his teacher instructed him and helped him build a 1/4 model of a canoe as his assignment. When it was a success, he realized that he wasn't "dumb" after all. His teacher helped him get his eyes tested to get glasses and therapy to eliminate his lisp. He went on to being successful in Junior High and High School, even captaining the Wrestling Team. He went on to college and was one of 28 students selected for a full ride to Woods Hole Oceanographic Institute.
In conclusion, he said, "Mr. Jenkins saved my life! This one individual invested in me and was the catalytic ingredient to my success in life. I have gone on to become a productive member of society, (married my childhood sweetheart 50 years ago) and most of all started to give back the precious gift that was given to me so many years ago, that of becoming a Mentor and Teacher. As I fade into the twilight of my career in Metrology some 64 years later, I owe the magic ingredient to Mr. Jenkins.You see I had the fuel within me all along, he found the spark to ignite it. Finally, I will charge you all today with this one request. Whether you become business owners, NASCAR builders or a Metrology nerd like me; Teach Someone, Mentor Someone-Anyone. Do what Hernán and Workshops for Warriors has done for you and what Mr. Jenkins did for me – change the world!"
Help change the world today! Consider donating to the Workshops for Warriors Capital Campaign.
About the Author
Michele Nash-Hoff is president of ElectroFab Sales. She is the author of Can American Manufacturing Be Saved? She has been in and out of San Diego's high-tech manufacturing industry since starting as an engineering secretary at age 18. Michele's career includes being part of the founding team of an electronic component manufacturer and working in the Marketing Department of Cubic Corporation's Military Systems Division. She took a hiatus from the high-tech industry to attend college and graduated from San Diego State University with a bachelor's degree in French and Spanish. Read Michele's bio here.
https://www.themadeinamericamovement.com/wp-content/uploads/2017/01/01-11-17-Workshop-for-warriors-logo.jpg
720
720
The Made in America Movement Team
https://www.themadeinamericamovement.com/wp-content/uploads/2017/08/Made-in-America-Movement-Logo_340x156.png
The Made in America Movement Team
2017-01-11 12:37:19
2020-06-16 09:35:14
Workshop For Warriors: Rebuilding American Manufacturing One Veteran at a Time