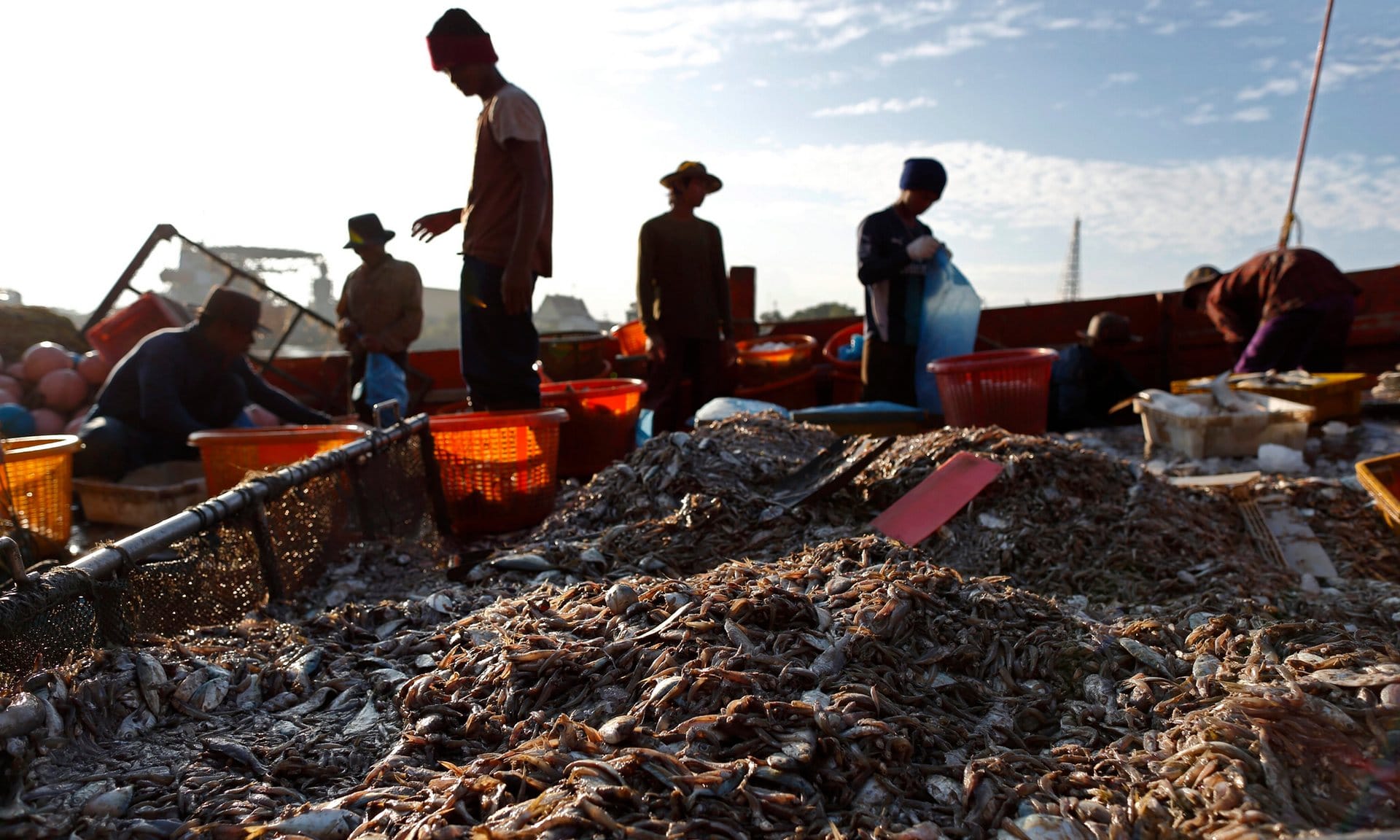 Nestlé Admits Slavery While Fighting Child Labor Lawsuit
It's hard to think of an issue that you would less like your company to be associated with than modern slavery. Yet last November Nestlé, the world's largest foodmaker and one of the most recognisable household brands, went public with the news it had found forced labour in its supply chains in Thailand and that its customers were buying products tainted with the blood and sweat of poor, unpaid and abused migrant workers.
By independently disclosing that Nestlé customers had unwittingly bought products contaminated by the very worst labour abuses, the company said it was moving into a new era of self-policing of its own supply chains. A year-long investigation by the company confirmed media reports that the seafood industry in Thailand is riddled with forced labour and human trafficking and that slave labour was involved in the production of its Fancy Feast catfood brand.
Nestlé also made sure to make it clear that no other company sourcing seafood from Thailand, the world's third-largest seafood exporter, could have avoided being exposed to the same risks.
"As we've said consistently, forced labour and human rights abuses have no place in our supply chain," said Magdi Batato, Nestlé's executive vice-president in charge of operations, in a written statement. "Nestlé believes that by working with suppliers we can make a positive difference to the sourcing of ingredients."
The disclosure was considered by many to be ground-breaking. Nick Grono, the chief executive of NGO the Freedom Fund, which has invested heavily in anti-trafficking initiatives in Thailand, believes Nestlé's admission could be a considerable force in shifting the parameters of what can be expected of businesses when it comes to supply chain accountability.
"Nestlé's decision to conduct this investigation is to be applauded," he says. "If you've got one of the biggest brands in the world proactively coming out and admitting that they have found slavery in their business operations, then it's potentially a huge game-changer and could lead to real and sustained change in how supply chains are managed."
The research (pdf) for Nestlé's report was conducted by US corporate accountability business Verité, which works closely with organisations trying to help improve their supply chain transparency.
Last year Verité was involved in another exercise in self-disclosure by outdoor clothing company Patagonia, which announced that it had discovered several points in its supply chain in Taiwan where forced labour and unethical recruitment practices were flourishing.
Verite's chief executive, Dan Viederman, said: "In the last six months Verité has been involved in two high-profile disclosures from major brands and one of the most important lessons for us to recognise is that in neither case did the companies suffer greatly in terms of being associated with these labour conditions. Instead, they received some credit [for] being bold enough to be associated with this."
"I really hope that the recent examples help mobilise companies to be bolder and investigate more deeply because soon the reputational damage in not doing so could be considerable"
For Viederman, the biggest issue is working out how to manage the disclosures into actual change for vulnerable people trapped at the bottom of global commodity chains.
Cleaning up the supply chain
There is also a growing legal imperative for many large multinationals to start seriously engaging with labour abuses in their business operations. Legislation in both the US and the UK requires larger companies to publish annual reports on their efforts to keep their businesses slavery-free.
The success of the 2010 California Transparency in Supply Chains Act has been patchy but it has spawned a series of civil litigation suits, with consumers or workers using the legislation to launch legal actions against companies they accuse of making misleading public statements on their anti-slavery efforts.
Nestlé is one of the companies facing legal action in the US. Last week the company, along with Cargill and Archer Daniels Midland, failed in its bid to get the US Supreme Court to throw out a lawsuit seeking to hold them liable for the alleged use of child slaves in cocoa farming in the Ivory Coast.
This puts the company in the unfortunate position of disclosing slavery in one part of its operations, while at the same time fighting through the courts to fend off accusations that it exists in another – more profitable – part of its business.
By the time Nestlé owned up to slavery in the Thai seafood industry it was accepted knowledge

– Andrew Wallis
Andrew Wallis, chief executive of Unseen UK, an anti-trafficking charity advocating for more supply chain accountability, said: "For me there is a big issue with one part of Nestlé saying, 'OK we have been dragged along with everyone else to face the issue of slavery in Thailand and so let's take the initiative and do something about it', and at the same time fighting tooth and nail through the courts to avoid charges of child slavery in its core operations in the Ivory Coast."
He argues that Nestlé's self-reporting could also be seen as a tactic to head off or deflate other pending civil litigation suits.
"It's easy to own up to something that has already been uncovered," he says. "By the time Nestlé owned up to slavery in the Thai seafood industry it was accepted knowledge. It'll be a brave new world when companies are actually doing the real investigation to probe into part of their supply chains that have remained outside the public domain.
"We need to move into a space where we say, 'We're all guilty; let's get past that to a place where we can properly address the problem' – and I don't think we're there yet."
The company has won plaudits for its admission of forced labour in the Thai seafood industry but much of the supply chain remains hidden
CERTIFIED Inc. is the United States' Non-Governmental Organization (NGO) and independent 3rd party Certification Source for "Made in USA, Product of USA – Country of Origin Claims". The CERTIFIED Technology team are experienced professionals with extensive, pioneering backgrounds in systems integration, software development, encryption, load balancing, electronic signatures, and data collections and national analysis… all on a worldwide scale who have developed a proprietary system of certification authentication, big data recovery and analysis. Learn more about Made in USA Certification today.
https://www.themadeinamericamovement.com/wp-content/uploads/2016/03/03-03-16-Nestle-Slavery-Thailand.jpg
1152
1920
The Made in America Movement Team
https://www.themadeinamericamovement.com/wp-content/uploads/2017/08/Made-in-America-Movement-Logo_340x156.png
The Made in America Movement Team
2016-03-03 10:53:56
2016-03-03 10:53:56
Nestlé Admits Slavery While Fighting Child Labor Lawsuit