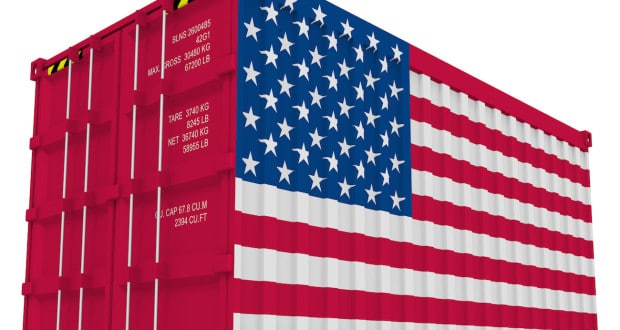 Reshoring Effort Returning, Keeping Jobs in USA
The stream of millions of U.S. jobs going overseas has stopped, according to a report from the Chicago-based Reshoring Initiative.
The net gain on reshoring and foreign investment in the United States was measured at 67,000 jobs nationwide in 2015, the organization said.
That matched the loss of jobs, according to the initiative.
Since the low point in U.S. manufacturing jobs in February 2010, 249,000 jobs have been either kept in the country, added because of foreign investment or returned from overseas, the organization said in a release.
The trend comes at a time when the Trans-Pacific Partnership is under consideration. It is intended to level the international playing field by dropping tariffs and addressing currency manipulation, proponents say.
Critics contend that it would lead to loss of U.S. jobs.
Exporting is important in Mississippi.
The 11 countries that the United States would join in the pact accounted for nearly 38 percent of Mississippi's exports in 2014, according to the U.S. Commerce Department. Gov. Phil Bryant has said he believes it would enhance Mississippi exporting. "I hope it's approved, and I hope that we're a strong part of it," Bryant said.
The Economic Policy Institute blames the U.S. trade deficit – which was $389.5 trillion in 2014, according to the World Bank – for the loss of jobs.
"A rising trade deficit indicates that U.S. manufacturers are losing business to . . . other countries, like China and Japan, [that] manipulate their currency to make their goods cheaper . . . ," leading to reduced demand at home and abroad, the left-leaning think tank said in a recent statement.
Mississippi has had successes in reshoring, as well as in two related efforts – foreign direct investment and retaining jobs that would otherwise go overseas, according to Harry Moser, founder and president of the Reshoring Initiative.
The state ranks 16th in the country in reshoring, Moser said in a recent interview with the Mississippi Business Journal.
Eighteen Mississippi employers have been added to the initiative's list of reshoring, kept from offshoring and direct foreign investments – such as the Nissan and Toyota plants – primarily since 2010.
The Center for Advanced Vehicular Systems, or CAVS, in Canton, was created in 2002, at the time the state was recruiting Nissan, which established an assembly plant that now employs about 6,000 in Canton.
CAVS, which is based at Mississippi State University, presented a proposal and was granted $2 million for its Reshoring Advanced Manufacturing in Mississippi program. It works with the Franklin Furniture Institute at MSU, the Mississippi Development Authority, the Reshoring Institute, Innovate Mississippi, four community colleges and two planning and development districts.
The center's director, Clay Walden, said, "We work with any manufacturer in Mississippi. Every year, we work with about 50 different manufacturers – everything from furniture in north Mississippi, to shipbuilding on the coast to automotive suppliers here in central Mississippi."
"In pursuing the objective of helping them improve quality and productivity . . . we've been able to help companies rationalize bringing work back from overseas," Walden said.
The reshoring effort in the United States through the federally funded three-year program called Make It in America is nearing its end.
The CAVS effort is two-pronged: training and "identifying items in their supply chain that they're currently buying from overseas . . . and then looking for local suppliers."
The program has assisted 85 companies in exploring reshoring opportunities, Walden said.
One success story was a furniture manufacturer that was buying wooden legs from China but a way was found by contracting with a nearby injection-molding operation to make legs out of polymer.
Another client, Syntron, a manufacturer of equipment for the mining industry, was able reshore some of its parts instead of buying them from South Korea, Walden said.
The team will hold a "summit" on Aug. 11 at MSU in which companies will participate in panel discussions about their efforts.
SOURCE: Mississippi Business Journal
Did you know that buying Made in USA has a bigger impact than you know? Click here for the top 4 reasons. 
Learn how you can become a MAM brand ambassador and help support the Made in America Movement.
https://www.themadeinamericamovement.com/wp-content/uploads/2016/04/04-08-16-reshoring.jpg
330
620
The Made in America Movement Team
https://www.themadeinamericamovement.com/wp-content/uploads/2017/08/Made-in-America-Movement-Logo_340x156.png
The Made in America Movement Team
2016-04-11 08:44:23
2017-09-05 12:44:45
Reshoring Effort Returning, Keeping Jobs in USA