2.7 Million American Jobs Lost to China in 10 Years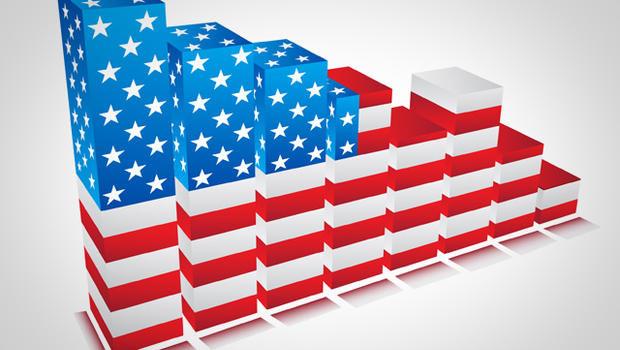 There are roughly 5.1 million fewer American manufacturing jobs now than at the start of 2001. And China is to blame for more than one-third of American jobs lost, says a new report.
The Economic Policy Institute, a left-leaning economic think tank in Washington, D.C., estimates that America has experienced 2.7 million jobs lost as a result of the U.S.-China trade deficit between 2001 and 2011, 2.1 million of them in manufacturing. Wages of American workers have also suffered due to the competition with cheap Chinese labor, EPI says. A typical two-earner household loses around $2,500 per year from this dynamic.
"They have been managing their economy on the back of ours for more than a decade," says Robert Scott, director of trade and manufacturing policy research at EPI and the author of the report. China imports materials from the U.S., he says, to make cheap exports that it then sells back to U.S. consumers.
One key to making those exports cheap is currency manipulation, which Scott identifies as the key reason for this trade deficit and subsequent job losses. When China keeps its currency artificially low, it makes for cheaper Chinese exports. China has repeatedly denied it manipulates its currency.
American Jobs Lost[p][/p]
Manufacturing was the hardest-hit industry, with fabrication of high-tech goods like semiconductors and electronics suffering the most, accounting for more than half of the $217.5 billion increase in the trade deficit between 2001 and 2011.
Jobs lost in all 50 states, as well as the District of Columbia and Puerto Rico, though the biggest losses were in California, which lost nearly 475,000 jobs, Texas, with nearly 240,000. and New York, with nearly 159,000.
Scott says he has a "great deal of hope" that the U.S. can bounce back, especially if Congress passes tariffs on Chinese goods. That would show that the U.S. is serious about punishing countries that manipulate their currency, he says, and could spur the Chinese to change the valuation of the yuan.
There is bipartisan agreement on Capitol Hill that China unfairly manipulates its currency value, but Washington has been slow to take action, says Scott. The report notes three bills on the topic that have been introduced on Capitol Hill in the last two years, including one that passed the House and one that passed the Senate. Those bills would have imposed tariffs that Scott believes could change China's ways.
Not everyone thinks the U.S. is capable of forcing China's hand, however. Richard D'Aveni, author ofStrategic Capitalism, believes that nothing short of an economic confrontation will solve the U.S.'s China problem. In D'Aveni's opinion, the U.S. has "zero influence" in this matter.
"The Chinese will simply ignore us," he says. "They'll keep doing whatever the heck they want unless we are willing to really play brinkmanship with them."
That could mean an escalating volley of trade protections, he says. Cutting back on U.S. trade with China might mean that the U.S. can't purchase some products, but that could mean that the U.S. will find a way to make those goods itself.
"Everybody's afraid of a trade war because in the short run it sets off a disaster, but I think in the long run it will bring home a lot of those jobs," he says.
Danielle Kurtzleben is a business and economics reporter for U.S. News & World Report. Connect with her on Twitter at @titonka or via E-mail at dkurtzleben@usnews.com.
https://www.themadeinamericamovement.com/wp-content/uploads/2017/08/Made-in-America-Movement-Logo_340x156.png
0
0
The Made in America Movement Team
https://www.themadeinamericamovement.com/wp-content/uploads/2017/08/Made-in-America-Movement-Logo_340x156.png
The Made in America Movement Team
2015-02-09 13:27:00
2015-02-09 13:27:00
2.7 Million American Jobs Lost to China in 10 Years