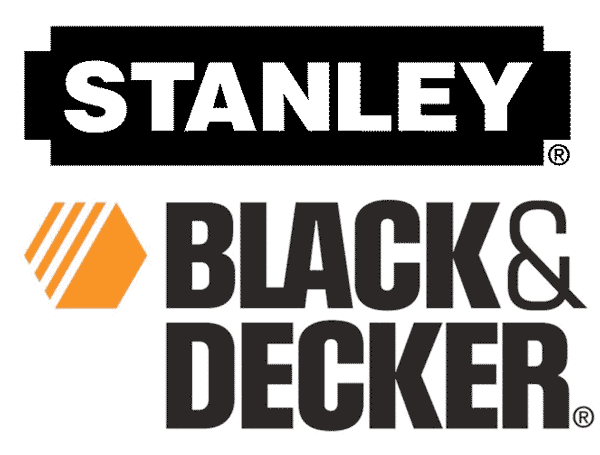 Stanley Black & Decker To Open U.S. Plant
One of the nation's best-known toolmakers, Stanley Black & Decker, said Thursday that it will move more manufacturing back to the U.S. from overseas, including construction of a new $35 million factory after acquiring the Craftsman brand from ailing retailer Sears Holdings.
Expanding American manufacturing makes "business sense" amid "pervasive," uncertainty regarding the future of U.S. trade with China and Mexico, Stanley Black & Decker CEO James Loree told investors Thursday in a conference call.
Although he did not mention Donald Trump by name in his remarks to investors, Loree hinted that the move has the side benefit of inoculating his company from the possible effects of the president-elect's threatened "border tax," a tariff on imports.
"It's going to be advisable to have more manufacturing in the U.S.," Loree said.
The sale of Craftsman marks another big move by Sears Holdings to stem losses. It also announced the closing of another 150 stores, including 108 Kmart locations.
Stanley Black & Decker is buying Craftsman for about $900 million, including future royalty payments. The move came several months after Sears put the Craftsman, Kenmore and DieHard brands up for sale as it seeks an elusive turnaround. Including the closing of 108 Kmart and 42 Sears stores, the company said the moves are "a difficult but necessary step as we take actions to strengthen the company's operations and fund its transformation."
Stanley Black & Decker has about 3,000 U.S. manufacturing jobs today, up 800 from three years ago, according to the toolmaker. It was not immediately clear how many jobs the company plans to add.
Loree said the location of the new manufacturing plant to produce Craftsman products has not yet been determined. The company currently operates 29 total U.S. plants.
About a half century ago, the Craftsman brand was primarily made in America. Today it's largely made overseas, Loree said.
"We believe this is an excellent opportunity to re-Americanize and revitalize this legendary brand," he told investors.
In addition to the threat of trade policies that could damage imports, manufacturing products in the U.S. to sell to American consumers reduces logistics and distribution costs and lowers the company's environmental footprint, Loree said.
"It makes good business sense for us," he said.
About 90% of Craftsman products are sold in Sears stores, but Stanley Black & Decker plans to expand production and sales to other retailers and business channels.
SOURCE: USA Today
https://www.themadeinamericamovement.com/wp-content/uploads/2017/01/01-07-16-Stanley-Black-Decker-coming-back-to-USA.png
455
600
The Made in America Movement Team
https://www.themadeinamericamovement.com/wp-content/uploads/2017/08/Made-in-America-Movement-Logo_340x156.png
The Made in America Movement Team
2017-01-07 10:27:02
2017-01-07 10:33:31
Stanley Black & Decker To Open U.S. Plant