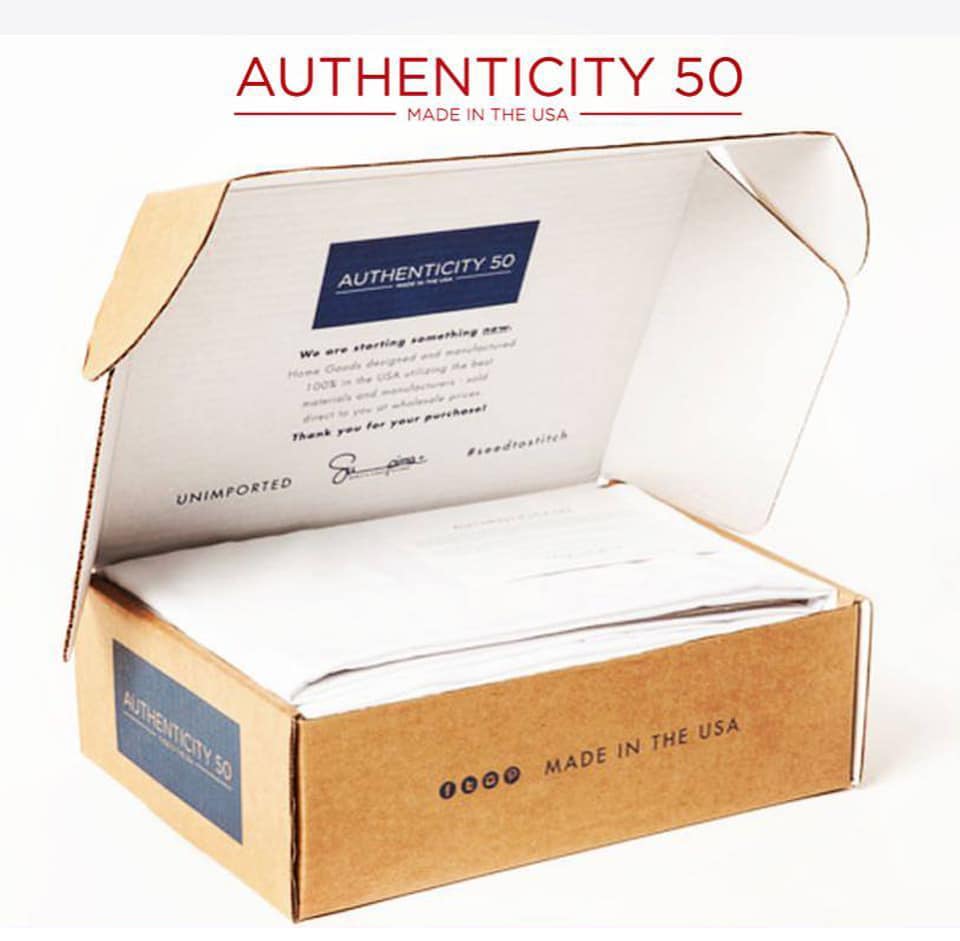 Don't Make These 5 Mistakes When Buying Luxury Bed Sheets
We spend as much as one-third of our lives asleep. It only makes sense to invest in a good night's rest by finding the perfect set of sheets, so we asked Jimmy and Stephanie MacDonald, founders of Redondo Beach-based Authenticity 50, for some tips.
The husband-and-wife team has scoured the country for partners that would allow their company to produce bedding made in the U.S., in the process learning what makes a great set of sheets.
Unlike other companies that claim their products are made in the U.S.A. based on where their cotton is grown or their bedding is sewn, Authenticity 50 offers sheets that are made domestically from seed to stitch. The cotton is grown in the San Joaquin Valley; the thread is spun in Georgia; and the fabric is woven, cut and sewn in the Carolinas. Items are sold online at authenticity50.com with a refund if, after 100 nights, customers aren't satisfied.
Here's what the MacDonalds have to say:
1. Extra long cotton fiber is extra better
"If you want to have high-quality sheets, you need quality cotton," says Jimmy. That means extra long staple cotton, a cotton fiber that is 1 3/8 inches or longer. The additional length allows the cotton to be spun into a durable single-ply thread that can then be woven into a softer, finer fabric.
Since fiber length is rarely touted, an easy way to check is to see whether the sheets are made of Supima cotton. "The Supima Assn. of America knows every grower it works with, so when you say Supima cotton, it has a verified provenance," Stephanie says.
Cotton provenance has been a hot topic lately, especially after Walmart and Target dropped products from Welspun India Ltd. over allegations that the manufacturer had mislabeled sheets as being made of high-end Egyptian cotton. The Cotton Egypt Assn., the organization that licenses and certifies suppliers using Egyptian cotton, estimates that as much as 90% of products labeled "Egyptian cotton" are fakes. The Supima association, on the other hand, has more stringent quality control.
2. Choose percale unless you have sensitive skin
"Percale weave is the best to sleep in, except for those with extra sensitive skin," says Jimmy. Because percale has one horizontal yarn for every vertical yarn in the weave, it results in a more breathable sheet, which can stand up to repeated washing.
Sateen, in contrast, features four vertical yarns for every horizontal yarn, which results in a tighter weave and a smoother hand feel, but it can be more susceptible to piling.
Read the rest of the article at LA Times!
[distance2]
Support #AmericanJobs by supporting the #jobcreators. #AmericanMade bed sheets by @Authenticity50.
Click To Tweet
[distance3]
About Authenticity50
A50 is 100% seed-to-stitch, made in the USA. Premium bedding. Direct-to-consumer. Supporting jobs and manufacturing in America. Connect with Authenticity50 today. Sign up for the newsletter and lock in FREE shipping for 24 months!
[distance2]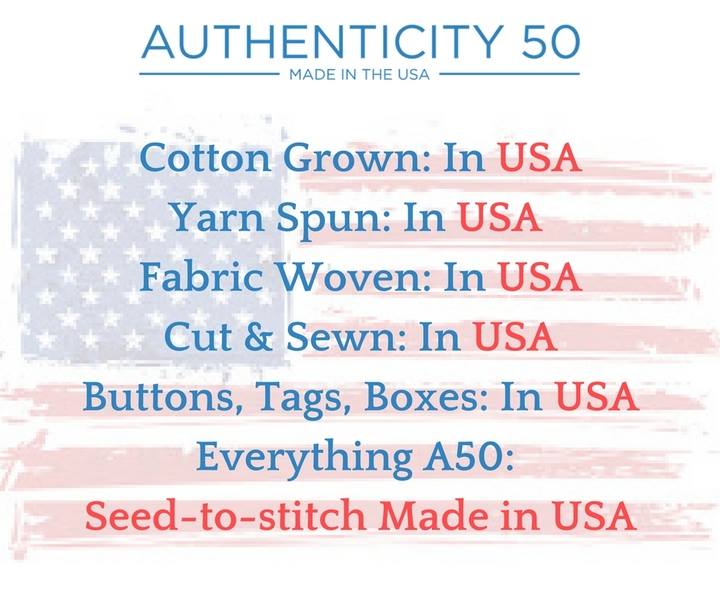 https://www.themadeinamericamovement.com/wp-content/uploads/2017/04/box-of-sheets-with-red-A50-tag-branding-cropped.jpg
941
960
The Made in America Movement Team
https://www.themadeinamericamovement.com/wp-content/uploads/2017/08/Made-in-America-Movement-Logo_340x156.png
The Made in America Movement Team
2017-04-24 19:19:01
2017-04-24 12:58:40
Don't Make These 5 Mistakes When Buying Luxury Bed Sheets