Ford Adding 850 New Jobs To Build 2015 F-150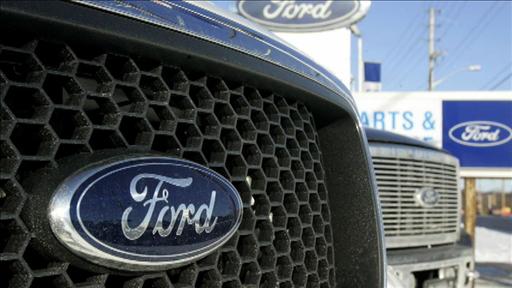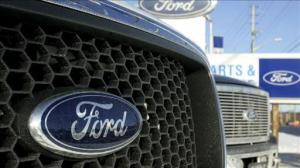 Ford Adding 850 New Jobs To Build 2015 F-150.  Ford announced today it will add 850 new jobs in Dearborn to build the all-new 2015 F-150 pickup that is the automaker's most advanced pickup in 66 years.
The new hires will be sprinkled among the various facilities that make up the Ford Rouge Center in Dearborn. About 500 of the jobs will be at the Dearborn Truck Plant that assembles the pickup with three crews rotating over two shifts each day. Nearly 300 workers are for Dearborn Stamping and more than 50 will work at Dearborn Diversified, which also does stamping.
Total employment at the Rouge complex will be more than 5,500 with the latest hires and almost 5,000 will be hourly workers.
Ford is not taking new applications. The automaker has identified the new hires from its large pile of applications, and some have already begun training. All will be clocking in over the next couple months.
"This is one of the proudest moments I have had in my life," said Jimmy Settles, head of the Ford department of the UAW, and a third-generation Rouge complex worker.
The $2 billion spent to revitalize the Rouge complex that consists of five plants makes it possible to do things never before done in the auto industry, said Bruce Hettle, vice president of North America manufacturing, at an event this morning announcing the additional employees.
About 500 of the jobs will be at the Dearborn Truck Plant that assembles the pickup on three shifts. Nearly 300 workers are for Dearborn Stamping and more than 50 will work at Dearborn Diversified which also does stamping.
The Dearborn Truck Plant just finished gutting and rebuilding its body shop to make the 2015 model with an aluminum body instead of the steel bodies used since 1948. Pre-production models are running through the body shop now and are scheduled to run down the full line starting Oct. 20, but that date might be moved up to this week.
The carefully orchestrated launch is on track, said Joe Hinrichs, Ford president of the Americas. Production vehicles will start "in a matter of weeks," but Hinrichs would not say when Job One will be. Trucks will start arriving in showrooms by the end of the year.
Ford Adding 850 New Jobs To Build 2015 F-150
The plant runs with three crews but more workers are needed because this next-generation pickup has more features and technology. And building a body from aluminum instead of steel requires all new processes — such as adhesives instead of welding — as well as new manufacturing equipment.
Additionally, some of the stamping work has been brought to the complex, work that had been done by suppliers or other Ford facilities, said Bernie Ricke, president of UAW Local 600, who is pleased with the additional jobs.
Ford has pledged to quickly get production up to full speed because of the sheer volume and importance of the truck. Ford sold 763,400 F-Series last year and analyst Adam Jonas of Morgan Stanley estimates Ford's trucks generate more than 90% of the automaker's global auto profits.
Ford built up its inventory of outgoing 2014 models to bridge the gap until there are enough 2015 models to satisfy dealers. That will take a while because just as Dearborn Truck hits its production stride, the Kansas City plant in Claycomo, Mo., will go down for six weeks in the first quarter of 2015 to rebuild its body shop to switch to the new truck.
Jonas has written a number of reports expressing concern about the impact of the changeover on Ford's profitability, but Hinrichs said today the launch is going according to plan, processes are being validated and people are being trained. In the end, Wall Street will be won over by the vehicle itself, he said of the truck that sheds 700 pounds, which will improve its fuel economy.
As part of the national contract negotiated with the UAW in 2011, Ford pledged to create 12,000 hourly jobs in the U.S. by 2015. The automaker has already exceeded that commitment: Last month's announcement of a second shift of 1,200 workers at the Kansas City plant to make the Transit commercial van brought the total to more than 14,000. More than 3,000 have been added in 2014. Factoring in salaried workers as well, Ford has hired more than 23,000 employees since 2011.
The signs of health are not going unnoticed by the UAW, which has a new contract to negotiate next year.
"It's always nicer negotiating with a company making lots of money than a company in distress," Ricke said. Priorities for a new contract in 2015 include economic gains, looking after retirees and continued investment in jobs, he said.
"Ford's announcement is more positive news for the citizens of Michigan and a further sign of the comeback of Michigan, manufacturing and the auto industry," said Michigan Gov. Rick Snyder in a release.
Ford will have added almost 5,000 jobs in southeastern Michigan since 2011 including:
■ 850 at Ford Rouge Center including the Dearborn Truck Plant
■ 1,800 at Michigan Assembly Plant
■ 1,700 at Flat Rock Assembly Plant
■ 250 at Rawsonville Plant
■ 240 at Van Dyke Transmission Plant
■ 150 at Livonia Transmission Plant
Jobs are slowly making their way back into the U.S.A.  Do you see this happening in your area?  Let us know your thoughts in the comments below.
https://www.themadeinamericamovement.com/wp-content/uploads/2017/08/Made-in-America-Movement-Logo_340x156.png
0
0
The Made in America Movement Team
https://www.themadeinamericamovement.com/wp-content/uploads/2017/08/Made-in-America-Movement-Logo_340x156.png
The Made in America Movement Team
2014-10-14 10:35:53
2014-10-14 12:08:15
Ford Adding 850 New Jobs To Build 2015 F-150