How Technology & Currency Policy Contribute to 'Build Back Better'
The panels on the third day (March 25th) of the virtual CPA conference highlighted how the technology industry contributes to national security and the economy as well as how a currency policy would contribute to President Biden's "Build Back Better" industrial strategy.
Jeff Ferry, CPA Chief Economist, began the day's program with a brief discussion of the white paper he wrote, "Reclaiming the US Solar Supply Chain from China, He said, "I looked at Section 201 tariffs on solar, which are 30% on solar modules, and we gained 19.8% market share from 2018 – 2019 after the tariffs were imposed. New companies came online to make solar modules, and prices declined 8% that year as there was sufficient domestic competition. Sales of solar modules and installations of solar also rose. Solar modules are downstream, but China controls over 90% of the upstream production of ingots and wafers. We only have three US polysilicon sources in Tennessee, Michigan, and Washington. We need to make ingots and wafers in the U.S. We proposed a "Made-in -USA solar tax credit" available to US-based solar manufacturers, increased federal investment in solar R & D, and strengthening Buy American policies requiring the federal government to buy only US-made solar equipment and power generated only from US-made solar equipment.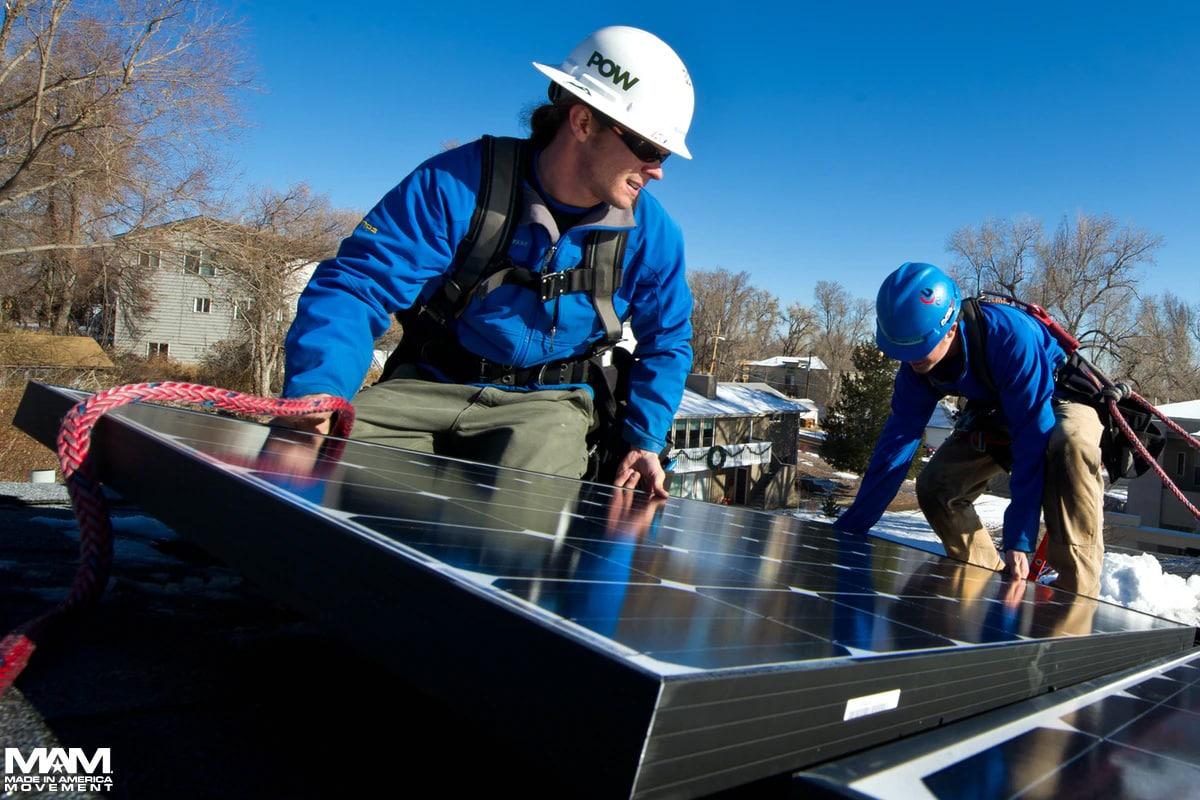 Jeff then introduced Roslyn Layton, PhD, co-founder of China Tech Threat, who participated in a live video from Denmark where she is currently working. Jeff and co-wrote a white paper that was released on March 22nd, titled "Maintaining U.S. Leadership in Semiconductors and Countering China's Threats."
Jeff said that the steep decline in U.S. market share in global semiconductor manufacturing is a risk to U.S economic and national security. The U.S. semiconductor industry is in danger of being surpassed by foreign competitors, especially those in China. The U.S. must maintain leadership in the semiconductor industry.
Roslyn said, "The U. S. share of the semiconductor industry has shrunk to 12%, and U.S. companies are selling equipment to make chips to Chinese companies most of which are government-owned companies or allied with the Chinese military. The semiconductor equipment and chips are now being used by the Chinese military. The export controls on sales of equipment have loopholes that allow American companies to sell to Chinese companies. Taiwan Semiconductor Manufacturing Corporation (TSMC) and Samsung in South Korea account for over half of global chip foundry production, and their governments offer lots of incentives to companies to make chips in their countries. We need to develop a comprehensive policy to increase chip production in the U.S. We need to be making 50% of the chips we need in the U.S. for our national security and to increase jobs." The white paper makes key policy recommendations.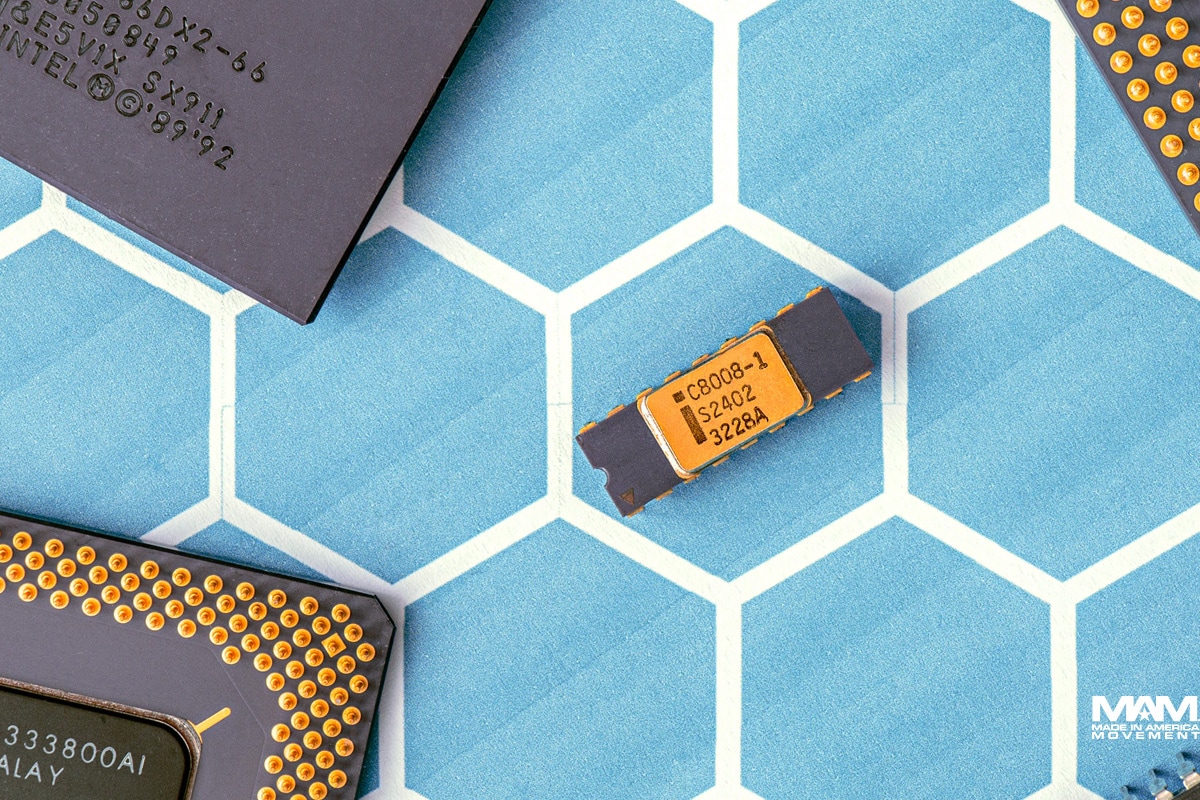 Next, Jeff Ferry moderated a panel on how the U.S. technology industry can maximize its contribution to U.S. national security and the economy. Participants were Mark Widmar, CEO of First Solar, Steve Papa, Founder and CEO of Parallel Wireless, and Roslyn Layton. Mark Widmar said, "I joined First Solar 10 years ago. It is one of the largest solar companies because it is the only company that produces advanced thin film photovoltaic (PV) module." Mark said, "We started off with a disruptive technology," and then briefly described the technology and its advantages over silicon solar panels. He said, "We have a very vertically integrated production system. Our headquarters is in Tempe, AZ, but we do R&D in California and have a production plant in Ohio.
When Jeff asked how the U.S. can compete against China, Mark said, "It's difficult to compete against the unfair, anti-competitive, predatory pricing of the Chinese. The concern I have is that the U.S. has become the victim of solar at any cost. The solar industry grew over 19% in only 16 months after the tariffs were imposed.
Steve Papa said, "I compete against Huawei, and the problem is the government financing and subsidies they are receiving from the Chinese government. We can beat Huawei with American innovation, but if we want to beat Huawei, we have to solve the capital problem. American venture capitalists are investing in American companies that have plants in China. We need more innovation capital here in the U.S."
Mark added, "There is no new capital coming into the solar industry because of the pat history of company failures due to China dumping. China is trying to stymie any new technology development in the U.S. We are too slow to respond to competition. If we don't address the root cause, Chinese government subsidies to their solar industry, we won't succeed in the long-term."
After this panel, Michael Stumo, CEO of CPA, moderated a panel on currency policy. Panel participants were Marty Davis, Cambria USA, Jason Kearns, U.S. International Trade Commission (ITC), and Stephen Vaughn, Partner of King & Spalding (trade lawyer).
Jason Kearns began by saying, "The ITC does three main things: (1) act as judges in trade cases, determine if there is surge in dumping cases and determine if imports are being transshipped, (2) provide reports to the President and Congress (3) change numbers on tariffs."
He added, "The trade mindset is changing – more assertive approach to handle trade and process more reports and economic studies, but we are not receiving funding for more work. The ITC has a more important role to play. Prior to Trump's implementation of tariffs, we really had no leverage in handling trade cases."
Marty Davis said,
"Cambria was founded about 20 years ago in the early 2000s. We have invested about $450 million in equipment to make quartz slabs for counter top industries. Then, China started dumping quartz slabs, and by 2016, China had 65% of the marketplace. China violated our intellectual property. We started exploring trade enforcement with the ITC as China has violated trade law. Chinese companies are selling slabs below the cost of the material. We filed a case with the Department of Commerce and the ITC. We had to prove "standing" to be able to file the case, and we were able to do so because we controlled 60% of the market before the Chinese dumping. The resellers protested the case because they wanted cheap products. After winning the case, we got 300-500% tariffs, and we are going to invest $120 million in new plants. We had to spend $5 million to win the case."
Stephen Vaughn stated,
"Free trade was the policy from the end of the cold war in the early 1990s onward. President Trump changed all this and was willing to take the heat. I worked under U.S. Trade Representative Robert Lighthizer during the Trump Administration. We did what the Administration wanted us to do. We should be asking: Do we want a middle class? What industries do we want to have? We need to make policy decisions based on the outcomes we want."
The outcome I want is a strong domestic manufacturing base that creates higher paying jobs, so more Americans will be able to be in the middle class. This goal has been the focus of everything I have done for the past 13 years by writing three books, writing hundreds of blog articles, and giving hundreds of presentations wherever I can. This is why I've been a member of the Coalition for Prosperous America since 2011 and have attended seven previous in-person trade conferences.
https://www.themadeinamericamovement.com/wp-content/uploads/solar-panels.jpg
800
1200
Michele Nash-Hoff
https://www.themadeinamericamovement.com/wp-content/uploads/2017/08/Made-in-America-Movement-Logo_340x156.png
Michele Nash-Hoff
2021-05-05 07:00:00
2021-05-04 12:53:49
How Technology & Currency Policy Contribute to 'Build Back Better'