It's Time to End China's Most Favored Nation Status
China was granted Most Favored Nation status through presidential proclamation on an annual basis from 1980 – 1998. This was because the Trade Act of 1974 stated that "MFN status may not be conferred on a country with a nonmarket economy if that country maintains restrictive emigration policies" China was, and still is, a nonmarket economy and restricted emigration, but the Act allowed the president to "waive this prohibition on an annual basis if he certifies that granting MFN status would promote freedom of emigration in that country."
According to CRS Report 98-603 for Congress, "China's Most-Favored-Nation (MFN) Status: Congressional Consideration, 1989-1998:" After the Tiananmen Square protests in 1989, there was enough opposition to granting MFN status to China that the "House passed joint resolutions disapproving MFN for China in both 1991 and 1992," but the Senate didn't pass the joint resolution. However, the real focus of the debate was not whether to deny MFN status for China altogether, but whether or not to "place new human rights conditions on China's MFN eligibility." Congress passed legislation in 1991 and 1992 that would have placed further conditions on China's MFN status, but President Bush vetoed the legislation.
In 1993, President Clinton announced he would link China's MFN status to human rights progress beginning in 1994. However, President Clinton reneged on his campaign promise and reversed himself: "On June 2, 1995, President Clinton transmitted to Congress his intention to waive the emigration prohibition and extend MFN status to the People's Republic of China for an additional year, beginning July 3, 1995."
An L.A. Times article of May 27, 1994, reported: "President Clinton, abandoning a central foreign policy principle of his Administration, announced Thursday that he has decided to "de-link" China's privileged trading status from its human rights record. While acknowledging that China "continues to commit very serious human rights abuses," Clinton said that he has come to believe that broader American strategic interests justify the policy reversal."
The annual granting of MFN status to China by a presidential waiver continued through 1998. Note that "On July 22, 1998, legislation was enacted which replaced the term "most-favored-nation" in certain U.S. statutes with the term "normal trade relations." This made it easier for Congress to make the fateful decision to extend "permanent normal trade relations," or PNTR, to China when the Senate voted to give China permanent most-favored-nation status on September 19, 2000. This vote paved the way for China's accession to the World Trade Organization.
As Reihan Salam, President of the Manhattan Institute wrote in an article titled
"Normalizing Trade Relations With China Was a Mistake," in the June 8, 2018 issue of The Atlantic, "PNTR was a euphemism designed to get around the fact that the traditional term for "normal trade relations" was "most-favored-nation" (MFN) tariff status…MFN status meant imports would be treated as favorably as those arriving from "the most favored nation." Absurd as it might sound, this linguistic convention had meaningful political consequences. To argue that we ought to have normal trade relations with China was one thing. Sure, why not? To make the case that China ought to be treated as our most favored nation was a more vexing PR challenge, not least in the wake of the brutal crackdown that followed the Tienanmen Square protests in 1989."
An article in the American Economic Review, "The Surprisingly Swift Decline of US Manufacturing Employment," by Justin R. Pierce and Peter K. Schott, July 7, 2016, states:
"The permanence of PNTR status made an enormous difference: Without PNTR, there was always a danger that China's favorable access to the U.S. market would be revoked, which in turn deterred U.S. firms from increasing their reliance on Chinese suppliers. With PNTR in hand, the floodgates of investment were opened, and U.S. multinationals worked hand-in-glove with Beijing to create new China-centric supply chains." https://www.aeaweb.org/articles?id=10.1257/aer.20131578
This change in U.S. trade policy that eliminated potential tariff increases on Chinese imports resulted in industries that were more vulnerable to the change experiencing greater employment loss, increased imports from China, and higher entry into the U.S. market by U.S. importers and foreign-owned Chinese exporters. My three books and the hundreds of articles I've written since 2009 have described what has happened to U.S. manufacturing since 2001. Besides the loss of 5.8 million manufacturing jobs and the closure of an estimated 67,000 American manufacturers, American manufacturing shifted toward more high-tech, less labor-intensive production. However, as China upgraded their technology in the past few years, we started losing our high-tech manufacturing also.
In addition to the annual reports to Congress by the U.S.-China Economic and Security Review Commission documenting China's violation of World Trade Organization rules along with human rights violations, the U.S. Department of State submits an annual report on International Religious Freedom in accordance with the International Religious Freedom Act of 1998. According to the 2018 International Religious Freedom Report :
"Multiple media and NGOs estimated the government detained at least 800,000 and up to possibly more than 2 million Uighurs, ethnic Kazakhs, and members of other Muslim groups, mostly Chinese citizens, in specially built or converted detention facilities in Xinjiang and subjected them to forced disappearance, torture, physical abuse, and prolonged detention without trial because of their religion and ethnicity since April 2017.  There were reports of deaths among detainees.  Authorities maintained extensive and invasive security and surveillance, in part to gain information regarding individuals' religious adherence and practices."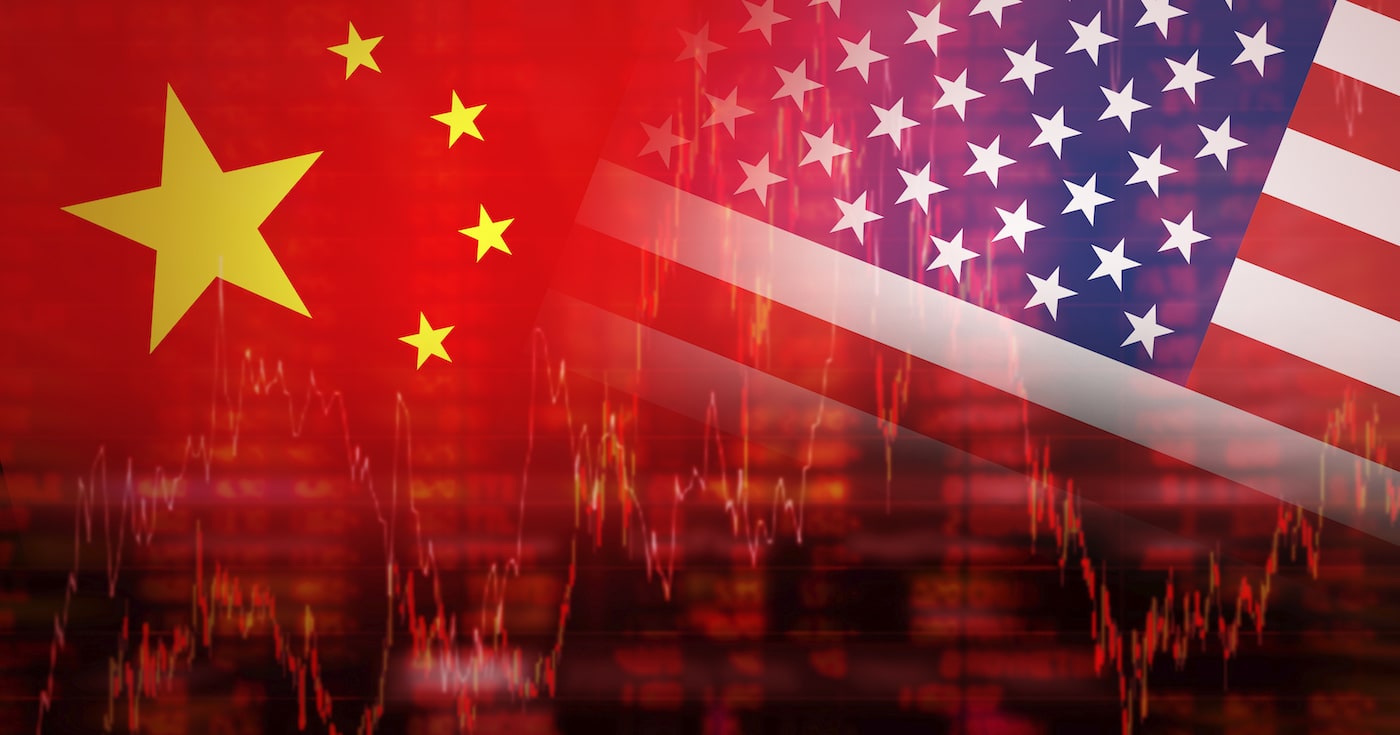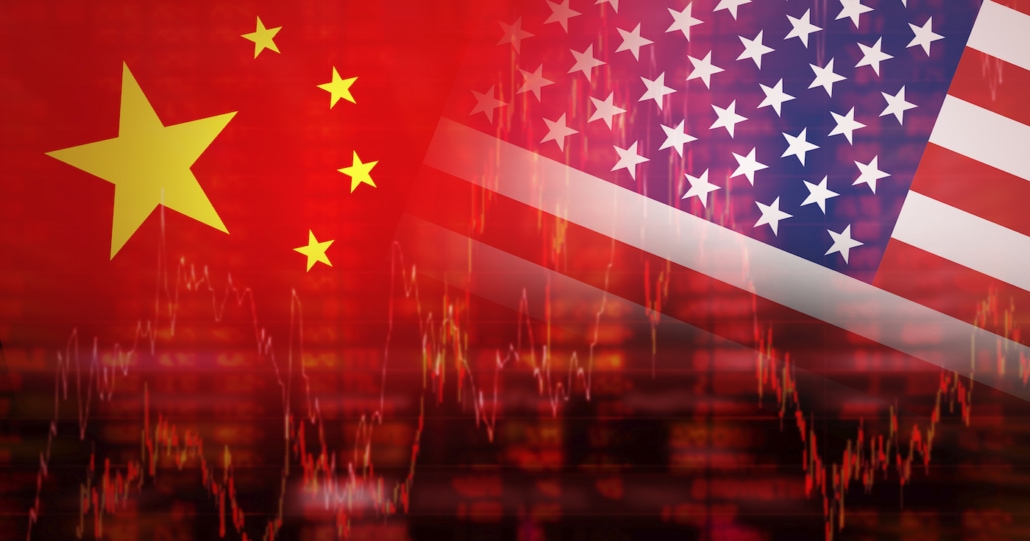 Therefore, it gave me great pleasure when I read that on September 17, 2020, Senator Tom Cotton (R-Arkansas) introduced a bill (S.4609) that "would strip China of its permanent most-favored-nation status—also known as Permanent Normal Trade Relations—a designation it has held for the last twenty years. If passed, the legislation would make extending most-favored-nation status to China an annual decision for Congress and the president."
Cotton said, "Twenty years ago this week, the Senate gave a gift to the Chinese Communist Party by granting it permanent most-favored-nation status. That disastrous decision made the Party richer, but cost millions of American jobs. It's time to protect American workers and take back our leverage over Beijing by withdrawing China's permanent trade status."
Senator Cotton's press release states:
"The China Trade Relations Act would revoke China's permanent most-favored-nation status and return to the pre-2001 status quo, whereby China's MFN status must be renewed each year by presidential decision. Congress could override the president's extension of MFN by passing a joint resolution of disapproval.
The bill also would expand the list of human-rights and trade abuses under the Jackson-Vanik Amendment that would disqualify China for MFN status, absent a presidential waiver. The abuses that would make China ineligible for MFN status, absent a presidential waiver, are as follows:
Uses or provides for the use of slave labor;
Operates 'vocational training and education centers' or other concentration camps where people are held against their will;
Performs or otherwise orders forced abortion or sterilization procedures;
Harvests the organs of prisoners without their consent;
Hinders the free exercise of religion;
Intimidates or harasses nationals of the People's Republic of China living outside the People's Republic of China; or
Engages in systematic economic espionage against the United States, including theft of the intellectual property of United States persons"
China's strategic goal is to dominate the sectors of economic growth that historically have held the key to world power: transportation energy, information, and manufacturing. Their "Made in China 2025" plan is designed to dominate key technology sectors such as artificial intelligence, quantum computing, hypersonic missiles, and 5G. They also plan to become the dominant power in space by 2049.
If this bill isn't passed in the Lame Duck session, I strongly urge that it be reintroduced into the next Congress and passed unanimously next year. It's time China for us to stop treating China as a friend and recognize China as the enemy to our national sovereignty it is.
https://www.themadeinamericamovement.com/wp-content/uploads/American-neighborhood-1.jpg
800
1200
Michele Nash-Hoff
https://www.themadeinamericamovement.com/wp-content/uploads/2017/08/Made-in-America-Movement-Logo_340x156.png
Michele Nash-Hoff
2020-12-03 08:38:42
2020-12-03 08:38:49
It's Time to End China's Most Favored Nation Status